When Kylie Jenner sat front row to watch her rapper boyfriend Tyga close out the VFILES show last Wednesday with a 15 minute performance, she was wearing a head-to-toe purple lace jumpsuit. The designer: Kim Shui.
While that name may not sound familiar, the young creative was one of five designers selected to present their latest collections as a part of the VFILES MADE program. That setup has kicked off the careers of designers like Ximon Lee and Andrea Jiapei Li and counts the likes of Calvin Klein Collection men's creative director Italo Zucchelli, Kanye West creative director Virgil Abloh and The Met's former curator Harold Koda as mentors.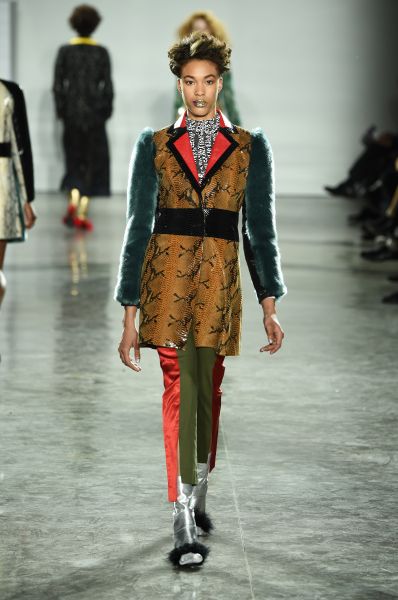 "It was about using materials that were overused or that could be considered distasteful and combining them a way where they no longer have that connotation," Ms. Shui said of the collection, a few days before the show. Those materials included colored faux fur, snakeskin and the lace that Ms. Jenner wore. The result was mostly successful.
When Ms. Shui did it well, the collection looked like it was reminiscent of Prada or Miu Miu, particularly in a mixed media coat featuring sleeves of snakeskin and a body spliced with green faux fur. In fact, most of the brand's coats, which featured hand sewn details and were mostly made in Italy (though some were made Stateside) were the high point.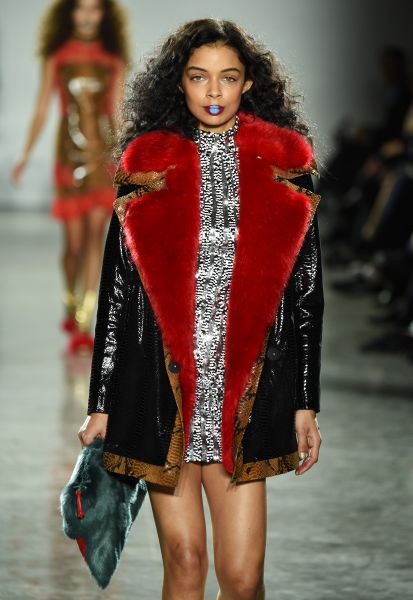 "What I do is luxury in terms of the time spent on it, the quality and materials," said the Central Saint Martins graduate who interned for Threeasfour. "I'm from Italy so I work with a lot of ateliers there. What I do is top notch Italian craftsmanship and I oversee all of it." The creative has also freelanced as a designer and pattern cutter for Christian Siriano and others. Of what she learned from her alma mater, Ms. Shui says: "There's a certain boldness or fearlessness that you should always bring to design."
There were some places where the Fall 2016 collection faltered, but it was a successful first ready-to-wear outing with shapes inspired by abstract artist Wassily Kandinsky. Prior to this, since her 2014 graduation, Ms. Shui was focused on the creative side of the industry. "Before this I was doing more conceptual stuff, so like collections made out of wood. This maintains that spirit but in a wearable way."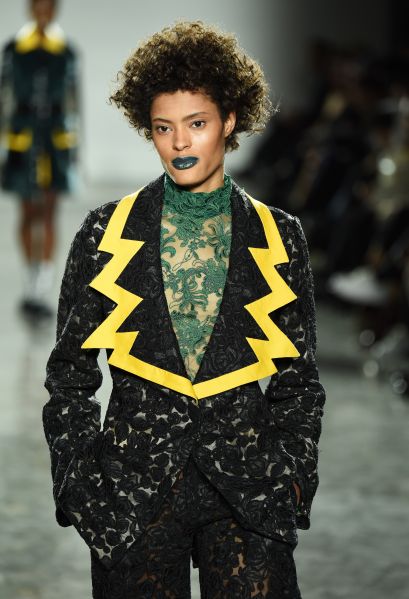 It will be interesting to see her explore more of the lines outerwear component and the accessories offerings which were composed of mixed media envelope bags. But if VFILES' history is any indication, that exploration could end up on the back of stars like Rihanna.