Last night Diesel threw a two-part celebration to mark the opening of their newest store at 625 Madison Avenue. Naomi Campbell and Adrian Brody made surprise appearances, in addition to brand ambassador Joe Jonas and his new band, DNCE. "The store is designed like a house," Diesel's Artistic Director Nicola Formichetti said. "So the front is the foyer, and you work your way in. Right now we're actually in the wine cellar where we keep all of the denim. There are lots of great vintages." He pointed to a pair of vintage Diesel jeans behind glass from the 1980s, though he considers their Jogg Jeans his favorite pair of the bunch. 
"We are lucky to have Nicola, because he has redesigned and updated the brand," Diesel's creator Renzo Rosso said. "After 38 years you need to update and to refresh. We have the new design, and the new ads, and the new store is the last piece of it." Mr. Rosso is also a personal fan of Mr. Jonas, who fronts their latest campaign with his fellow band mates, drummer Jack Lawless, bassist Cole Whittle, who arrived shirtless in a pair of overalls, and guitarist JinJoo Lee.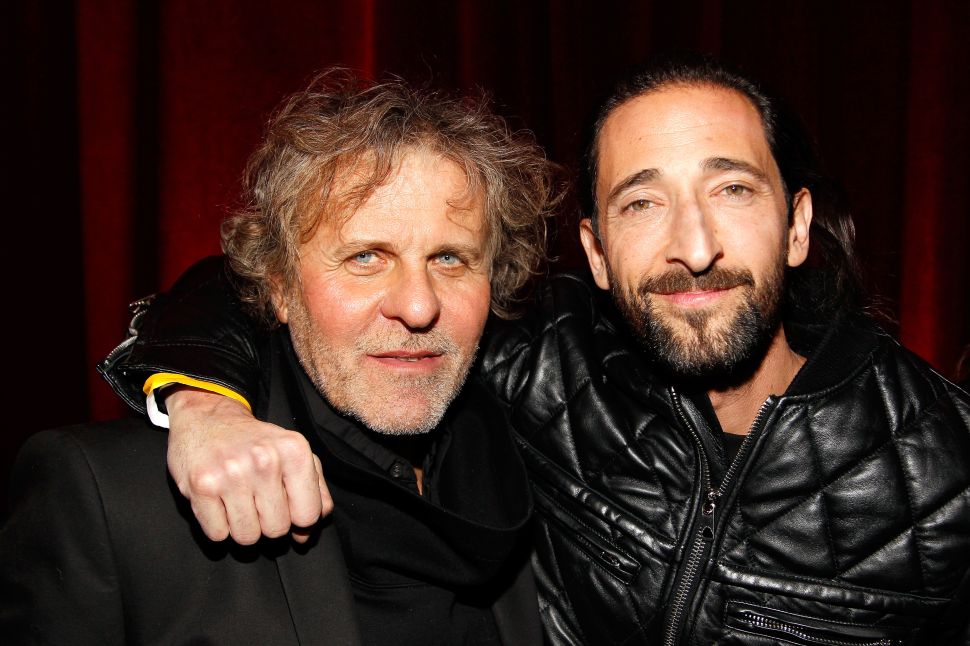 "My whole family in Korea knows about it," Ms. Lee joked of her first advertising appearance, which can be seen on buses and billboards throughout Manhattan. Following the full night of partying, the band went right back to Los Angeles to prepare for the Grammys, an upcoming world tour, and to release a new single alongside Hailee Steinfeld. 
The store party was followed by a 3-floor blow out at 2 East 63rd Street. Mr. Formichetti jokingly referred to it as "a modest party with friends," though it was anything but intimate. The massive mansion played host to a miniature music festival of sorts. An array of DJs including Mia Moretti & Margot and Virgil Abloh played as guests milled through the rooms outfitted with neon lights, a Belvedere martini bar, and the brand's new emoji-driven merchandise, though it came to its apex when DNCE took the stage for a four-song set in the home's living room as waiters entered with pizza. "We fucking love you Diesel," Mr. Jonas said before diving into his band's biggest hit, Cake by the Ocean.