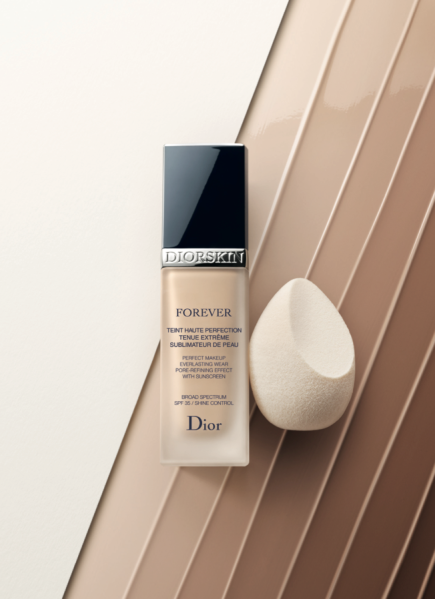 Finding a foundation that works perfectly both skin tone and skin type can seem impossible, kind of like trying to buy a pair of Yeezys (not on eBay). Some formulas cake up upon contact or they rub off in a matter of minutes. Others just don't match your skin tone.
Dior is taking those issues on with their latest Diorskin offering. To start, they've introduced Flawless Perfection Fluid Foundation and perfection is exactly what they are after. With coverage that lasts for 16-hours, this matte formula can be applied in the morning and needs just a light touch up by the end of the day. Further, the Flawless Foundation claims to refine pores after four weeks of application.
Ever the lab rat for beauty products, I put this pore-focused claim to the test. I've been using this foundation, along with the Extreme Perfection & Hold Makeup Base and Extreme Perfection & Matte Finish Powder (but more on those later) for exactly four weeks when I decided to face the truth with a facial. "Wow," my Eastern European facialist exclaimed. "Your skin elasticity is great and barely anything came out during this extraction. Your skin is in great shape." I've never heard that phrase in reference to my skin. Ever. I was elated to hear this from a professional that examines, pokes and prods pores day after day.
Dior's website points out that the fluid foundation is best applied by fingertips on a moisturized face, which I'd agree with. But despite the range of 16 colors, there wasn't one that perfectly matched my skin tone. As a result, I mix two shades together: Ivory and Light Beige. This duo does the trick of providing great coverage, without those telltale signs that I'm actually wearing product.
This foundation isn't the only product that has made my morning makeup repertoire more refined. It's the three-step program that Dior has me hooked on.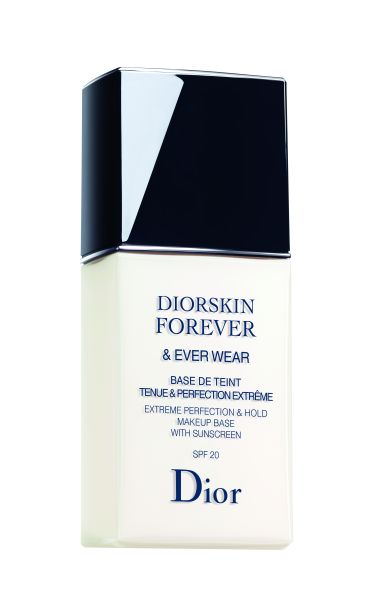 The first step is the application of the Forever & Ever Wear Extreme Perfection & Hold Makeup Base. In far fewer words, this is a primer. Packed with SPF 20, this product features Wear-Lock polymers that interact with fluid foundation, simultaneously leaving skin hydrated and securing makeup in place. The universal shade is extremely lightweight and after being patted on with the fingertips, it blurs imperfections, making it a trusty cosmetic sidekick.
Following the Makeup Base, layer on a hefty dose of Fluid Foundation. I like to let these two formulas settle on my face before moving onto the third and final step. To pass the time, I finish up the rest of my makeup; applying eyeliner, eyebrow product and mascara.
Then, it's time to seal the deal.
Finishing off the whole look is a translucent powder, otherwise known as Forever & Ever Wear Control Loose Powder. A simple tap of the included Kabuki brush on the elastic mesh (under which the powder is kept) will distribute a tiny but ideal amount of finishing powder. Start on the T-zone and blend the powder outwards and don't worry, this white formula blends into skin on contact. There will be no traces of white powder left behind.
Similar to the primer and foundation, the powder features mattifying qualities, but with a touch of shine. The result is a velvet soft finish and product that will stay put.
Three steps might sound like a lot, but these products are all light simple, resulting that oft-desired no-makeup look, that secretly hides a lot of coverage. In four weeks, with three Dior goodies, great skin is just around the corner.