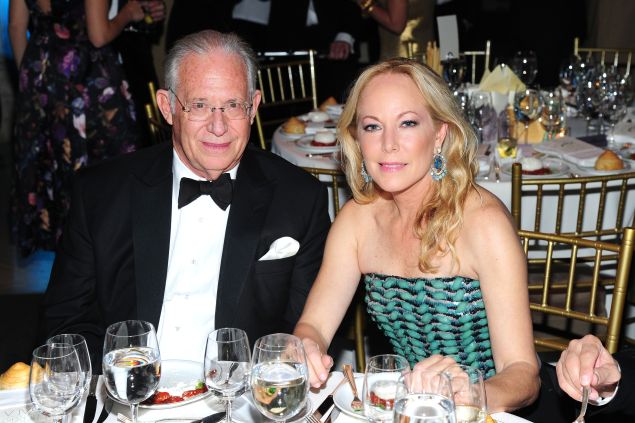 Sometimes, the view isn't always better from the top.
At least, that seems to be what multimillionaire DNA guru and former Harvard Medical School professor Dr. William A. Haseltine has decided, since he's parting ways with his 86th floor perch at 845 United Nations Plaza.
The new owners, Voyage Investment Group Limited, paid $14.8 million for such features as 12-foot ceilings, a chef's eat-in kitchen, and doors finished in a sycamore veneer. While it's definitely not pocket change, it's not quite what Dr. Haseltine, the former Chairman and CEO of Human Genome Sciences, had in mind when he first listed the place for $19.5 million last June with Town Residential broker Debra Stotts. Perhaps they agreed to shave off a few million due to the "almost" but not quite "perfectly square corner dining room." Some people are just not into even slightly rectilinear rooms!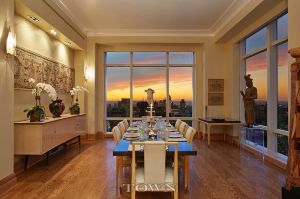 Dr. Haseltine purchased the 4,700-square-foot condo in 2008 for $9.8 million, and at the time, Ms. Stotts told the Observer that the biophysicist was quite pleased with his four-bedroom, 5.5-bath pad, as he had more than enough space.
"He's single," Ms. Stotts said when Dr. Haseltine bought the condo. "I think he's got plenty of room there." But after he married Venezuelan socialite and philanthropist Maria Eugenia Maury in 2012 we suppose the 4,700-square-foot space felt a little cramped. Or maybe the couple just wanted a change of scenery, since Dr. Haseltine purchased a $13.75 million prewar co-op at 1016 Fifth Avenue last year, located a bit closer to the ground on the eleventh floor.
And his new Fifth Avenue home definitely affords the couple some extra space—per the listing, it has eight bedrooms and six baths. Thanks goodness!