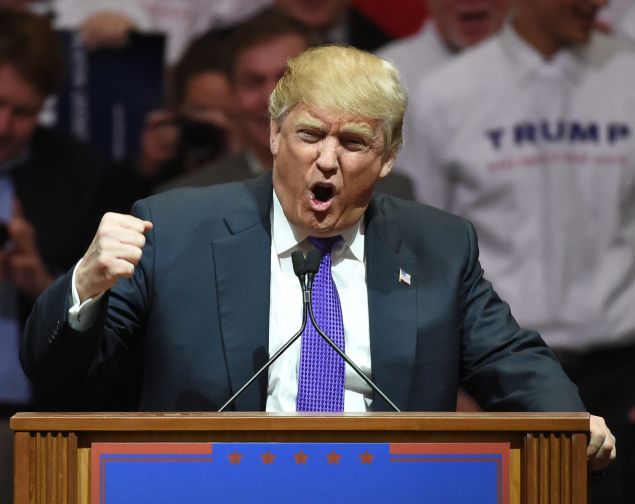 Donald Trump did it again.
The real estate billionaire, once merely an oddity of epic proportions in the presidential race, breezed to victory in Nevada tonight, winning his third consecutive state and maintaining his status as the front-runner for the Republican nomination. With Super Tuesday just a week away, Mr. Trump is well-positioned to keep doing what he has promised to do since he stormed into the race last June: win.
Mr. Trump led with about 46 percent of the vote, according to the Associated Press. His nearest rival, Sen. Marco Rubio of Florida, was at 24 percent.
Reports of various irregularities and peculiarities at the Nevada caucuses, including possible double voting and caucus workers wearing Trump attire, surfaced throughout the evening. But it appeared none of it made much of a difference in the face of another overwhelming Trump victory.
Mr. Rubio, the Republican establishment's best hope to defeat Mr. Trump, spent several years of his childhood in Nevada, though the home field advantage couldn't keep him from going 0-4 in the first four states to vote. Sen. Ted Cruz of Texas, coming off a disappointing showing in South Carolina, finished a weak third.
Mr. Trump's win is a further sign that despite his ability to offend, he has wide-ranging appeal among Republican voters. He has won caucus and primary states, moderates and evangelicals. Nevada's influential Mormon community, seen as a potential boon for Mr. Rubio, aided in Mr. Trump's decisive win.
Disclosure: Donald Trump is the father-in-law of Jared Kushner, the publisher of Observer Media.