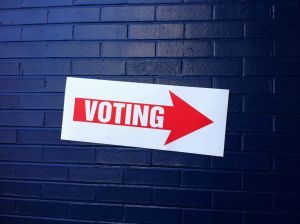 The Iowa caucuses have now concluded, and even though Texas Sen. Ted Cruz won, Donald Trump's strong showing in the state should signal a potential future for political campaigning.
Mr. Trump accomplished this feat despite having no discernible ground game to get voters to turn out and vote for him. His campaign repeatedly said they had a ground game, but no one has been able to find any evidence of it. He did hire veteran Iowa operative Chuck Laudner, who is well-respected in the state, so it's not like he had no get-out-the-vote effort.
But whatever the ground game involved, it was not obvious to traditional campaigners. If Mr. Trump continues to do well without using standard campaign procedures, he could usher in a new form of campaigning.
Think about it, Mr. Trump has gotten as far as he has based on earn media from his numerous statements and appearances, as well as on outrage against establishment Republicans. He has absolutely dominated the news headlines this entire election so far. Readers could often find multiple stories about Mr. Trump on the front pages of numerous media outlets at the same time.
It has been absolutely insane how much coverage Mr. Trump has gotten during this election.
Yet it doesn't appear as though Mr. Trump's campaign has spent money on traditional campaign tactics. It appears his campaign conducted no internal polling, instead relying on media-funded national polls. Federal Election Commission data showed Mr. Trump spent $235,000 for his data vendor, $551,000 on in-the-field consulting and… $450,000 for hats. With that low level of spending, combined with the lack of a strong ground game or internal polling, how can consulting firms expect to charge for those things in the future?
For example, former Florida Gov. Jeb Bush's super PAC, Right to Rise, has spent $64.8 million on the election so far (not all in Iowa, of course). Despite this monumental amount of spending, Mr. Bush only received about 3 percent of vote in Iowa.
Things were obviously different for Mr. Cruz and Florida Sen. Marco Rubio. Mr. Cruz gave $3 million to a firm that used psychological profiles to identify voters. He also had a reportedly strong ground game, while Mr. Rubio's get-out-the-vote efforts more closely resembled former presidential candidate Mitt Romney's strategy.
In each case, the candidates spent money on getting voters to caucus for them – though apparently not as much as Mr. Bush – but fought a tough race against Mr. Trump.
Because of Mr. Cruz's win and Mr. Rubio's strong showing, it doesn't appear that traditional campaigning will go the way of the dinosaurs anytime soon, but future candidates might take note that one can spend less money – but get more earned media – and have the same effect. This could also be a wakeup call for Mr. Trump; just imagine what kind of campaign he could have run if he also had a strong ground game in addition to his earned media and the enthusiasm of his supporters.
If another candidate down the line – perhaps in 2020 – adopts that strategy? They could be unstoppable.
Disclosure: Donald Trump is the father-in-law of Jared Kushner, the publisher of Observer Media.