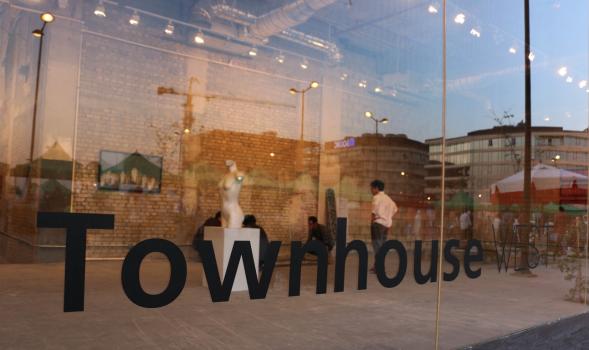 Cairo's Townhouse Gallery has partially reopened after it was raided and closed by authorities in December. Now, The Guardian reports that the gallery claims a list of harsh regulations akin to censorship are being imposed by officials to make it nearly impossible to resume work.
Located in downtown Cairo, Townhouse Gallery is one of Egypt's most preeminent non-profit arts institutions, and features a gallery space, bookshop, library and affiliate theater. Cairo-based news site Mada Masr notes the gallery was raided in December by over twenty officials from the interior ministry, the Tax Authority and the office of the ministry of manpower who searched the space without warrants and seized computers, data storage devices, books and documents.
The Egyptian government has granted Townhouse and its performance art space, Rawabet, two weeks to adopt new safety and health regulations as well as submit details about its upcoming programming. In an interview with The Guardian, Townhouse director William Wells claimed the requirements are simply "means to control freedom of expression." 
"You have to submit what it is you're going to hold a workshop on, what the discussion will be about—ultimately we're looking at forms of control," he said. "It's a matter of being able to control the activities and programming that take place—music, performance, talks, visual art."
Mr. Wells further explained that, "To install this in our spaces would cost so much it ensures the space stays closed."
The gallery's closure was just one of many that took place in the lead up to the five year anniversary of the 2011 uprisings that overthrew President Hosni Mubarak. A 2015 report from the Committee to Protect Journalists revealed that Egypt trails China "as the world's worst jailer of journalists in 2015."
Although Townhouse staff returned to work last Tuesday, public programming will not resume until further instruction from the government.