On brisk city streets, at least those of Milan, Paris and New York, fur coats are commonplace. And designer Sally LaPointe knows just how much the fashion flack adores the fuzz. "There's lots of fur in this collection," she told Observer before her Fall/Winter 2016 show. "We love fur!"
Rather than reaching for a common mink or chinchilla, the designer put her own twist on pelts, showing them in vibrant hues and adding them into outfits in unexpected ways. Take a look at our favorite fur iterations.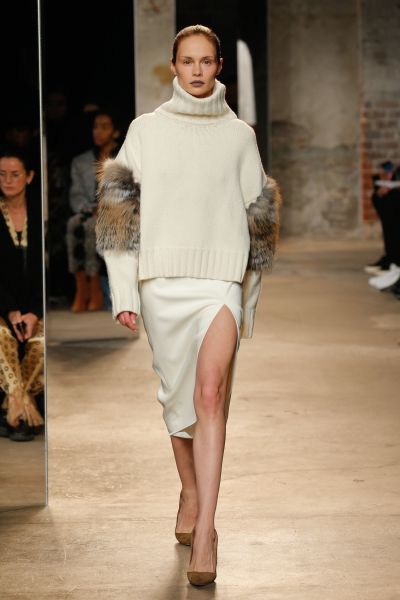 For those with commitment issues, fur sleeves are one step below a full-on jacket. Plus, they'll provide warmth in a chic way.
Even huge sleeves can benefit from a touch of fuzz.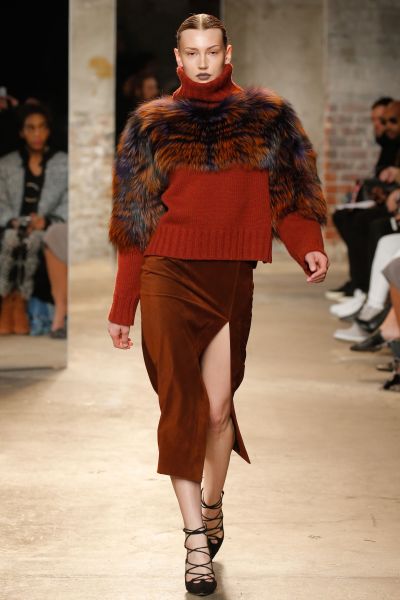 The turtleneck is undoubtedly a wintertime savior. Take it one step further by smothering a turtleneck in fur.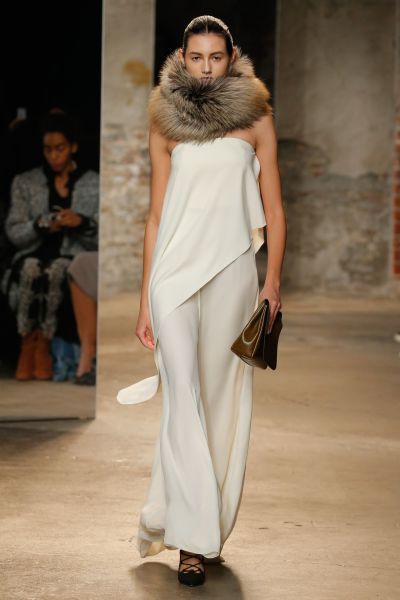 When strapless is a necessity, but your neck is still chilly, a luxurious infinity scarf is the answer.
Sometimes, we just need a pop of color. "This is a custom dyed violet and orange fur," Ms. LaPointe pointed out.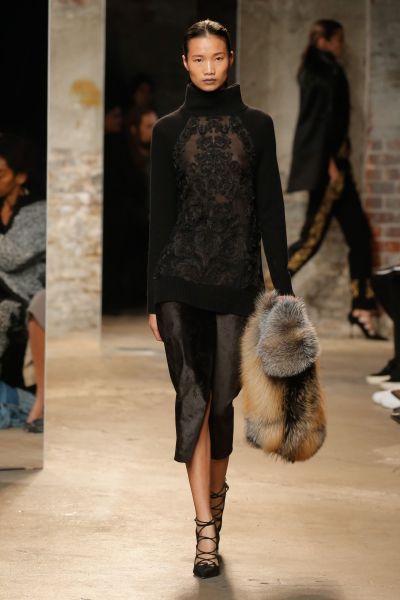 We've already decided that purses are over, so why not carry a fur instead?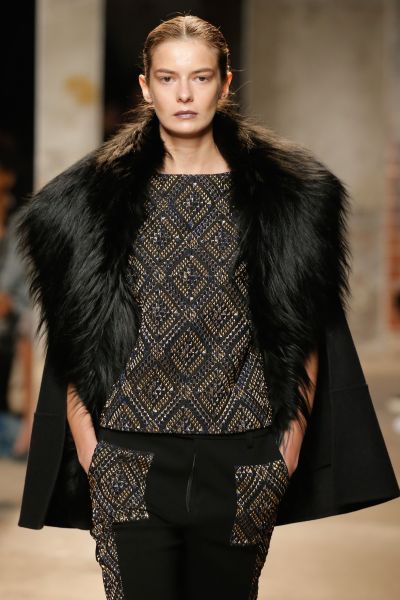 An intricate gold embroidery is eye catching, but so is a cape, especially when it's lined with an impressive swash of fur.
Not quite a full jacket, this bolero offers is a brilliant layering piece, to go on top of everything.