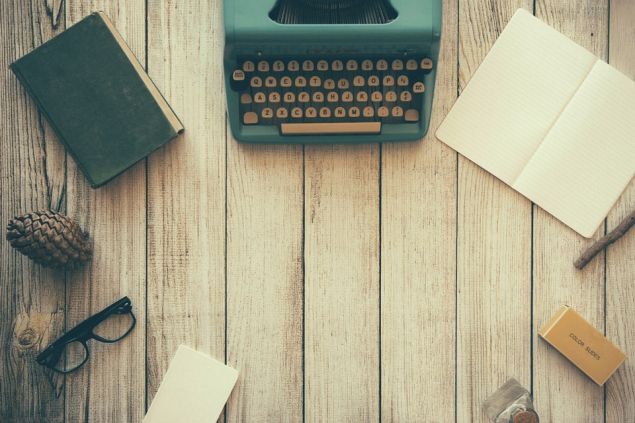 Some contributors to Elite Daily have been breaking one of the platform's big rules, and now the team behind the millennial haven for personal essays and online news is cracking down.
This afternoon, Elite Daily sent an email to all of their contributors, warning them that "submitting contributing content to Elite Daily does not make you an employee for Elite Daily" and that anyone who lists themselves as such as Linkedin will have their contributor account suspended. In the memo signed by "the contributing writer team," it's says they've noticed this applies to "an abundance" of contributors and that Linkedin will also be directly contacted regarding those who fail to comply.
Here is the email: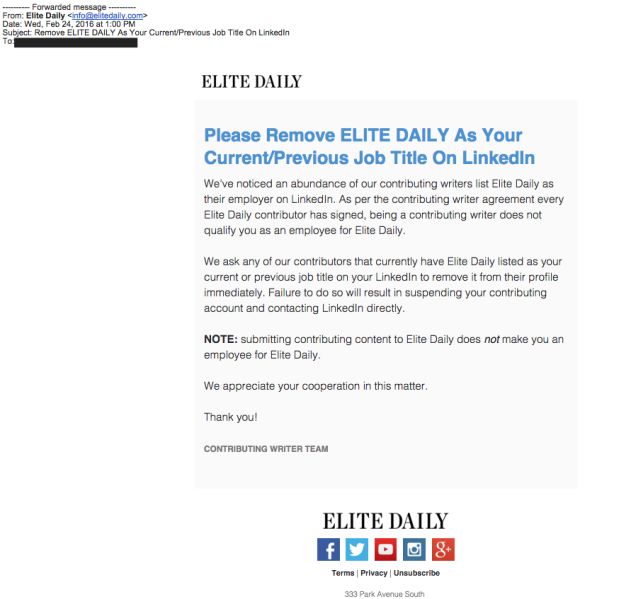 Like The Huffington Post and Thought Catalog, among others, Elite Daily thrives on contributed content, most of which is from millennials. Since we know they don't read the terms and conditions, it's likely they did little more than skim that contributor agreement.