February 24 will be a big day in the Estonian capital of Tallinn, when the small Baltic country of 1.3 million celebrates the 98th anniversary of its first independence—complete with a military parade.
The best of the country's military might—nine infantry companies, four artillery batteries, nine platoons and two military orchestras—will march past the president, dignitaries and honorable guests, presenting all types of weaponry at Estonia's arsenal, both U.S. and Soviet-made. According to the Headquarters of the Defense Forces of Estonia, the parade will feature armored troop carriers Sisu XA-1188 and Stryker, 122- and 155-milimeter howitzers, the battery of 120-millimeter mortars, Soviet-made anti-aircraft auto cannon ZU-23-2 "Sergey," anti-aircraft complex Mistral, anti-tank systems Milan and Javelin, mobile radar Ground Master 403 and auxiliary combat vehicles.
This can hardly be called a show of force—aimed to impress Estonia's neighbor Russia—given that the Estonian army is only about 5,500 troops strong with a little more than 30,000 in reserves.
The combined military might of all three Baltic countries—Lithuania, Latvia and Estonia—receive nothing but open mockery and contempt from its mighty neighbor. Last November, when the leaders of the three states made a final decision not to partake in the anti-ISIL coalition in Syria, based on the fact that at one point in time Russia might be a member of the coalition (a partnership they consider unacceptable), Russian Vice Premier Dmitry Rogozin tweeted sarcastically, "No, they wanted to, but their armies got stuck in the elevator."
According to the latest report by the think tank RAND Corp, even with NATO's support (in the best-case scenario) it would take Russia no more than 36 to 60 hours to march over all three Baltic capitals—more specifically, 36 hours was allocated for Russians to take Tallinn.
Although it is next to impossible to impress Russia with Estonia's military might, this week's parade will be very important as a show of solidarity with NATO. (All Baltic countries have been NATO members since March 2004.)
In 2014, in his speech in Tallinn, U.S. President Obama bravely stated that "the defense of Tallinn and Riga and Vilnius is just as important as the defense of Berlin and Paris and London…You lost your independence once before," added the first American black president. "With NATO, you will never lose it again."
Indeed, the significance of the parade in Tallinn will be in the fact that the Estonian troops will not be marching alone, but together with their NATO comrades in arms. Today, facing a new threat from self-assured Russia, NATO is considering sending a battalion of 500 to 1,000 each to Estonia, Latvia and Lithuania. The troops will consist of American, British and German soldiers.
In this Estonian Independence Day parade, the 70 U.S. troops stationed in the country will be marching elbow to elbow with the Estonians, plus some British soldiers as well as standard-bearers from Belgium, Poland, Latvia and Lithuania.
'They are willing to give their lives for our freedom. Are you, petty patriotic racists, ready to give so much for our country?'
About 500 NATO troops are currently stationed in Estonia, and while Estonians welcome foreign defenders with open arms, they do not like the faces of certain NATO soldiers—in particular, those which are darker in skin color than the "European" stereotype embraced by the noisy minority in Estonia.
Recent manifestations of racism in Estonia have already been widely reported in local media.
There is a history of friction between the local population of all three Baltic countries and the NATO troops stationed there, which began on March 29, 2004, when the former Soviet republics joined NATO. That day, when NATO opened its door to these new allies, the first fist fight between locals and NATO soldiers erupted in front of a bar in the Lithuanian town of Siauliai—former home to the mighty Soviet military base.
In October that year, two Dutch NATO troops were beaten and robbed. A driver's license, mobile phone and a wallet with 6 euros in it were taken as trophies.
Two Belgian soldiers were attacked by a mob of youngsters in Siauliai in front of a hotel where the NATO troops lived. Both were airfield technicians in charge of maintenance of F-16 jets stationed there to protect the Lithuanian air space. The men were taken to the hospital, where one was treated for open wounds to the head and the other was released with bruising.
In 2005 in Vilnius, capital of Lithuania, two black American NATO soldiers were attacked in front of a local casino, resulting in severe injuries to both of the soldiers—their faces smashed and their teeth knocked out. American authorities expressed the hope that it was not a "racist attack," and Lithuania assigned police patrols to any sites frequented by NATO soldiers.
In the Latvian city of Ventspils, during NATO's "Open Spirit" drills in the spring of 2014, a 21-year-old sailor from Holland was beaten to a pulp and taken to local hospital's intensive care unit with severe head trauma, facial fractures and brain edema. Four other NATO sailors involved in the fight were released with lesser injuries.
In fairness, the NATO soldiers were not always without fault. The Baltic countries' citizens expressed well-grounded and legitimate concerns about the NATO soldiers' behavior.
Caretakers of the famous Vermanes Garden—the oldest public garden in Riga, built in the beginning of 19th century—had several issues with NATO soldiers in 2009, when NATO had a summit in the Latvian capital. The tens of thousands of soldiers and police sent into Riga to protect public order trampled plants, left piles of garbage, damaged sculptures and exhibited unruly behavior.
On the April 24, 2014, again in Riga, four American NATO soldiers got into an argument with a driver over the cost of a long and pleasant taxi ride around the historic city. The argument exploded and the soldiers retreated with one of them having had his face smashed.
Last year, an international scandal broke in the Latvian port city Ventspils. During NATO drills, a brawl between locals and the NATO troops stationed in Ventspils prompted Mayor Aivars Lembergs to call the behavior of the NATO soldiers "piggish." According to Mr. Lembergs, who filed an official complaint with NATO's secretary general, the NATO sailors "behaved like pigs, ignoring the laws of Latvia and the rules of self-government."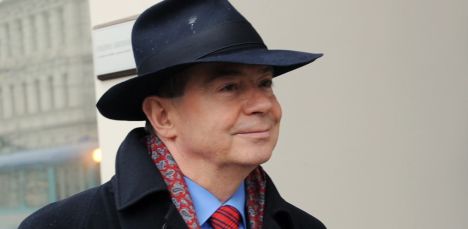 "After drinking," the mayor continued, "they urinated in public places and on shop windows. They vomited and drank alcohol in public, which is not allowed. They also tore the flowers from the flowerbeds to present them to prostitutes."
The mayor raised his suspicion that the NATO sailors received their injuries from local men protecting local women from harassment by the foreigners.
The latest incident that made its way into the press was as recent as January 30 of this year, in the Lithuanian city of Siauliai. A 32-year-old U.S. captain of NATO's air force police was stopped by local traffic police behind the wheel of his VW Golf. The driver's blood contained 1.75 percent blood-alcohol content.
Although these cases are violent, they are not a uniquely Baltic phenomena, and do happen from time to time all around the world. But the trend that emerged last year in Estonia is different.
In 2015, during the Independence Day parade, while African-American troops wearing NATO uniforms marched on the main street of Estonia's capital, local racists shouted all kinds of racial slurs, including, "Go back to your grandparents in Nigeria!"
Since then, there has been evidence of racism against American NATO troops in restaurants, hotels and on the streets of Estonia, where "Go back to Nigeria!" has become a widely used attack toward dark-skinned American soldiers.
The situation has become so intolerable that the Estonian Air Force Supreme Commander Jaak Tarien addressed it publicly on his Facebook page last October, apologizing on behalf of his countrymen to his NATO counterparts.
He wrote that his fellow Estonians, with their racist attitude toward dark-skinned NATO soldiers serving in the country, made him feel both ashamed and embarrassed.
"Today, my countrymen's behavior embarrassed and ashamed me," he posted on October 28, 2015. Mr. Tarien became aware of the intolerable attitude toward African-American NATO troops during the observation of test flights by the newly arrived American squadron, when he asked his black colleagues from the U.S. Air Force Command, "How are the more than 300 troops from your squadron feeling in his beautiful country?"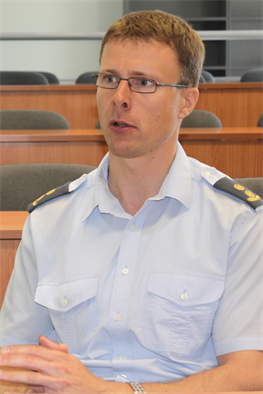 He was told, "Everything was good, Estonia is a very beautiful country, Estonians are proud of their country, the houses are in order, the streets are clean."
But at the same time, he learned the officers were complaining that some NATO troops "are badly treated, even though they came here to help and support your country."
"I asked for more details and now I know that these were the allies whose skin color is different from the locals—in Tallinn they often endure verbal and sometimes even physical attacks."
"By attacking—without any provocation—people in front of hotels, or yelling, 'Go back to Nigeria!' you are attacking the people here to defend our independence," the Air Force supreme commander continued. "They are willing to give their lives for our freedom. Are you, petty patriotic racists, ready to give so much for our country?" he asked.
The U.S. Embassy in Estonia also found it necessary to angrily protest the attacks on dark-skinned U.S. NATO soldiers, publishing on November 4 an article in the Estonian newspaper Õhtuleht titled "Racism Concerns Us All," written by the Embassy's Charge d'Affaires Chever Voltmer. In it, she condemned "the racially-motivated verbal and physical assaults of our American soldiers in Tallinn."
"First and foremost," she wrote, "this is not about our soldiers, nor is it about the physical security of Estonia. Our NATO commitment to Estonia is iron-clad and our troops will continue their work here with their Estonian counterparts as long as needed. However, the same types of incidents that our soldiers have experienced are also happening to others in Estonia with darker complexions. Our friends and colleagues within our embassy community have directly experienced this unpleasantness themselves."
She called the racism that American troops have to face in Estonia "unacceptable."
Not everybody agrees with the honest statement of the Estonian Supreme Air Force commander, or the US Embassy in Estonia's position.
Ants Laaneots—Estonian General (Ret.) and member of the Parliament's Defense Committee—has his own explanation for the blatant acts of racism on Tallinn's streets. He does not exclude the conspiracy that the massive attacks on African-American NATO soldiers in Tallinn were ordered by private individuals from Russia as the provocation to compromise his country in the eyes of the United States. Police must carefully investigate every case of such attack to determine Russia's involvement, he believes. Mr. Tarien's statement is harmful and wrong, he believes—all the fuss in the press over the matter of racism in Estonia is wrong from the political perspective.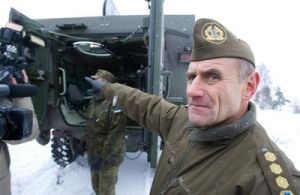 Supporters of this view are deeply seeded in the Parliamentarian fraction of the Conservative People's Party of Estonia (EKRE) that condemned the article by the U.S. Embassy, blaming its author for interfering with Estonian internal affairs, and demanding the Foreign Minister of the country send an official note of protest to the US Embassy.
Hopefully, the start of this discussion will prevent Estonia from embarrassing itself again in the coming Independence Day military parade, during which NATO American soldiers of all colors will march together with Estonian troops in a show of solidarity, mutual reliance and respect.