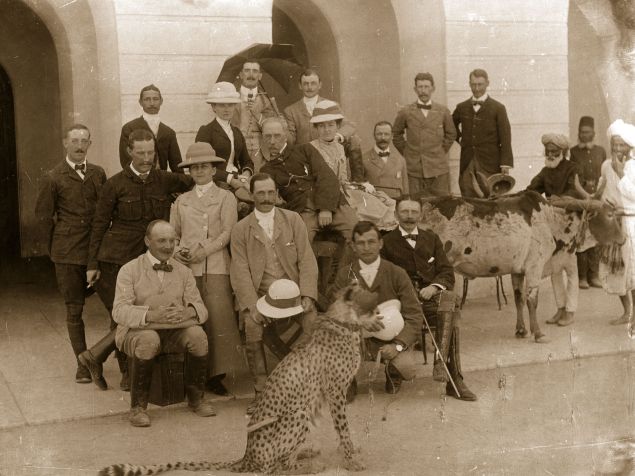 India's federal telecommunications regulator recently banned differential pricing in Internet services in India, at once edifying net neutrality in one of the world's largest untapped market for Internet users and thwarting Facebook's plan to roll out its limited, free Internet service to parts of the country. Almost immediately, Facebook's board member, the venture capitalist Marc Andreessen, spat out a mouthful of sour grapes in a Twitter tantrum.
He quickly went from sanctimoniously declaring that India was "morally wrong" for denying its poor citizens free Internet service "for ideological reasons" and decrying the Indian government for being "economically suicidal" to this epic faux pas: "Anti-colonialism has been economically catastrophic for the Indian people for decades. Why stop now?"
The natural response to this question is another question, and many an Indian worldwide asked it: Pray tell, Mr. Andreessen, just how exactly was colonialism economically beneficial for the Indian people for all those long centuries? The bitter legacy of British colonization is well documented. Beyond the horrors of protracted and manufactured drought and famine, rapacious taxation and resource extraction, forced migration and apartheid, British rule also coincided with a drastic reduction in India's share of the global economy.
In the American psyche, "British colony" doesn't extend beyond the Tea Party and the American Revolution. Even the United Kingdom has undertaken very little to acknowledge or memorialize the violence of its colonial past. Only in 2013 did Britain agree to compensate its torture victims from Kenya's Mau Mau insurgency in the 1950s. When Indian parliamentarian and former diplomat Shashi Tharoor argued last year that Britain owes its former colonies reparations, many on Fleet Street reacted with a kind of defensive magical thinking—that India's economy shrunk during colonial rule for other reasons or that India had been colonized by other empires besides the British.
While Mr. Andreessen's statement was appalling, it's possible that he is simply ignorant of this painful chapter in history. We could be generous with him and assume that he meant that India, reeling from its long colonization, is simply mistrustful of Western global operators. This might be plausible—if foreign-owned companies weren't so plentiful or successful in India.
Facebook is not altruistically offering free Internet service to poor people.
In June 2014, the Times of India reported that 3,254 foreign-owned companies were operating in India, and by all reports, the Modi administration is eager to attract even more. Even in 2013, the Reserve Bank of India reported that the stock of FDI in India was $220 billion, or 12 percent of the country's GDP. Many of the country's top-earning businesses are controlled by foreign firms like Nestle, Unilever or Siemans, and, in 2011, foreign-controlled companies outperformed domestic companies in return on equity, according to The Economist.
Mr. Andreesen and Facebook CEO Mark Zuckerberg (who in December 2015 argued in the Times of India that Free Basics actually protects net neutrality) eventually apologized, but once it swung open, colonizer-gate ushered in some insightful debate ranging from the nature of global business as an offshoot of colonialism, to the surprisingly many commonalities between Facebook and the British Raj, to the value of protecting net neutrality in the long run, even if it means banning free (albeit limited) Internet service to the currently offline poor in the short run.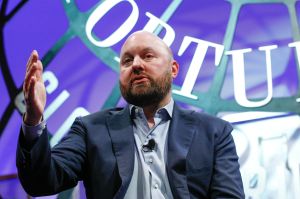 Even as Facebook distances itself from Mr. Andreessen, we know that its leadership continues to hold that Free Basics provides a valuable service to India's poor. But in the end, Facebook doesn't do charity and the true beneficiary of the service is Facebook. Global investors have been salivating over the potential of India's coming Internet boom for some time. In Free Basics, Facebook is not altruistically offering free service to poor people but is looking to secure its place as the lead Internet service provider to a vast and growing market. When viewed this way, Facebook's intentions are at best disingenuous and at worst cynical neo-colonialism.
In fact, this is just another manifestation of a relatively new but surprisingly entrenched concept: that marketing goods and services to the poor can combat, and even eliminate, poverty. Throughout the early 2000s, a number of management consultants and business schools published studies and books on how the private sector could alleviate poverty—and cheap-to-produce, desperately needed goods like mobile infant warmers or water filtration systems or solar-powered chargers made the poorest corners of the world into promising markets. But the profit motive doesn't really jive with solutions embedded in the resources, needs and practices of local communities, and moves money out rather than into the pockets of the poor.
Western investors thrill at the prospects of doing well by doing good. And while colonizers really were just looking to do well, the many missionaries and civil administrators they brought with them certainly believed they were doing good.