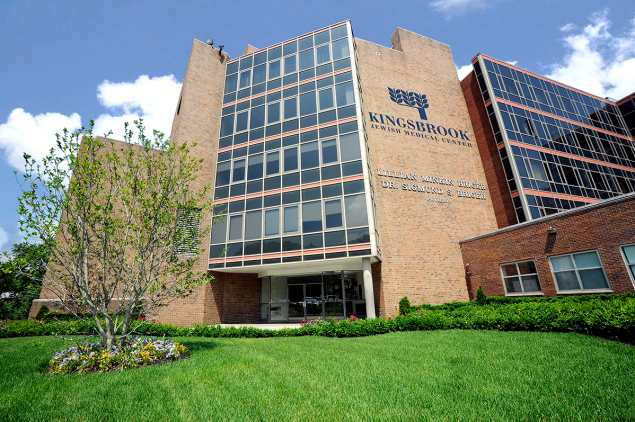 Private hospitals in some of the city's poorest neighborhoods are on the brink of bankruptcy—yet again. These facilities, often referred to as "sanctuary hospitals," overwhelmingly serve low-income people who are Medicaid and Medicare-eligible. (Just to keep things straight, Medicare serves the elderly and is federally funded. Medicaid serves the poor of any age, and is funded through a combination of federal, state and city monies.) The reimbursements doctors and hospitals receive from Medicare/Medicaid for procedures performed are usually a fraction of what doctors and hospitals charge private insurers. Which means that the hospitals that serve low-income people have a weaker economic base, and are dependent upon city and state subsidies to survive.
The latest hospital to face serious economic straits is Kingsbrook Jewish Medical Center in East Flatbush. Some 87 percent of Kingsbrook's patients are Medicare or Medicaid-eligible. Its 2014 balance sheet showed debts outweighed assets by $29.5 million. Kingsbrook isn't alone: the State Department of Health has included Brookdale University Hospital, Interfaith Medical Center, and Wykoff Heights Medical Center—all in Brooklyn—plus St. John's Episcopal Hospital in Queens on its "watch list." All of these facilities have only 15 days of cash on hand.
Perhaps the governor and the mayor could put aside their differences and work together on a plan to keep these essential community resources running.
The Greater New York Hospital Association has proposed what, at first, seems like a creative solution: the giant private hospitals—and there are really only a handful left—should "adopt and adapt" these failing facilities. But the GNYHA wants the city to kick in $2.5 billion to the mega-hospitals for their efforts.
People in communities throughout the city need access to convenient, capable health care. That is why the city operates 11 Health and Hospitals Corporation medical centers. (The State runs SUNY Downstate Medical Center in Brooklyn.) And more than a few of the private mega-hospitals (New York-Presbyterian, NYU Langone, Mount Sinai, Northwell/North Shore-LIJ to name just a few) have actively explored expanding their operations into these communities. They should—and will—if it makes economic sense to do so.
The mega-hospitals may be not-for-profit legal entities, but they are far from destitute, and are certainly not unsophisticated. Three of the 4 largest pay their CEOs over $4 million annually, and the fifth largest pays just slightly less. If the wealthy mega-hospitals think they can bring the struggling hospitals up to snuff, they should do so as private projects, not as public boondoggles.
Alternatively—or as a public complement to a private effort—perhaps the governor and the mayor could put aside their differences and work together on a plan to keep these essential community resources running. These hospitals are a public good in every sense of the phrase; we would like to see every effort to keep them open and operating for the benefit of their local communities, and for the city and the state as whole.