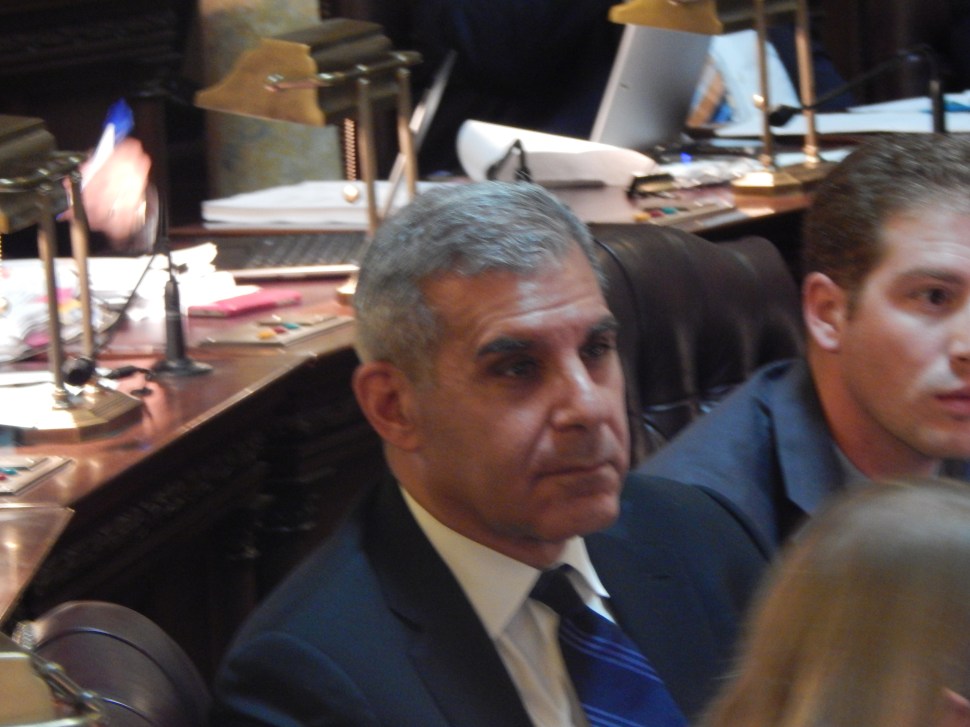 Ahead of Tuesday's Nevada Primary, former Massachusetts Governor and prez candidate Mitt Romney will announce his support for Florida Senator Marco Rubio for president. That begs the question a day after former Florida Governor Jeb Bush combusted out of the presidential primary: where will New Jersey's Bush loyalists go, among them state Senator Joe Kyrillos (R-13), who for years was Romney's staunchest New Jersey supporter and twice his New Jersey state director.
PolitickerNJ reported last summer on a New Jersey fundraiser for Bush thrown by Kyrillos, fundraising heavyweight Larry Bathgate, GOP diehard Gail Gordon and Monmouth County attorney Brian Nelson, all of whom and others connected to them now come accompanied with question marks regarding their GOP Primary loyalties.
After Bush flamed out, Nelson posted a simple message on his Facebook page: Rubio-Haley 2016.
That doesn't signal anything, however, about the intentions of Kyrillos, who was not immediately available for comment, but a source told PolitickerNJ that "discussions [are] ongoing to bring team Jeb on board with Marco. The goal is to include Joe."
Kyrillos told PolitickerNJ that he's nowhere close to issuing an endorsement and that his most significant association of Rubio right now is the demolition job Gov. Chris Christie did on him.
"We'll see in the fullness of time," said the veteran Monmouth County senator, refusing to dismiss Rubio as a non-starter but neither throwing his arms around him with any delight.
He was still mourning Bush on Sunday morning.
"It says less about him, who I think is an exceptional person and more about the country," Kyrillos said, in reference to Jeb Bush's Saturday night bow-out of the presidential contest.