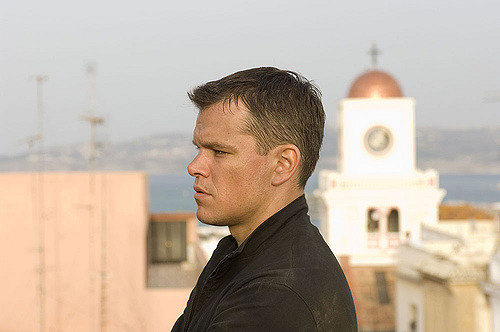 Edgar Latulip, a developmentally disabled 21-year-old from Ontario, left his group home in 1986 with no luggage and was never heard from again.
Until this month, when a man living 90 minutes away under a different name told his social worker that he was Edgar Latulip.
How is that possible? According to Canadian police, soon after he left the group home Mr. Latulip fell and suffered a head injury, which gave him amnesia. For 30 years he lived under a different name, until his social worker looked up the missing person case online after speaking with him. A DNA test proved that he was indeed Edgar Latulip.
This might seem like something only Hollywood could dream up, but cases of amnesia are not as rare as one might think—though very few of them have the happy ending Mr. Latulip's story does.
One of the first documented amnesia sufferers was Rhode Island preacher Ansel Bourne. In January 1887, Mr. Bourne withdrew his savings and moved to Norristown, PA to open a variety store under the name A.J. Brown. Nearly two months later, "Mr. Brown" woke up in a panic, not knowing where he was. He explained to his Pennsylvania neighbors that his name was Ansel Bourne, and then immediately moved back to Rhode Island. Once he underwent psychological testing, doctors discovered that he still identified as A.J. Brown under hypnosis. Outside of these sessions, however, the man remained Ansel Bourne for the rest of his days. (Mr. Bourne was later the namesake for amnesiac assassin Jason Bourne).
Mr. Bourne, like Mr. Latulip and other amnesiacs, suffered from disassociative fugue, a psychiatric disorder in which a person sheds their old identity (usually after a physical injury) and adopts a new one for some period of time. The person acts completely normally in their new identity until the moment of remembrance.
Fugue-type amnesia can also sometimes be a consequence of wartime trauma. Such was the case for Anthelme Mangin, a soldier found wandering in a French train station in 1918. He had no identification and didn't know who he was, so he was placed in a series of insane asylums. Finally, a family from Saint-Maur, a French commune, revealed that he was Octave Monjoin, a soldier who had been wounded and taken prisoner along with 65 other soldiers on the Western Front. Some time before he was returned to France in a prison exchange, he had undergone a traumatic episode that made him forget his identity.
Given these traumatic stories, it's hard to believe anyone would fake having amnesia—but there have been several cases of this as well.
Rather than persisting for years, some other types of amnesia recur every day. Michelle Philpots, a British housewife, suffered one head injury in a 1985 motorcycle accident, and another in a 1990 car accident. Complications from these events caused her to be diagnosed with anterograde amnesia in 1994—she has no short term memory, and her brain is wiped clean every night when she goes to bed (similar to Drew Barrymore's character in 50 First Dates). One of the effects of this is that her husband has to show her their wedding album every day to prove to her that they are married. In fact, when Ms. Philpots was interviewed by Matt Lauer on Today in 2005, she forgot Mr. Lauer's name halfway through the interview.
Given these traumatic stories, it's hard to believe anyone would fake having amnesia—but there have been several cases of this as well. A British man named John Darwin faked his own death in a 2002 canoe "accident" so he and his wife could claim the insurance money and move to Panama. He wasn't heard from again until 2007, when he walked into a London police station claiming to have suffered amnesia for the last five years. Once photos emerged of Mr. Darwin and his wife living the high life in Panama, they were both jailed for insurance fraud and their assets were seized by the British government. Mr. Darwin has since remarried.
Hopefully no such fraud will emerge in the case of Mr. Latulip. For now, he has reportedly begun to remember more aspects of his earlier life and will soon be reunited with his family.