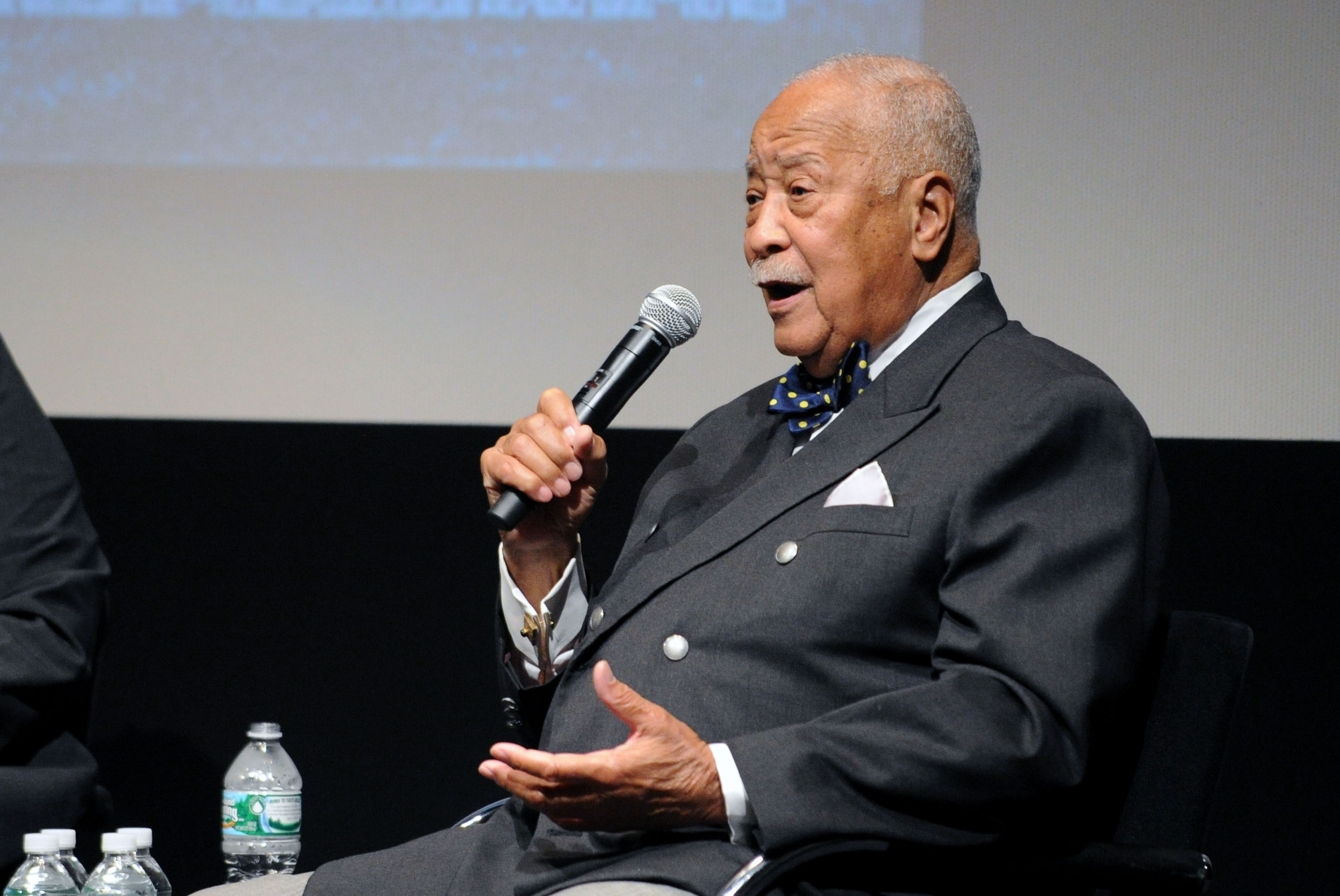 Former Mayor David Dinkins is in the hospital with a lung infection, he told the Daily News today.
Mr. Dinkins is a patient at New York-Presbyterian/Weill Cornell Medical Center, where a source told the Observer he had been admitted to the intensive care unit with pneumonia.
The News reached Mr. Dinkins, 88, by phone. "I can't talk right now," the former mayor told the paper. "I'm with the doctors."
Mayor Bill de Blasio—who met his wife when they both worked for Mr. Dinkins at City Hall—wished Mr. Dinkins well on Twitter. The always-dapper Mr. Dinkins appeared at Mr. de Blasio's State of the City address earlier this month. Mr. de Blasio named the towering Municipal Building at One Centre Street in Mr. Dinkins' honor last year, an honor about which Mr. Dinkins was humble in an interview with the Observer: "If they named a lamp post for me I'd be grateful, certainly."
Mr. Dinkins was the city's first black mayor. He brought the U.S. Open to New York and hired thousands of new police officers through the Safe Cities, Safe Streets program—but he is also often remembered for serving just one term, marked by the infamous riots in Crown Heights and violence that helped tough-on-crime candidate Rudolph Giuliani beat him at the polls.
He is on the faculty at Columbia University—which hosts an annual forum named for him at which Hillary Clinton spoke last year—and serves on the school's board. He's also a fixture at events like the Association for a Better New York's breakfast speeches.