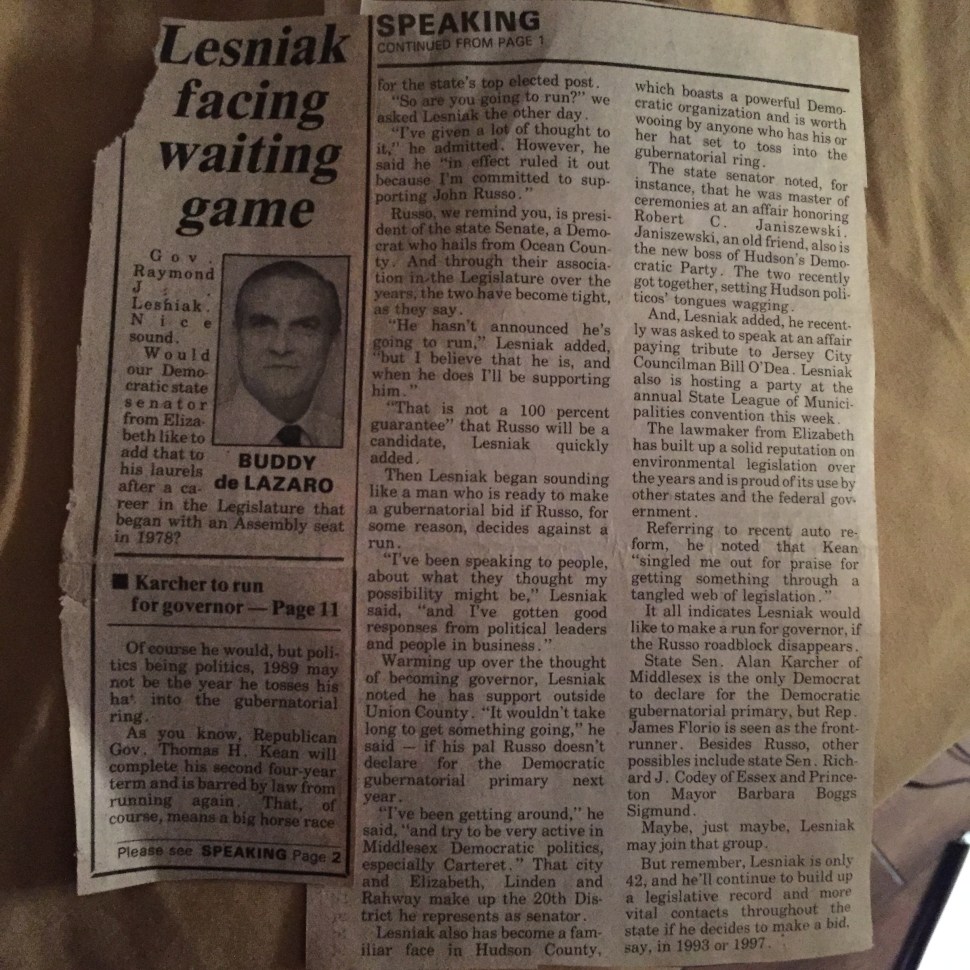 Committed to not running for reelection in 2017 and instead focusing on a certain statewide election that year, state Senator Ray Lesniak (D-20) had a big toe in gubernatorial politics going back to 1989.
Take a look at that clip posted above. It very nearly reads like the Internet warblings about his current flirtation with a guv run.
Now it's Lesniak. former Ambassador to Germany Phil Murphy, Senate President Steve Sweeney (D-3), Jersey City Mayor Steven Fulop and Assemblyman John Wisniewski (D-19) all jockeying to be the Democratic nominee. Then the preliminary mix of candidates, according to the Elizabeth Daily Journal piece, included Senator Alan Karcher, Senate President John Russo, Senator Dick Codey, Princeton Mayor Barbara Boggs Sigmund, and eventual nominee then-U.S. Rep. James Florio.
Lesniak at that time said he wouldn't run as long as Russo ran.
So for Lesniak personally, what's the difference between now and then?
"I realized the only way I can be most effective in advancing the issues for which I have great passion: environment protection, criminal justice, LGBT rights, government reform, animal protection etc. is to be governor," Lesniak told PolitickerNJ.