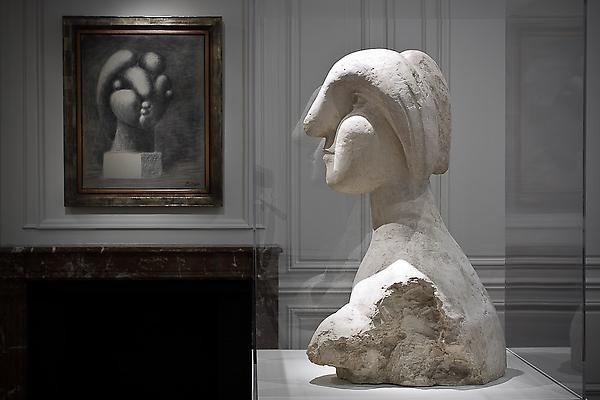 Concerning the rightful owner of a 1931 Picasso sculpture of Marie-Thérèse Walter, Megadealer Larry Gagosian and the royal family of Qatar have reached an agreement over ownership—at least for now. Both parties have agreed the artwork will go to Gagosian Gallery after MoMA's Picasso sculpture show (where the work is currently on view) closes, and a final decision is made.
Crates filled with looted Roman and Etruscan antiquities were discovered at the Geneva Freeport, stashed there by British art dealer Robin Symes. Mr. Symes was sent to prison in 2005 for accusations of trafficking looted art.
MoMA PS1 has named the winner of its 17th annual Young Architects Program, which transforms its outdoor courtyard through a large-scale art installation each summer. This season, Escobedo Soliz Studio from Mexico City will present "Weaving the Courtyard," using the holes and cracks in the yard's walls to weave an awning of rope across the plaza.
New York's Japan Society Gallery has received a $2 million gift for an endowment fund. The donation will go to exhibition development and educational programming.
French artist Philippe Parreno will be the second artist tapped for the Hyundai Commission for the Tate's Turbine Hall. Last year, Abraham Cruzvillegas inaugurated the series. Mr. Parreno recently completed a massive light, sound and film installation inside the Park Avenue Armory.
The College Board's AP Art History curriculum is getting a major overhaul to better reflect diversity in the art world. However, lack of diversity in the classroom at the AP course level remains an glaring issue.
Artist Tony Oursler reflects on his collaboration with David Bowie: "I remember one really beautiful thing he said about composition. We were down at Jacqueline's old studio, and she was doing a lot of scraping at the time. He said he really liked the way these patterns were revealed through scraping, and that it was very analogous to the way he composed music. He saw things as patterns that were overlaying one another. I said, 'So you see the patterns in your head?' And he said, 'Yes, I do.'"
London's Victoria & Albert Museum will soon be home to the largest collection of photography when 400,000 works are transferred from the National Media Museum in Bradford.