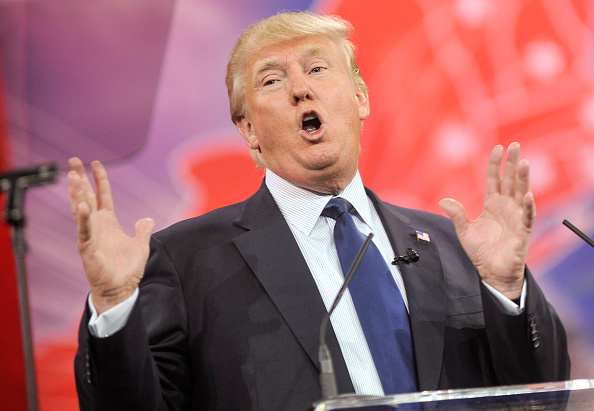 Republican presidential front-runner Donald Trump stumbled on Sunday when he was asked about an endorsement from KKK leader David Duke during a CNN appearance. He was pressed multiple times on whether he would disavow endorsements from Duke and other white supremacist groups. He did not immediately reject the support and, instead, claimed that he "didn't know" what the interviewer was referring to or much about Duke and the group.
Trump later walked back on the remarks and claimed a bad earpiece was to blame. However, many—including fellow GOP candidate Marco Rubio—questioned whether a failure to immediately shut down such connections made Trump "unelectable." Trump has since made multiple statements disavowing Duke's endorsement.
For Among African American leaders, the situation has made the ire with Trump's candidacy grow stronger due to the white supremacist group's long and violent history with members of the black community.
Among New Jersey's African American elected officials, concern seems to be growing about how well Trump is expected to do during tomorrow's Super Tuesday primary day. With twelve states scheduled to cast their primary ballots tomorrow and Trump predicted to do well, it is possible he will solidify his front-runner status after the votes are counted.
According to Assemblywoman L. Grace Spencer (D-29), the KKK gaff "isn't going to matter" to Trump's voter base. Earlier in his campaign, Trump made statements about both Mexicans and Muslims, calling for mass deportations and a Muslim ban on the country. Neither of those comments paused his momentum.
"I don't think that the base that is supporting him is going to be effected by it," Spencer said. "I think the energy surrounding Donald Trump is one that I do not believe that this it is something that will dissuade them. I think they are just so caught up in the Donald Trump aura for anything to deter the momentum that is propelling him to eventually be the victor tomorrow."
Spencer said that she feels Trump's success is the byproduct of a Republican Party that is "in flux." She also said that she believes that, if Trump is successful in getting the nomination despite the potential for a contested decision-making process at the GOP convention, voters in both sides will turn out in droves to either support him or vote against him come November.
Union County Democratic Chairman Assemblyman Jerry Green (D-22), though he said his primary focus has been on ensuring Democratic presidential candidate former Secretary of State Hillary Clinton gets elected, said that Trump will run into trouble with voters come November based on the fact that he is basing his platform on "exclusion, not inclusion."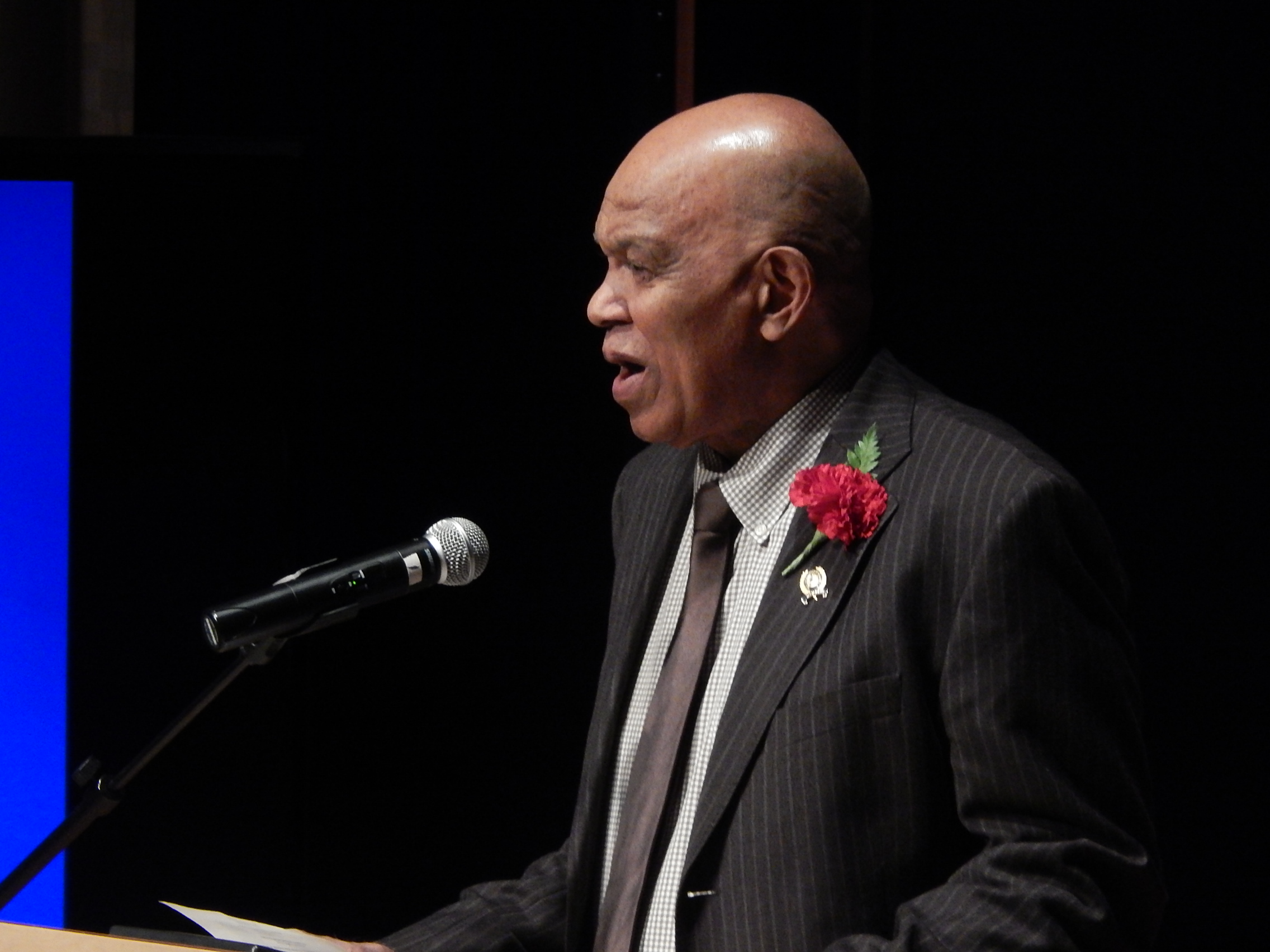 "I have never seen such childish, immature attitudes from candidates who someday want to run this country," said Green of the Republican candidates in the presidential race. "This country is going to be sent back a hundred years if it is true. Sooner or later I think the public is going to realize that we are in trouble if the Republicans take control of the White House."
Like Green, Assemblywoman Shavonda Sumter (D-35) agrees that supporting Clinton's pursuit of the White House is critical when looking to create a more inclusive America.
"This is a different phenomenon in political history, the Trump candidacy," she said. "This is polarizing our nation and really trying to send us back to an era of hate. We need to be cautious. As leaders we need to be careful with our words so that we don't incite these types of harmful relations with any ethnic groups."
Sumter added: "I think it will ignite a fire in us Democrats to make sure we get Hillary Clinton elected because a Trump presidency is not in the best interests of any of us, especially when it comes to cultural relations."
For Sumter's district-mate Assemblyman Benjie Wimberly (D-35), Trump's failure to respond in what he views as an appropriate way to the question about David Duke is inadmissible.
"I guess he had a loss of memory. He is very familiar with who David Duke is and for him to act like he didn't—I heard a second interview with him this morning where he really tried to down play it—it is very insulting," said Wimberly referring to a 2000 statement where Trump claimed that Duke's involvement in the Reform Party is partially responsible for his decision to not join. " It is insulting not only to African Americans but to the American people."
According to Wimberly, if Trump leads the GOP ticket in November, voter turnout will be "incredibly high" among African American voters. Wimberly also said that he finds the vast support for Trump is, in general, "very concerning."
"If he comes out as a winner tomorrow, I think it is a wake-up call for everyone, including the Republicans," Wimberly said of Super Tuesday. "I think they will regroup. In 2016, I could never have imagined many of the racial things that are going on in America. But to have somebody that basically has a racially insensitive campaign and be ahead in the polls and win period is very concerning. It really shows that America needs to wake up and look at race relations in America in 2016 and say there is a lot of work that needs to be done."
Assemblyman Troy Singleton (D-7) issued to following statement regarding the recent endorsement of New Jersey Governor Chris Christie and the NJ Republicans who are following suit with the governor, despite the KKK gaff.
"I am disappointed that elected members of the NJ Republican Party, many of whom I call friends, are falling in lockstep with the Governor to endorse Donald Trump. This, AFTER his latest comments where he feigned ignorance about the doctrine of the Klu Klux Klan (KKK)," said Singleton.
He continued: "The party of Lincoln, who freed the slaves, and the party of Reagan, who publicly disavowed and repudiated any and every tenet of the KKK, has ceded their party and in fact their own personal political imprimatur to a political charlatan who preaches a doctrine of hate and divisiveness. It is a sad commentary on the current state of American political affairs."
A recent NBC News poll predicts that Trump will come in the lead in both Georgia and Tennessee on Tuesday while Texas Senator Ted Cruz is polling ahead of Trump in Texas. Voters in Alabama, Arkansas, Georgia, Massachusetts, Minnesota, Oklahoma, Tennessee, Texas, Vermont and Virginia will vote in primaries on Tuesday while Republicans in Alaska and Democrats in Colorado will hold caucuses. 661 Republican and 865 Democratic delegates are at stake.