Grease: Live took over TV last night, and critics quickly labeled the live musical a smash hit. As often happens with TV spectacles, Twitter was also abuzz with constant commentary on every musical number.
But the MVP of Grease: Live tweeting (who's also an MVP of Twitter in general) was Hamilton composer Lin-Manuel Miranda. He praised just about every aspect of the production—no surprise, since he's friends with many of the cast members, and Hamilton director Thomas Kail also directed Grease: Live.
Mr. Miranda's best running joke of the night, however, was that Grease, with its emotional songs and somewhat suggestive dances, was actually getting him pregnant. What could've been a stupid one-joke premise was gold in his hands: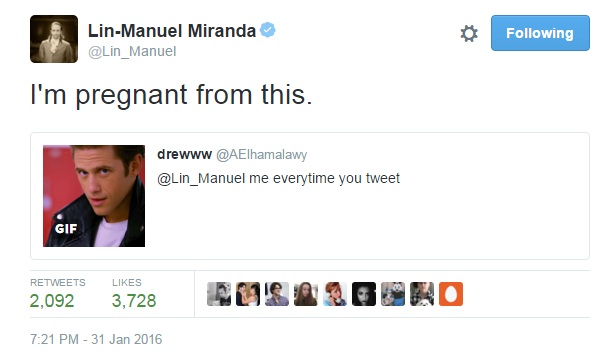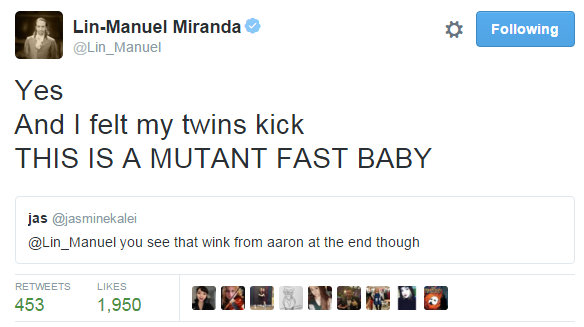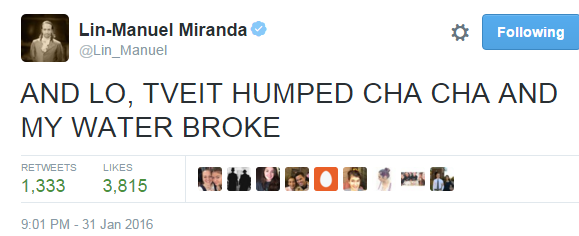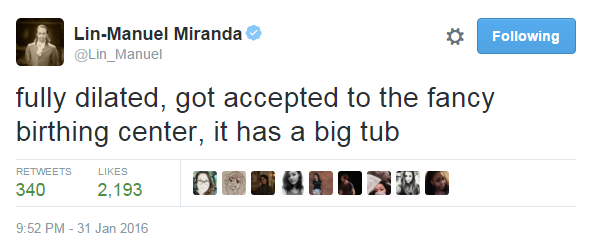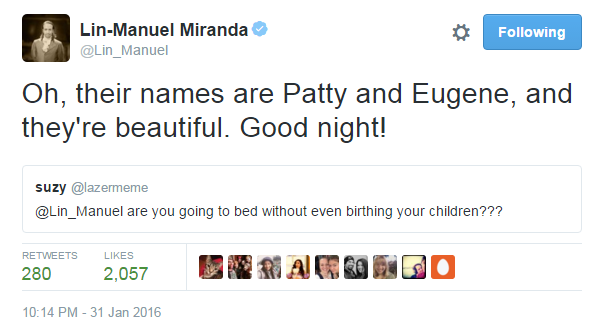 It's not a big surprise that Mr. Miranda's tweets were such a success—many of his Hamilton stunts, from the #Ham4Ham lottery to his Genius annotations of the score, have gone viral.
Lucky for us that he spreads the love to other musicals as well—and that he's so open about his childbearing process.