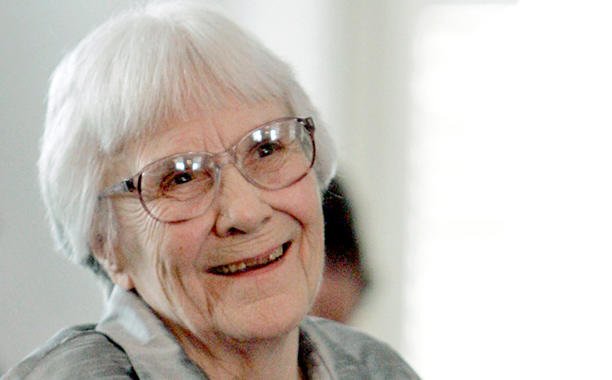 Harper Lee, whose novel To Kill a Mockingbird became a staple of high school English classes and was adapted into an Oscar-winning film, died this morning at an assisted living facility in Monroeville, AL. She was 89.
Lee was born in Monroeville, and one of her childhood friends was Truman Capote, who spent summers with relatives who lived in town (Capote inspired the character of Dill in Mockingbird). She would later accompany Capote to Kansas while he was researching his book In Cold Blood, although the relationship cooled in later years.
Lee's own career began when she brought the manuscript of what would become Mockingbird to publishing house J.B. Lippincott, where she worked with editor Tay Hohoff, who became a close personal friend.
Mockingbird became an immediate smash when it was published in July 1960. Although some critics derided it as a "children's book," it won the Pulitzer Prize and to this day has never been out of print. In 1999 Mockingbird was named the "best novel of the century" by Library Journal, and, in an example of its enduring popularity, was one of the top five most read books by ninth and tenth graders last year. The film adaptation of Mockingbird won three Academy Awards, including Best Actor Gregory Peck.
Lee avoided the limelight after Mockingbird was published, but released several statements last year around the controversial release of her second book Go Set a Watchman.
Lee's death swiftly became a top trending topic on Twitter after the news broke Friday morning. Journalist Jason Rezaian, who was recently released from an Iranian prison, tweeted that he had reread Mockingbird during his trial and it "touched me much more than when I first read it in high school."