In January, Quartz shouted, "The handbag bubble has popped," in a headline, accompanied by a visual that depicted sliding bag sales from Michael Kors, Kate Spade and Coach. The last reported a 7.1 percent decline in profits, but reported a bump in sales due to boots sold by Stuart Weitzman, a Manhattan-based shoe label it acquired in 2015.
As the physical size of handbags has been shrinking season after season, this comes as little surprise to fashion insiders. Where slouchy Marc Jacobs hobos once reigned supreme, they were downsized to Chloé cross-body numbers, and now it's de rigueur to carry a bag with a perimeter barely bigger than an iPhone. The Fendi Peekaboo micro style is the champion of the trend, ringing in at 11.5 centimeters tall and 15 centimeters wide.
As bags continue to become more compact, the style sphere has decided to focus on footwear. Without uttering the phrase, the chic set has declared that shoes are the new handbags.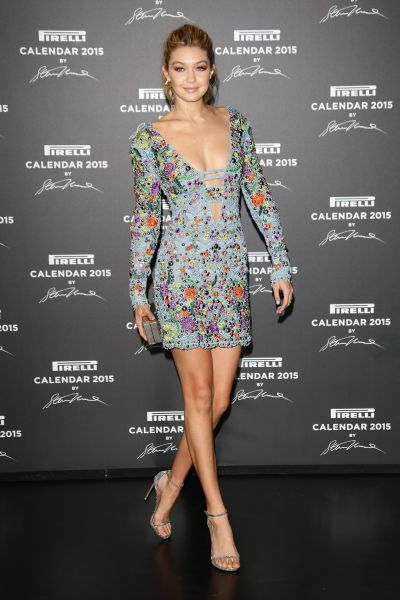 "If you go to big department stores like Saks [or] Barneys, they have gigantic shoe floors, so it's pretty easy to see what is actually selling. If it was all about handbags, people would have the express elevator going to the world of handbags," pointed out Marie Claire's market and accessories director Kyle Anderson.
In the words of footwear legend Stuart Weitzman: "Shoes and boots give confidence to a women and attention to their personality of the moment. That is their attraction." He would know what goes into a successful shoe. His thigh-grazing suede boots and rubber-soled leather booties might be a hit from Park Avenue to Prince Street, but his Nudist sandal has been dubbed a red carpet sensation, spotted on the feet of Chloë Moretz, Taraji P. Henson, Beyoncé and Gigi Hadid.
The stiletto's silhouette features an extremely simple design: one thin strap encircles the ankle and another strap crosses the point where the toes extend from the foot, all perched on a four-inch stiletto. To date, the brand has sold 97,500 pairs of the heel that Mr. Weitzman likens to "the little black dress of shoes."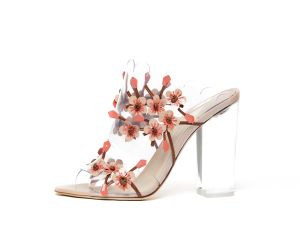 In today's saturated footwear market, designers must know and anticipate what women look for in a shoe, far beyond exterior allure. The 2014 CFDA/Vogue Fashion Fund winner Paul Andrew launched his brand following an impressive amount of research. "I started my own line after 15 years of working with several other designers, because I was so tired of seeing women hobbling and being crippled by their footwear," he told the Observer. "I actually did a survey with about 500 women from all over the world before I launched to understand the perfect fit of now."
What he found was that women's feet are wider than they were in the past, due to an increased focus on working out, especially for those dedicated to practicing yoga. Further, the bottoms of women's feet are not producing as much collagen cushioning as they once were. "I've added in all this extra cushioning and padding under the ball of the foot to give you that support that you're missing," reassured Mr. Andrew.
Comfort aside, modern shoppers are forgoing boring, black suede pumps for exciting statement pieces. This winter, New York-based designer Chloe Gosselin's top selling design was Privet, a black snakeskin d'orsay pump with an almond toe and an ankle tie of ivory rabbit fur.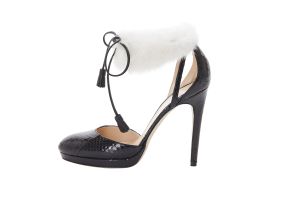 "Those were our best seller of the season, because people want to have a crazy item, something exceptional and different," said Ms. Gosselin, who studies vintage pumps and flats to guide her collections each season.
"A lot of brands are focusing increasingly on buy-now, wear-now styles—shoes that people will be able to wear as the collections start to drop in May," said MatchesFashion.com's buying director Natalie Kingham. "We've noticed a move away from the skyscraper and a return to a lower heel height specifically from brands like Gianvito Rossi and Aquazzura…It also feels more relevant and works well with the current cropped trouser and midi skirt trends."
Adding fuel to the footwear fire is a spate of launches that the fashion set is anticipating with bated breath, such as the suede mules from cult-favorite handbag savants Mansur Gavriel. Four styles, in a variety of heel heights and six colors, will be launched exclusively on Net-A-Porter this month.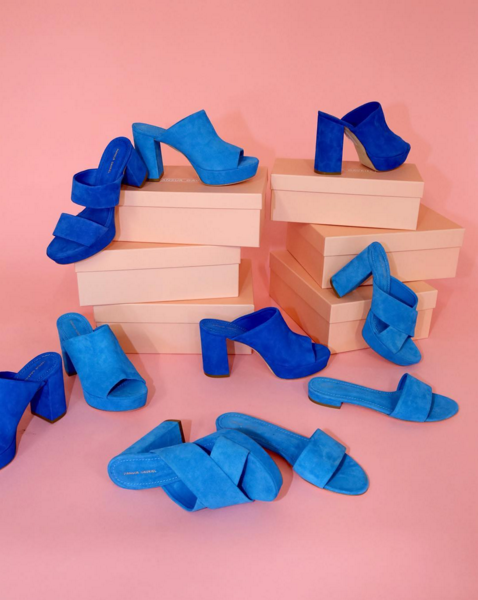 Similarly, The Row is succeeding its triumphantly luxe bag range by entering the shoe game. Footwear News reported that each of  the inaugural seven styles, including a mule with an acrylic heel and a simple loafer, would be manufactured in Italy and arrive on store shelves in May. Having previously worked with shoe masters Christian Louboutin and Manolo Blahnik, Mary-Kate and Ashley Olsen are expected to impress with this launch.
While it's always smart to step into new shoes, it's not a great idea to rid one's closet of handbags entirely. "You know what? Fashion changes all the time. In two years it might be only handbags," warned Mr. Anderson. "I always tell people, 'I don't design, I just tell the news.' "