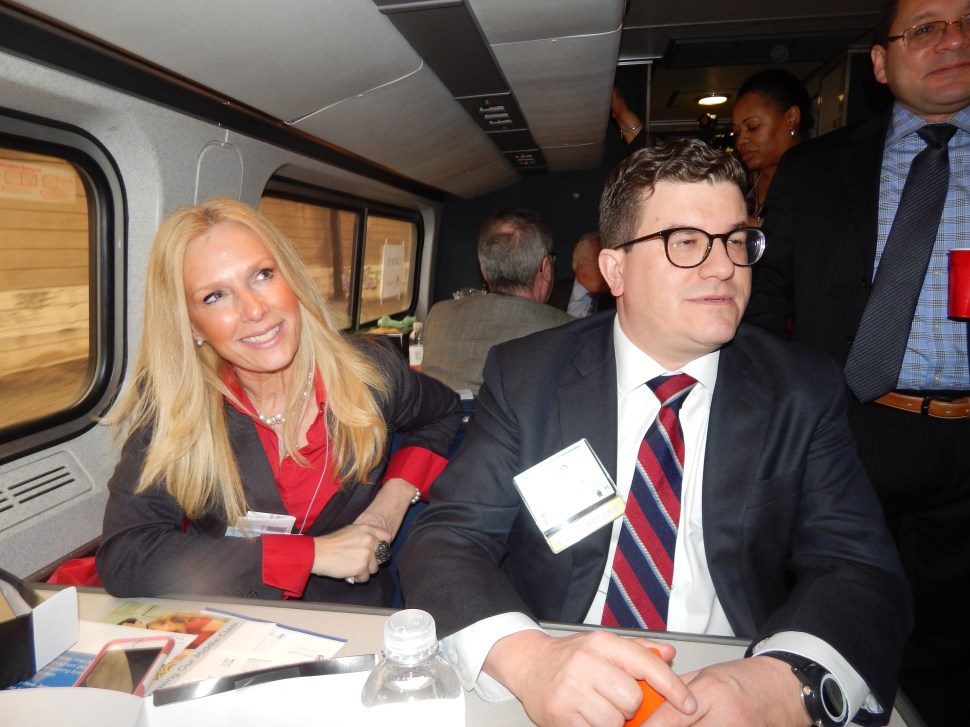 DOVER – Shell shock.
That describes the condition of anonymity mindset of those Republicans trying to grapple with the reality of having to run with on-the-ground conditions in the NJ GOP right now, including the volatility of the presidential contest and several unsettled universes in key counties.
"I mean, who would run?" one GOP source said of Bergen County, noting the difficult time county Republicans are having trying to dredge up countywide candidates.
It's not all grim.
Count Monmouth out off the downbeat talk.
Crunched in a dining car booth, Monmouth County Republican Chairman Shaun Golden, Monmouth County Clerk Christine Hanlon, and Republican attorney Brian Nelson like their chances in McMansion-dominant Monmouth. Someone amid the jostling cars mentioned – with glee – the difficult time Belmar Mayor Matt Doherty – a Democratic candidate for freeholder – had trying to get bodies to a recent fundraiser. Moreover, Donald Trump – who looks like he will be the Republican nominee for president – isn't unpopular in Monmouth, Republicans insisted.
So there's some push back, but not much elsewhere – if any.
"I mean, who would run?" another GOP source said amid jocular ice in plastic cup clinking in another car.
It was becoming the line of the 79th annual Chamber of Commerce Walk to Washington.
This time, the source was referring to the 2017 gubernatorial contest on the Republican side.
"The smart play," advised the source in the center of leering grins on all side, "is to let the next Democratic governor crash and burn and then run in 2021."
PolitickerNj asked the source who he thought Republicans would run. Lt. Governor Kim Guadagno, Assembly Minority Leader Jon Bramnick (R-21), Assemblyman Jack Ciattarelli (R-16) and state Senator Mike Doherty (R-23) all continue to circulate as potential candidates.
"I'd say the party should let [movement conservative] Doherty run – to get rid of him," the source said diabolically.