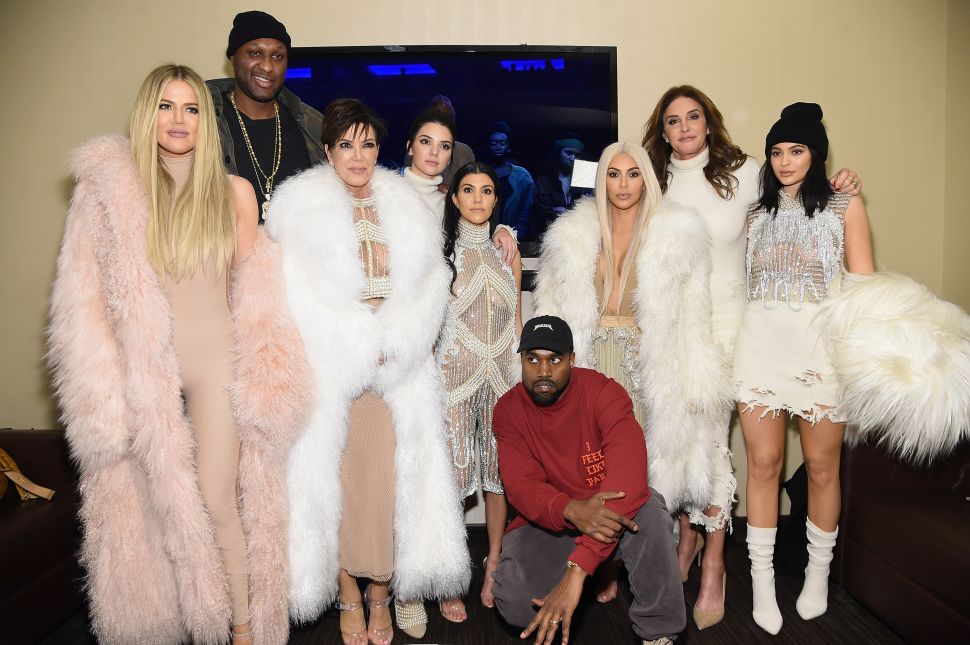 The debut of Yeezy Season 3 may have been billed as a presentation and album listening party, but it evolved into more of a stream of consciousness for the rapper-turned-designer. In all, the experience was head-spinning.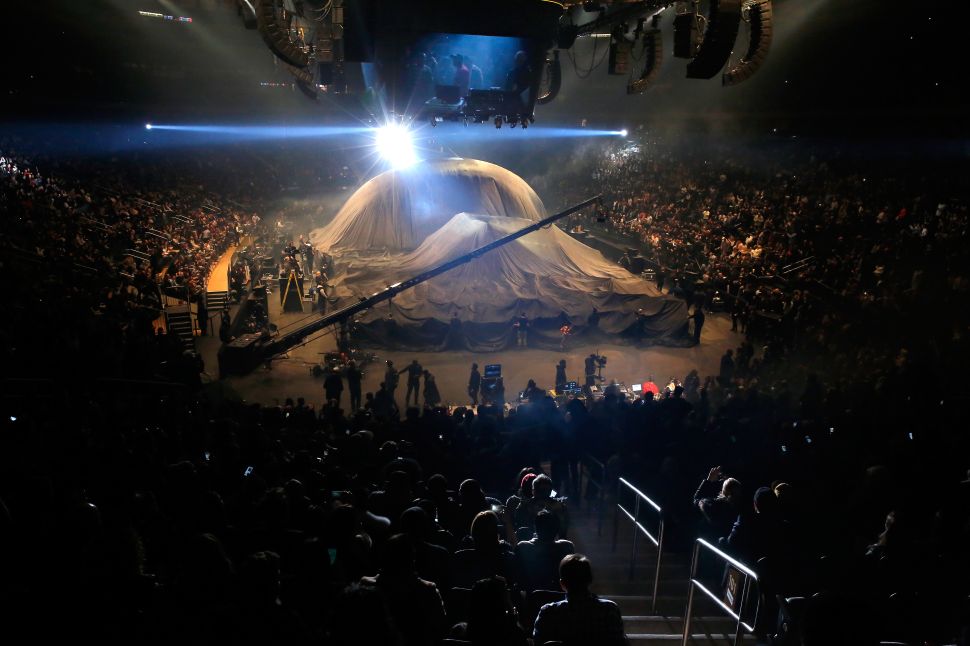 It all started as a mountainous lumpy sheet stood in the middle of the Madison Square Garden, where 20,000 lucky guests and ticket holders came to see the debut of the new Yeezy for adidas collection and Mr. West's forthcoming album, The Life of Pablo. 
The Kardashian-Jenner clan, including Caitlyn Jenner and 2-year-old North West held by Kendall Jenner, emerged as a group, all clad in white. The crowd roared. It was later revealed that Mr. West designed the clothes for the family in collaboration with Balmain creative director Olivier Rousteing. Anna Wintour joined the family too, but did not wear the requisite white. 
Mr. West entered just a few minutes later sporting a red t-shirt, also on sale for show goers at the stadium for a cool $100, and began playing his album before debuting the new collection of clothes hidden under the sheet. "I'm going to play y'all the new album," he said. "So if you like any of the songs feel free to dance, move. If you like it afterwards, feel free to cheer or whatever y'all want to do. Whatever you feel."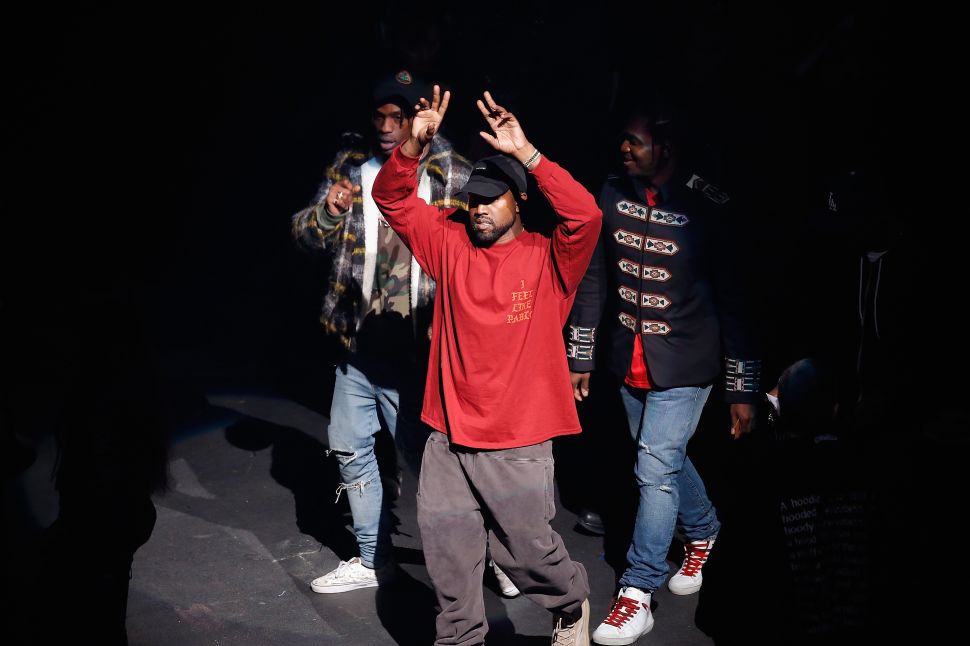 With that, the "installation" created with performance artist Vanessa Beecroft was revealed. It consisted of the line's now-signature dusty hues, but incorporated saturated pops of colors and luxe elements like shearling and suede. While the collection remained elevated, a group of 1,200 additional models surrounded it, dressed in shapeless, sandy frocks. These extras were reportedly paid $10 per hour for the 10-hour day, and were sought out through online submissions. "I want to thank adidas for paying for this, and supporting me," Mr. West said before the crowd delved into an expletive-riddled chant against his former collaborator, Nike. "Fuck Nike," they all said in unison as the rapper egged them on.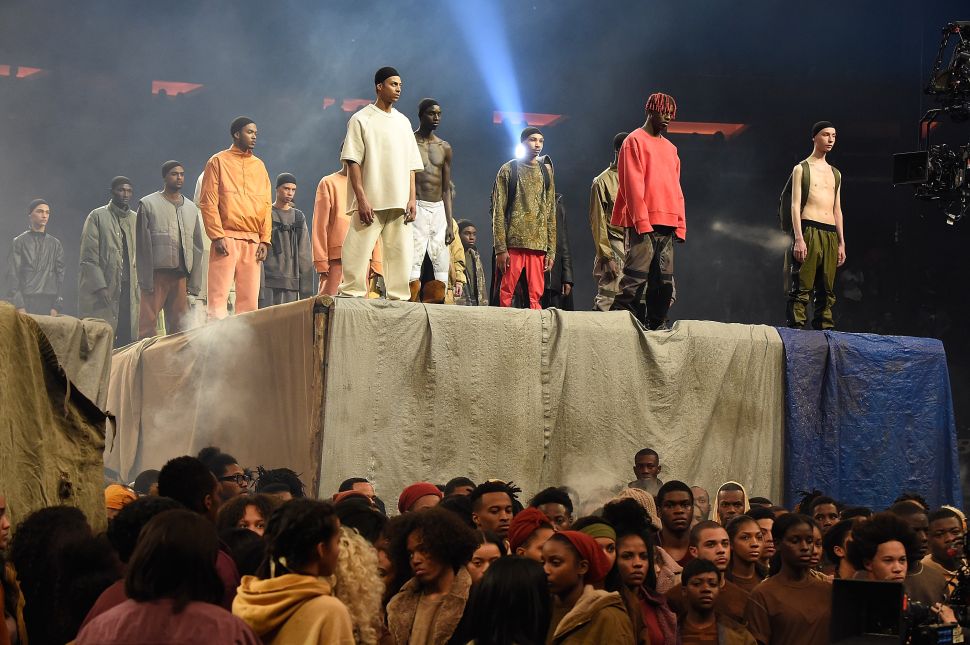 The full lineup of models ranged from newcomers found in an open casting call, to supermodels like Naomi Campbell and Veronica Webb, both of whom writhed on stage in a fur coat. Some feigned sleep, or looked lifeless as puffs of smoke popped up around them. Some were entirely topless.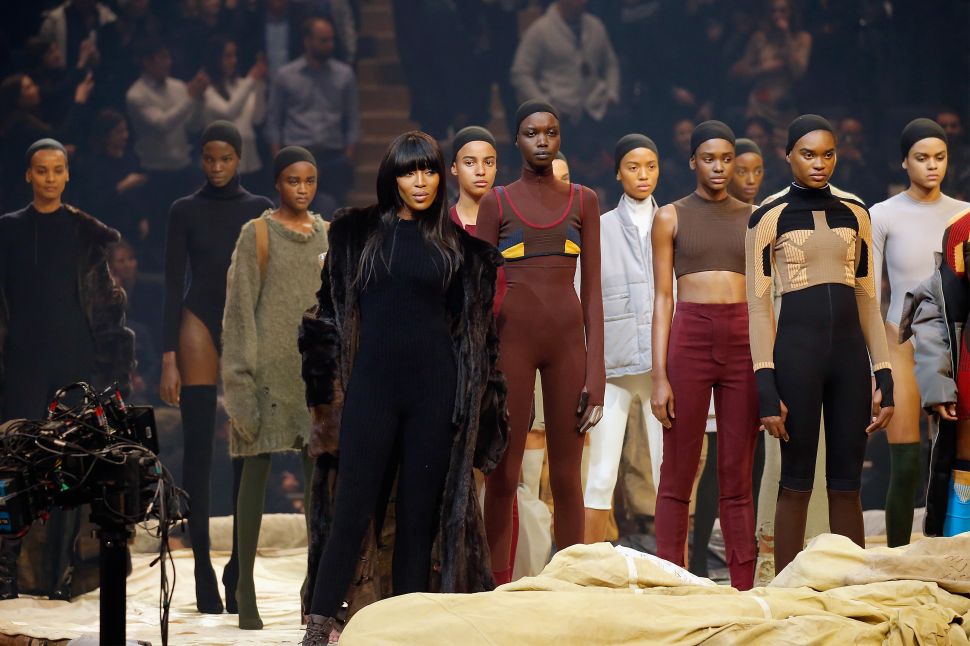 Throughout the nearly 2 hour spectacle, Mr. West remained at the controls of the sound system surrounded by fellow rappers including A$AP Rocky, Kid Cudi, 2 Chainz, and Pusha T. He wove his way through all of his new tracks from the album as the models stood still, stopping sporadically to honor particular collaborators in attendance. "Carine I see you," he said, directing his attention toward Carine Roitfeld, who sat with the family. "You put my wife on her first fashion cover. Thank you for just being a real bitch. I appreciate you Carine Roitfeld."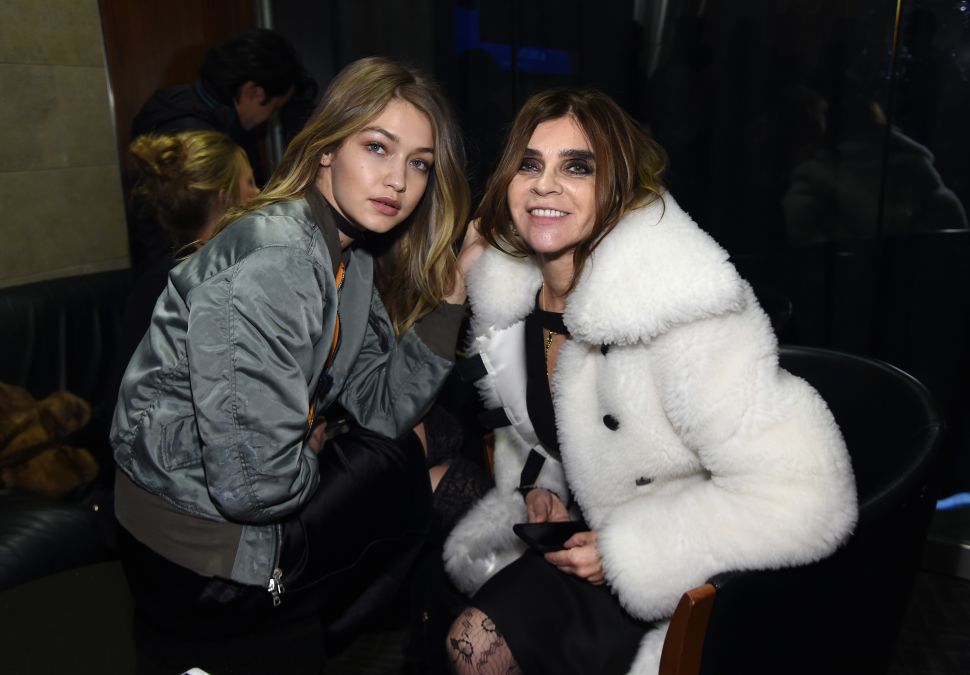 After seeing the clothes, several fashion world notables had no interest in the album that continued to blare through the speakers. Buyers from the major department stores, as well as fashion week creator Fern Mallis, who famously said in 2015 that she was "not a fan" of Mr. West's, all exited early. Fashion critic Cathy Horyn left with a wide smile, but would not comment on the collection.
After the entirety of the album played, Mr. West took control of the microphone in a rambling, uncensored stream of thought he has become infamous for.  It started with a sneak peek at a "video game" entitled Only One. "The idea is my mom traveling through the gates of heaven," he said. "That's not easy to do! Y'all are acting like this shit is regular man." The video shown on the screen depicted his late mother, Dr. Donda West, wearing wings and flying through clouds. "Everyone in San Fran will dis the fuck out of me," he added. "I'll say I want to make a video game, and they'll say fuck you. That was hard to do bro." He then showed the video game sample a second time.
He then proceeded to give an insight into his upcoming plans to further his career as a designer. Regarding his best selling sneaker, the Yeezy Boost for Adidas, he claimed more of the sneakers would be made, and at a lower price point to boot. While this may appear to be a bold move at democratizing his coveted designs, he still has plans to take on luxury again. "In just a couple years, to be the creative director of Hermès would be a dream of mine," he said before leaving his command post. "I just want to bring as much beauty to the world as possible."