On a recent Friday night in Williamsburg, dozens gathered in the Laughing Lotus studio, just steps away from the J train. Instead of enjoying craft cocktails with friends or spending the evening recuperating from a long week with Netflix, they've chosen to trek to Brooklyn for an hour and half of sweaty yoga, embracing wellness over well drinks.
Laughing Lotus was voted "most eclectic" by New Yorkers during a recent ClassPass survey, which could be because of its infamous glitter bar, which leaves sparkles on your entire body, or its intensely spiritual harmonium playing instructors. The studio, with locations in Brooklyn and Manhattan, also offers restorative classes. The Observer ventured across the bridge to discover what makes a studio eclectic in a borough boasting a variety of out-of-the-box classes.
"Soul Sweat" is one of their most popular classes. It's themed and lasts for an hour and a half, although some go into overtime; most recently a Super Bowl Sunday class almost hit the two-hour mark. The last Friday night Soul Sweat was taught by Stefani Rose and had a gypsy theme, which meant tunes were provided by Florence + the Machine and Fleetwood Mac.
While it's not a hot yoga class, even though it's near Y7 and Modo, on nights, or days, when it's packed, it certainly feels like one. The classes are always mat-to-mat, especially since many people undergo training to become certified yoga teachers through the studio. Because of the training, there's a wide variety of practitioners. Some seem happy to spend their time perfecting child's pose, while others spend the majority of class in elaborate inversions.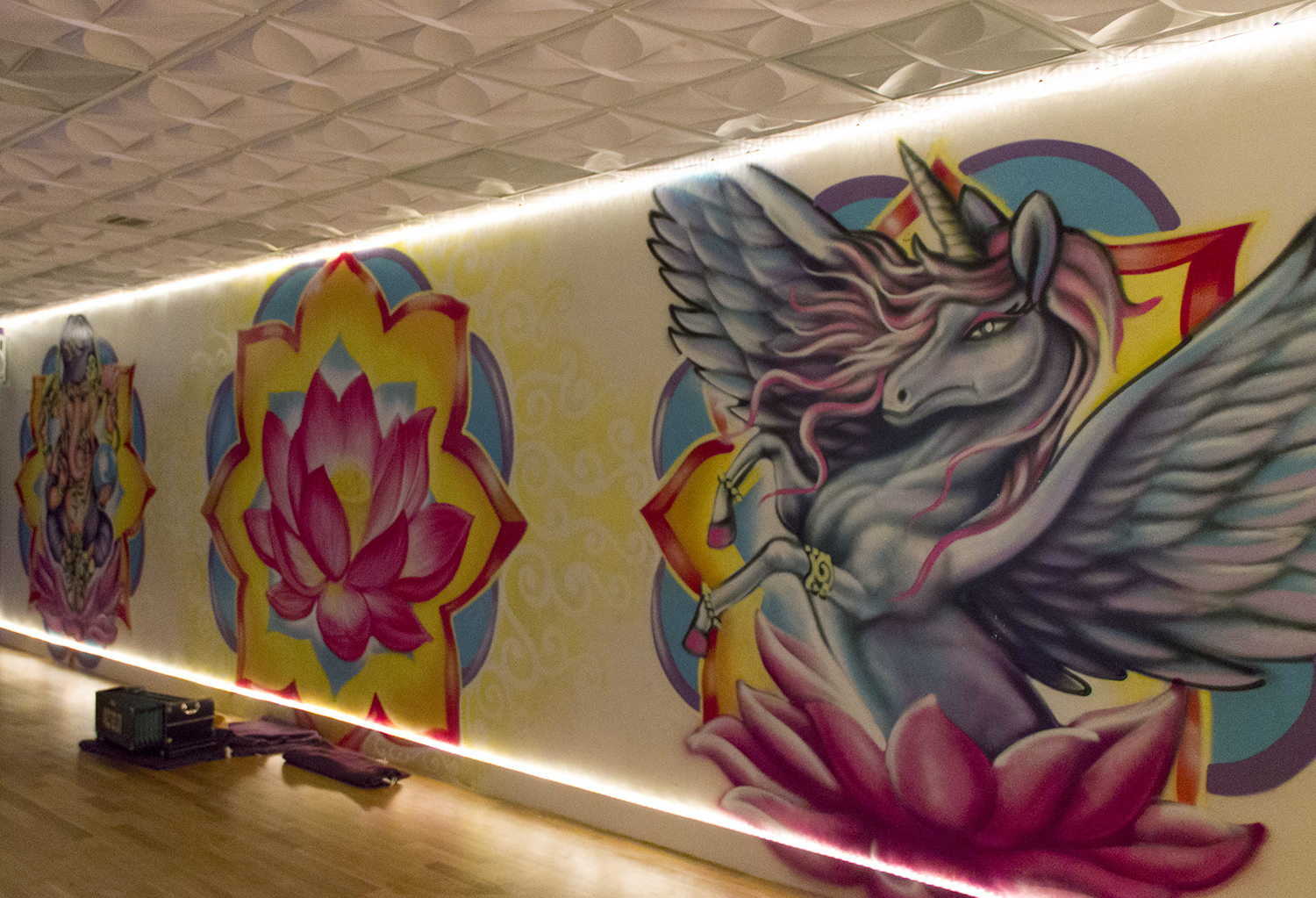 Laughing Lotus is inclusive, but it's not necessarily a space for beginners. If you're still trying to figure out what exactly Downward Dog entails, watching people do handstands for an hour and a half might be a bit overwhelming. "Soul Sweat" is not a beginner's class, although the teachers do make sure to welcome newcomers. Still, when practitioners are doing strange breathing exercises, sliding into Crow pose with their entire body weight balancing on their arms and sometimes singing along to the music loudly while flinging their arms about wildly, it's not exactly an introductory class.
At the Sunday morning "Soul Sweat," taught by Victor Colletti, Madonna reigns supreme. Oddly enough, his noon sessions have far more participation than Friday evening classes; but "Like A Virgin" is far more energizing than "Landslide." No matter who the teacher is, there are few studios where the entire front row is made up of people who could easily be teaching the classes, and prove it by showing off for over an hour. Laughing Lotus has certainly earned its eclectic title, even in a city where every studio does everything in its power to stand out.