It's a fact of life: every day millions of people send emails, post status updates and listen to music online. What's less obvious is that each of these files is a digital asset, and should be cataloged in a will just as carefully as physical assets are.
Studies show that 63 percent of people don't know what happens to their digital assets after death. But this problem is not insurmountable—there are still concrete steps that you can take now to ensure that your Internet information is posthumously protected.
The laws on the books when it comes to digital assets offer varying degrees of clarity. The federal Stored Communications Act and Computer Fraud and Abuse Act" prohibit access to digital assets without specific user authorization and make unauthorized access a federal criminal offense." However, these laws were passed in 1986 and were aimed solely at Internet service providers, not the myriad of social networks that did not exist when Mark Zuckerberg was two years old.
On the state level, things aren't much better—while all 50 states prohibit unauthorized access to digital accounts, only nine of them allow representative access to social media accounts, and only one of those nine (Delaware) outlines a fiduciary's specific rights.
Efforts have been made to clarify this issue—in 2014 the nonprofit Uniform Law Commission proposed the Uniform Fiduciary Access to Digital Assets Act, a bill giving digital executors the authority to manage assets. But since then, only Delaware has passed the legislation.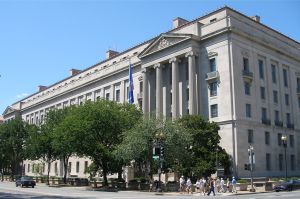 What complicates this even more is that social networking sites, along with media players like iTunes and Spotify, each have terms of service (TOS) agreements which (in that fine print that we all speed through) specifically prohibit access to another person's account. The Department of Justice states that it will not prosecute "minor violations" of TOS agreements, but it does not outline what exactly a "minor violation" is.
As annoying as terms of service can be, they can actually also make things clearer for fiduciaries. No social networks or major websites allow users to transfer accounts, but Twitter, Amazon and iTunes do allow authorized fiduciaries who were provided with account numbers, usernames and passwords by the deceased to manage or close accounts.
"It's a growing issue with clients and their families. It's something that's become quite mainstream: To what extent does privacy continue after one has passed?"
Facebook is by far the most popular social network, and one unpleasant side effect of that is that many of its users die each year—The Digital Beyond estimates that 972,000 Facebook users will share no more in 2016.
As such, the site has a detailed policy on deceased users. The social network allows users to appoint a "legacy contact" who can respond to friend requests and update profile pictures, but cannot create posts or see private messages following the death of a Facebook member. While this legacy contact cannot reset passwords, he or she can close or freeze a dead person's account.
Email providers have their own laundry list of restrictions. Yahoo requires a court order to close a mail account, while Gmail and Hotmail allow fiduciaries to do so.
Given that sites have these policies in place, it only makes sense to use them, suggests Naomi Cahn, Harold H. Greene Chair at George Washington University Law School.
"Anybody who's on Facebook or uses a Google service should take advantage of the existing possibilities and use them," Ms. Cahn said.
Lawyers themselves are learning the lay of the land. David Milner, a partner at Gallet, Dreyer & Berkey who recently published a lengthy article on digital assets, told the Observer that they had become a frequent topic of conversation among lawyers, so he enlisted the help of an intern with social media experience to delve into the topic.
"It's something that I have become familiar with because it's a growing issue with clients and their families," Mr. Milner, who specializes in trusts and estates, said. "It's something that's become quite mainstream: To what extent does privacy continue after one has passed?"
Mr. Milner said that his field had not been quick enough to respond to the rise of digital assets, and he compared that struggle to an ongoing fight involving a tech giant.
"The law hasn't quite caught up," Mr. Milner said. "It's similar to the government wanting Apple to unlock that iPhone. It's part and parcel of the same issue."
Ms. Cahn agreed that this was a universal issue for both companies and users.
"It shouldn't matter what your age is," Ms. Cahn said. "Everybody should be thinking about this."
Three tips to protect your digital assets now:
1. Make sure your will clearly specifies a fiduciary to access, use and control your digital assets. Give this person an updated list of account numbers, usernames and passwords for each asset. 
2. Review the terms of service for each of your email and social media accounts with your fiduciary to ensure that you both know what changes can be made to each account after your death.
3. Tell your lawyer or estate planner about any decisions you've made regarding digital assets, so that they are aware of your wishes and can intervene after your death if need be.