New York City is a tough place and, to make matters worse, Mother Nature is fickle. She can't decide whether we'll be blanketed in snow or basking in balminess. This year is no exception, as we enjoyed a mild winter until #Jonas reminded us that life is full of twists and turns and blizzards. With that storm came another shocker: somewhere between resolutions and ridding holiday weight gain, I'd forgotten another kind of "shedding" that occurs this time of year—my skin.
My naturally-oily skin has given me trouble since junior high, often in the form of a plethora of pimples and shine that lasts all day—and not the good, glowing kind. But despite my history, I was nothing short of shocked last week by what was reflected in the mirror: a nose rubbed red from too many tissues, skin stripped bare of essential oils and a face that was delicate, dry and dull—completely devoid of moisture. I simply had not paid attention to the wear and tear of the elements, to the cold and harsh winter on my complexion. While our clothes change to accommodate the seasons, we don't always stop to consider other adjustments. Shouldn't our skin care follow suit? The following list of must-have winter skin savers are here to help save face.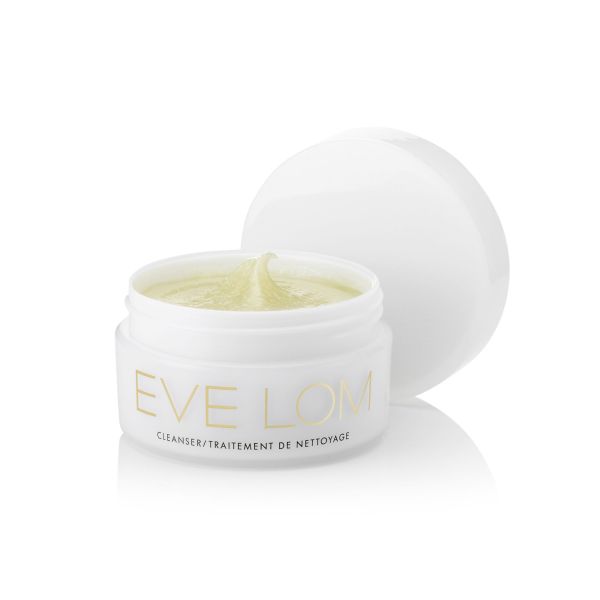 A clean face is the foundation of all good skin care routines—it's what will rid the countenance of built-up toxins, residual makeup and clogged pores. That said, it's essential to invest in a cleanser that will also leave the good stuff behind. Enter EVE LOM's iconic Cleanser. For years, I scoured the aisles for "oil free" products containing an additional drying component to boot. (Think salicylic acid.) So I was surprised—even skeptical—when throngs of my complexion-attentive friends urged me to try oil cleansing. This unique balm contains a blend of four aromatic oils designed to cleanse, decongest, tone and remove makeup… all without stripping the skin. After just two weeks of using it regularly, I noticed an undeniable improvement in the clarity, texture and radiance of my freshly-washed face.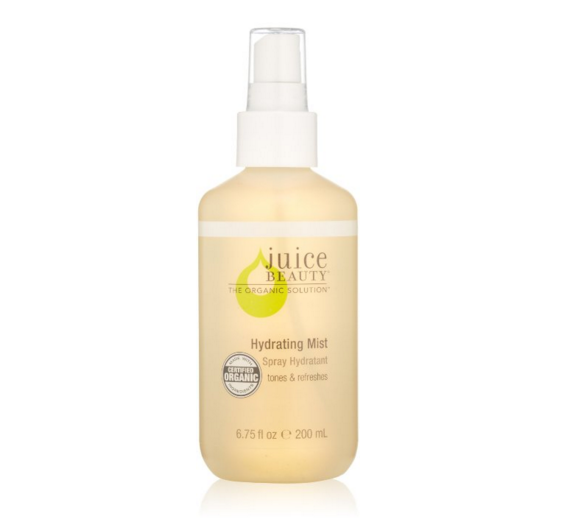 With the myriad of skin care products available these days, it's hard to distinguish the award winners from the also-rans or, worse, the sad imposters. With Juice Beauty, not only are the products loaded with authentic, organic juice-derived ingredients, but are also noteworthy for what they're formulated without: parabens, sulfates, petroleum, phthalates, GMOs… and the list goes on. Their best-selling Hydrating Mist tones and refreshes skin all day long. I never leave home without it, especially if I'm scheduled for a long flight.
TULA skincare appeared on my radar only months ago and I can't tell you how happy I am to have discovered the line. Using probiotics as the foundation of their entire regimen, the American Academy of Dermatology has called them "the new beauty breakthrough," thanks to their ability to clear skin, calm inflammation and guard against environmental stressors. My favorite thing about TULA's Hydrating Day and Night Cream? The perfect balance between providing much-needed moisture while still leaving my face feeling light and airy.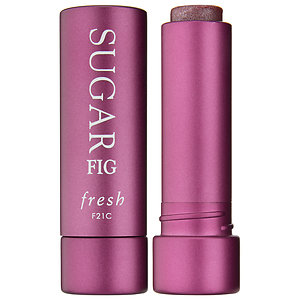 I've never been big on lipstick or gloss and have yet to find the stay-all-day stain that persuades me to abandon the balm I swipe on my lips. That said, the Sugar Lip Treatment from Fresh was my first beauty discovery upon moving to New York, and to this day I carry a tube everywhere. Fresh's ultra-nourishing lip balm comes in a multitude of shades (I love Rosé) and slides on seamlessly, giving lips moisture, protection and a dewy finish. Not to mention, the SPF 15 in each keeps a chapped pout at bay.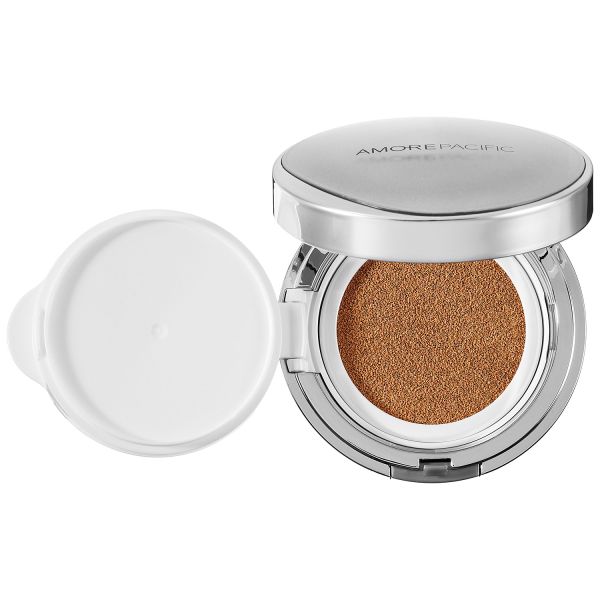 Within days of trying AmorePacific's Color Control Cushion Compact, I was a convert—which was remarkable, considering I wore the same brand of foundation for at least a decade prior. Why is it so spectacular? With flawless, buildable coverage that looks natural and smells heavenly, I receive compliments every time I wear the foundation; it gives my skin a uniform look while still letting my face glow from beneath. The best part is the broad spectrum SPF 50+ ensures I'm protected from the harsh winter rays (and able to stave off pesky fine lines in the future).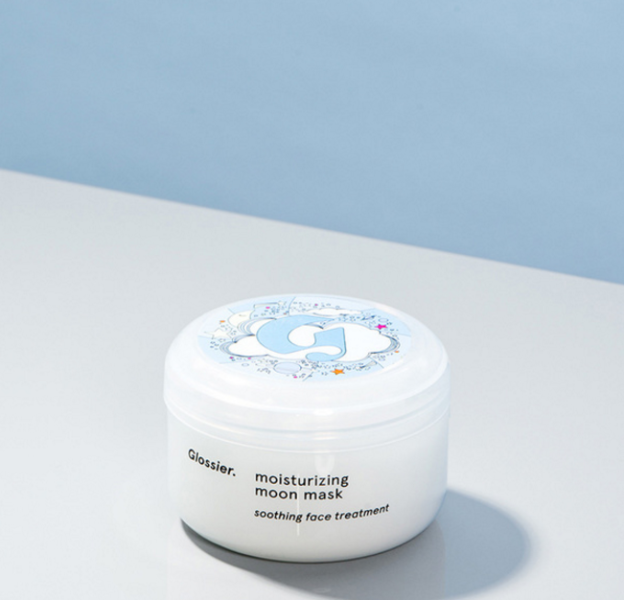 Glossier seems to do all things with a bit of edge, but their Moisturizing Moon Mask is far and away their claim to fame. The mask is super creamy, with a light consistency that doesn't feel heavy while hydrating. Containing all the champion ingredients (hyalauronic acid, mushroom, plant-derived squalene) and made without the nasty stuff (fragrances, parabens, testing on animals), you can feel good about smoothing it all over. Use regularly twice a week and look forward to a face that's dewy, bouncy and bright.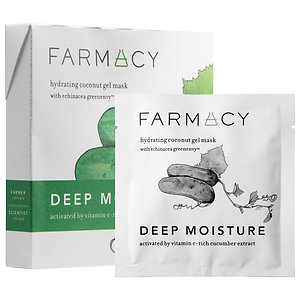 You've likely seen a solid slew of selfies touting a sheet face mask (it's trending more than resolutions and "retox"), but you might be surprised to hear there's some legitimacy to the claims that these single-serve, one-size-fits-all portable powerhouses offer intriguing beauty benefits. With hundreds of sheet masks on the market, it can be difficult to navigate the choices. Not to worry—I've done it for you. Without fail, the hydrating coconut gel masks from Farmacy are a cut above the rest. With ingredients derived from botanicals in upstate New York, Farmacy's products are bioactive and irritant-free. I've tried many in my day, and the coconut gel iteration is the most advanced I've seen yet. The thin consistency adheres almost entirely to the face with zero slippage. Most notable? The results. Time and again as I remove my hydrating mask, I'm astonished at how it seems to instantly plump, rehydrate, and reinvigorate my tired skin.
Katherine Kerrick is a fitness instructor, model and writer who champions a healthy lifestyle. Follow her on Instagram @fitnuzz and at www.katherinekerrick.com.