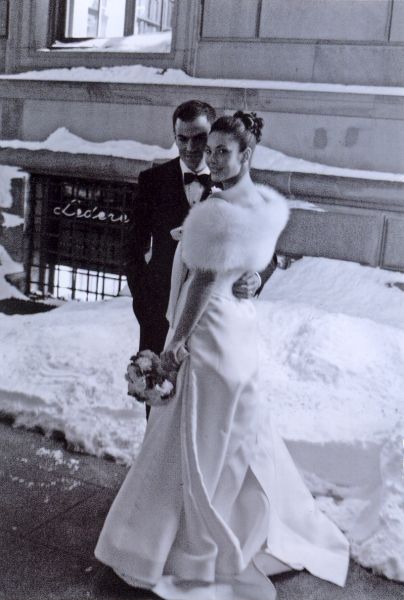 When it comes to dynamic duos, Kara and Adam Mendelsohn just might take the cake, at least in the fashion sphere. Kara is the founder of Cooper & Ella, a multi-million dollar women's brand carried at Saks Fifth Avenue and Nordstrom. Adam is the director of eyewear design at Warby Parker. The couple, who have been together for 15 years and married for 12, also have an impressive roster of work experience. He's worked at Barneys New York and Oliver Peoples; she's done stints at Marc Jacobs, Michael Kors and Calvin Klein.
They even met at work, during a chance encounter at the Ittierre s.p.a. offices, when Kara walked past Adam's office. According to him, it was a "love at first sight moment" and the rest was history. But it's not all work for the Mendelsohn's: they're also parents to a son and a daughter, Cooper and Ella, who also happen to be the namesake of Kara's brand.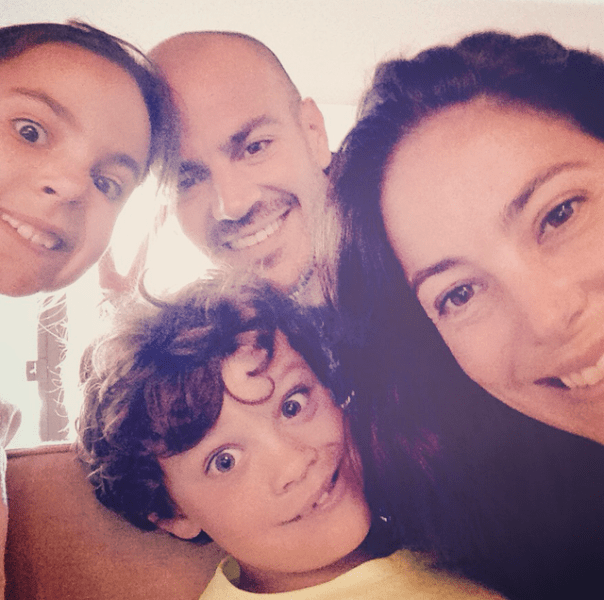 In the spirit of Valentine's Day, we asked these two high powered fashion designers how they manage to have it all, in the most stylish way possible.
How do you help each other with work?
Kara: I send him a lot of inspirational photos that I find while conducting research for my own line. I forward along anything that strikes me in the moment as interesting – architecture, vintage frames, beautiful color stories….I'm responsible for flooding his inbox!
Adam: We're always collaborating, bouncing thoughts off of each other and discussing the latest fashion world happenings (trends, fashion shifts and cycles, learning's from studying other businesses successes and failures….).
What's off limits or against your rules, in terms of work?
Kara: I try to put my phone down and unplug in order to really talk. It's so much easier said than done. I'm an entrepreneur running my own company and wearing many hats. Unplugging is tough!
Adam: We make a point to travel together multiple times a year; family vacations as well as one trip each year, just the two of us. It's so important to get that quality time in and to recharge the batteries.
How do you juggle your two careers while raising two kids?
Kara: It's a juggling act between the two of us. For example, I get ballet duty while he manages lacrosse. I think it's key that we respect each other's work loads and understand when one of us is slammed with deadlines, the other has to pick up the slack. It is a partnership on every level!
Adam: Kara is amazing with keeping our kids schedules in order. Sunday night is strategy night for us, where we discuss and map out our plan to tackle the week ahead. Most weeks are chaotic but somehow we always manage!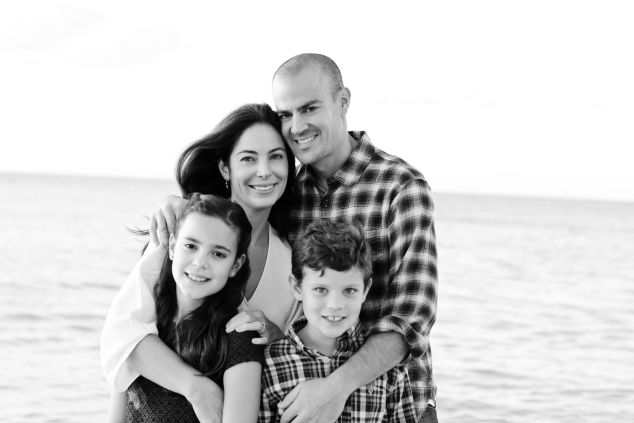 How often do you turn to each other for personal style advice, or inspiration?
Kara: I'm always stealing his sunglasses! When buying a pair for myself, I like his input on which are the right ones for me. I also often ask him, "Is this too much?" I'm usually very understated, but once in a while I will invest in a riskier, bold statement piece and want his opinion on it! He also has some perfectly worn in sweatshirts I can't resist on the weekends.
Adam: Kara gets me and has a great eye. She gifted me a rucksack many years back that I still use and love to this day. She loves and respects my personal style and never tries to change me; however, she steers me in the right direction. Kara guides me on what's appropriate for any given event, dinner, party, etc. She can advise, where I question. Tie vs. no tie? Can I get away with my Adidas sneakers? Do I need a jacket? (I'm not sure what I would do without her.)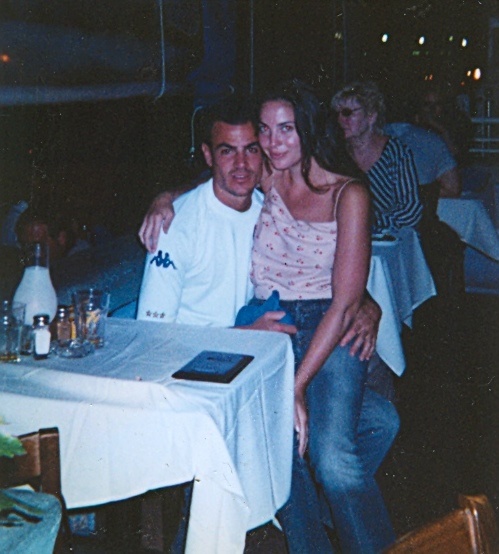 We have to ask, what's in store for Valentine's Day?
Kara: Honestly, we aren't big gifters for Valentine's Day. It's more about spending time together for us. Life gets crazy and it's a gift in itself to simply see him and be present for each other.
Adam: Valentine's Day isn't about exchanging gifts for us. Going out to an Italian dinner and enjoying a glass of wine together sounds perfect.