If you used up all your go-to pick-up lines on Valentine's day, check out your video store for a (slightly used) rom-com sentiment. You'll find films are full of 'em.
From the following cornucopia of on-screen come-ons and come-hithers, you may discover a couple that will work for you—but who was the first to pop these propositions, and who was on the receiving end? Answers are at the botton of the page.
NAME THE FILM
1. "You know, there are three things that we could do right now: you could call a taxi and go home, or we could go on walking and I could lecture you on the real dilemma of modern art, or we could go to my place and we could thoroughly enjoy each other."
2. "How about coming up to my place for a spot of heavy breathing?"
3. "I am exhausted. Punchy, sick and tired. I can't think, and I can't move. I'm just a dead lump of poured-out flesh. Would you like to come up?'
4. "Come to my room in a half-hour, and bring some rye bread!"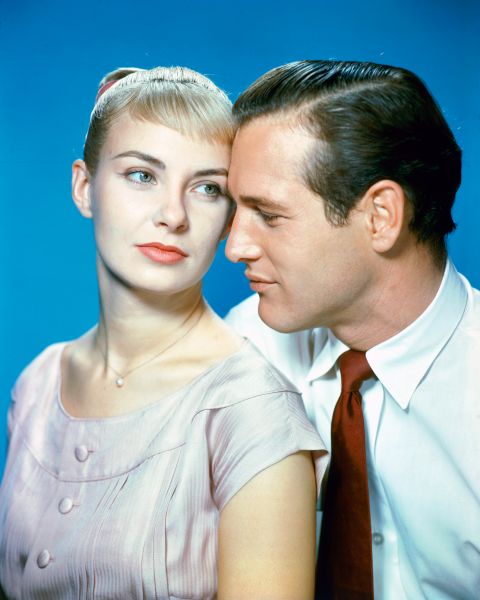 5. "Why don't you come up some time and see me? I'm home every evening."
6. "You know, I used to live like Robinson Crusoe, I mean, shipwrecked among eight million people. Then one day I saw a footprint in the sand, and there you were. It's a wonderful thing, dinner for two."
7. "So sudden? What do you mean it was so sudden? Can anything be sudden that's gone on since you were little kids together? Almost since I can remember, I can tell you what dress you wore almost at the first Fourth of July party, and you weren't hardly any bigger when you got in the apple butter and they blamed me for it. And later, at high school, when I took all kinds of subjects I didn't give a hoot about, just to be near you, Trudy. Cooking wasn't so bad—but sewing!"
8. "Listen, baby, when we first met—you and me—you thought I was common. Well, how right you was! I was common as dirt. You showed me a snapshot of the place with them columns, and I pulled you down off them columns, and you loved it! We were having them colored lights going! And wasn't we happy together? Wasn't it all O.K. till she showed here?"
9. "I've been waiting for a girl like you all my life. I just timed it wrong. Here's the plan: I'm definitely getting out. I just have to figure a way to let her down easy. It kinda complicates things, this being our honeymoon and everything."
10. "This is an honorable proposal of marriage, made at what I consider a most opportune moment. I can't go all my life waiting to catch you between husbands."
11. "Yes sir, they're gonna say, 'There goes that poor old Clara Varner whose father married her off to a dirt-scratching, shiftless, no-good farmer who just happened by. Well, let 'em talk. I'll tell you one thing: you're gonna wake up in the morning, smiling."
12. "I think I'm infatuated with you. You remind me of John F. Kennedy…You do. If you looked behind his eyes, you could see his intelligence, his wit, compassion—just like you."
13. "There's a magnificence in you, Tracy…a magnificence that comes out of your yes and your voice and the way you stand there and the way that you walk. You're lit from within, Tracy. You're made out of flesh and blood. That's the blank, unholy surprise of it! Why, you're the Golden Girl, Tracy—full of life and warmth and delight."
14. "You're so beautiful. Sometimes, you're so beautiful it just gags me."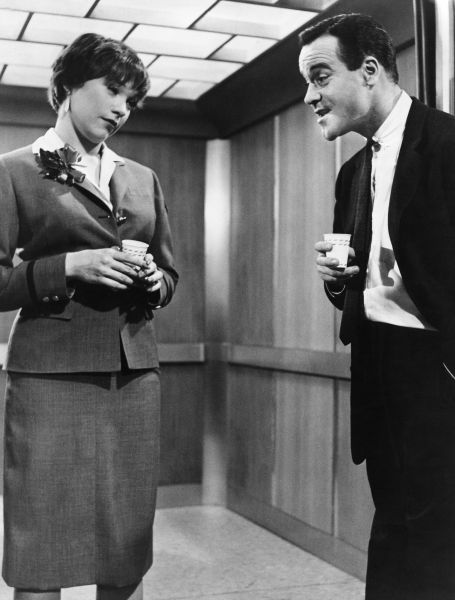 15. "Frankly, my child, I had a sudden, powerful and very ignoble desire to kiss you till your lips were somewhat bruised."
16. "I don't know how to kiss, or I would kiss you. Where do the noses go?"
17. "I don't want you to think that this is a spur-of-the-moment kiss. I planned it for a week."
18. "You're not too smart, are you? I like that in a man."
19. "You know me. I'm just like you. It's two in the morning, and I don't know nobody."
20. "You know you don't have to act with me, Steve. You don't have to say anything, and you don't have to do anything. Not a thing. Oh, maybe just whistle. You know how to whistle, don't you, Steve? You just put your lips together and blow."
21. "I was a better man with you, as a woman, than I ever was with a woman, as a man. Know what I mean? I just gotta learn to do it without the dress."
22. "I always feel so selfish sleeping alone in a double bed, when there are people in China sleeping on the ground."
23. "I am writing this to you, and I hope you read it so you'll know. My heart beats like a hammer, and I stutter and I stammer every time I see you at the picture show. I guess I'm just another fan of yours, and I thought I'd write and tell you so ho! Ho! Ho! You made me love you. I didn't want to do it. I didn't want to it. You made me love you…"
24. "Years from now, when you talk about this—and you will—be kind."
25. "Years from now, when they talk about this—and they will—remember to tell them that it was my idea."
Harry Haun is author of The Movie Quote Book and The Celluloid Century, and is a staff writer for Playbill Magazine. 
ANSWERS: 1. Alan Bates to Jill Clayburgh in An Unmarried Woman. 2. Walter Matthau to Carol Burnett in Pete 'n' Tillie. 3. Holly Hunter to William Hurt in Broadcast News. 4. Jimmy Durante to Mary Wickes in The Man Who Came to Dinner. 5. Mae West to Cary Grant in She Done Him Wrong. 6. Jack Lemmon to Shirley MacLaine in The Apartment. 7. Eddie Bracken to Betty Hutton in The Miracle of Morgan's Creek. 8. Marlon Brando to Kim Hunter in A Streetcar Named Desire. 9. Charles Grodin to Cybill Shepherd in The Heartbreak Kid. 10. Clark Gable to Vivien Leigh in Gone With the Wind. 11. Paul Newman to Joanne Woodward in The Long, Hot Summer. 12. Alan Alda to Meryl Streep in The Seduction of Joe Tynan. 13. James Stewart to Katharine Hepburn in The Philadelphia Story. 14. James Stewart to Jean Arthur in You Can't Take It With You. 15. David Niven to Maggie McNamara in The Moon Is Blue. 16. Ingrid Bergman to Gary Cooper in For Whom the Bell Tolls. 17. John Garfield to Priscilla Lane in Four Daughters. 18. Kathleen Turner to William Hurt in Body Heat. 19. Robert Redford to Dimitra Arliss in The Sting. 20. Lauren Bacall to Humphrey Bogart in To Have and Have Not. 21. Dustin Hoffman to Jessica Lange in Tootsie. 22. Barbra Streisand to George Segal in The Owl and the Pussycat. 23. Judy Garland to a glossy of Clark Gable in Broadway Melody of 1938. 24. Deborah Kerr to John Kerr in Tea and Sympathy (or Harry Hamlin to Michael Ontkean in Making Love). 25. Faye Dunaway to Paul Newman in The Towering Inferno.