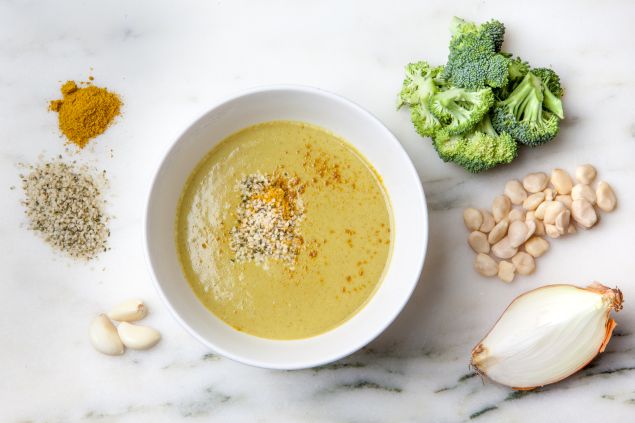 While desk salads do the trick in dire circumstances, sometimes people crave something fresher, healthier and tastier. After a weekend of pizza and bagels, a sad salad is the ultimate repentance, especially since heavy lunches can encourage an impromptu nap. For those looking for options outside of the sad soup and salad combination, Indie Fresh offers gourmet delivery; their gluten-free, dairy-free, sugar-free ingredients aren't for everyone, but it is a vast (and welcome) departure from repeating the same office lunch daily.
Shom Chowdhury, the former COO of Juice Press, founded Indie Fresh with Iron Chef Akhtar Nawab. Their plan was to encourage consumers to stay away from processed foods in a way that's more sustainable than a cleanse. The friends began experimenting with juicing foods, then they brought on a registered nutritionist, and started creating soups, salad and juices for delivery.
The 40-something Mr. Chowdhury has impeccable self-control; forget two-a-days, he does three-a-days. He also manages to avoid his ultimate guilty pleasure (Artichoke pizza) and recommends running a mile for every cocktail you consume (which could end in a marathon for this reporter). Mr. Chowdhury proudly fluctuates between 6 and 10% body fat, so it's safe to say he's far more fit than the average human, who consumes a ranch dressing-covered salad at their desk. One of the earliest Indie fans was Bobbi Brown, who swears by the brand's broths. Mr. Chowdhury also consumes the broths daily, showing off eyelashes and nails he says have grown since he started drinking the stuff.
When Mr. Chowdhury began creating soups, he assumed the process would be similar to juicing, approaching it as the self-proclaimed "The King of Juice." Then, it exploded in his face (literally), when he attempted juicing a butternut squash. He had to create labor-intensive processes to juice unusual fruits and vegetables, while maintaining their flavor profiles and nutrients.
Now, Indie Fresh is at Gotham West Market, all Gourmet Garages and it can be delivered by Uber Rush. The snacks and meals arrive in a reusable cooler bag that can sit under a desk. The Observer sat down with Mr. Chowdhury to find out what to eat when you're looking for office lunch alternatives.
Some Indie Fresh choices are for only the most wellness-obsessed. There's a green juice with a celery and chard base with little hint of sweetness, and a mushroom salad far too exotic for people used to their Just Salad creations. Other offerings are welcome during a workday. The Acai Protein Bowl tastes fresh and is naturally sweet, even after a few days of sitting in the office refrigerator, and the Avocado Mango Matcha Smoothie is flavorful and surprisingly filling.
Indie Fresh also offers mini smoothies, which are meant to act as energy boosters, perfect for days when you're hungry after lunch and planning an evening gym-visit. Their texture is a bit heavy, but it will leave you comfortably full before your weeknight workout. All have some kind of natural stimulant, but won't lead to Red Bull crashes. "We have one that has whey protein in it, with blueberry and cayenne," he explained. Other meals range from a bison soup (Mr. Chowdhury describes it as "sexy and off the beaten path") to pressed broccoli coconut hemp curry.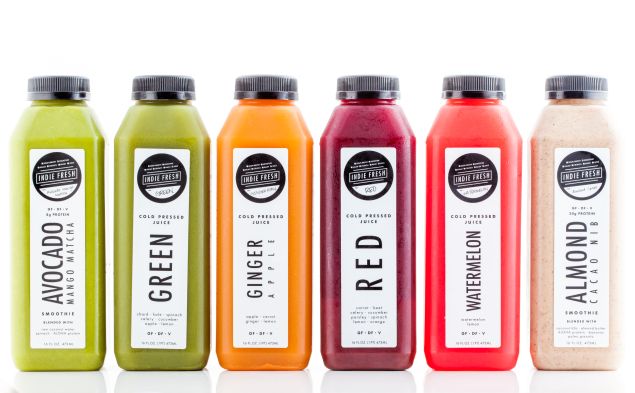 Indie Fresh has an Ambassador program where people help sell their products, full of men and women who are Instagram-famous for the popular boutique classes they teach. The list of ambassadors could make even green juice slurping, Class Pass-goers feel less than worthy. There's Ashley Wilking, who teaches at bari, when she's not managing the Under Armour corporate office or taking SoulCycle classes. Jes Woods is a Mile High Run Club Coach who regularly participates in Ultra Marathons, longer than the average marathon. Soon, customers will be able to tailor their meal plans, based on the Indie Fresh Ambassador of their choice. If someone takes cardio classes, they can model their meals after Ms. Wilking; if you're a runner, Ms. Woods is the one to watch.
"We've given you a blueprint for what you want to achieve," Mr. Chowdhury said. "There's no perfect formula for it. If you want to make that commitment, we've got you for as many days as you want, but the rest is up to you. We believe that a proper diet with rest and exercise will get you to this goal, there's no silver bullet that will give you a result." Mr. Chowhury works out in a similar way, but still calls his ambassadors "really impressive." He'll spend mornings with trainer Mike Aidala and his brand ambassadors.
"Based on all our feedback, we realized our smoothie line hit a lot of points that people wanted, but we didn't have a low calorie non-green one geared towards women. We worked with Bethany Meyers, who's the director of training at SLT, who came up with a signature smoothie." The smoothies are meant to be healthier versions of granola bars. "My favorite bar right now is the UFC bar at GNC, but don't tell my nutritionist. What I notice with that stuff is that I get spikes of energy that make me go crazy and then I crash. With this, you're spending very little time digesting it. If your body doesn't need it, it will expunge it almost immediately."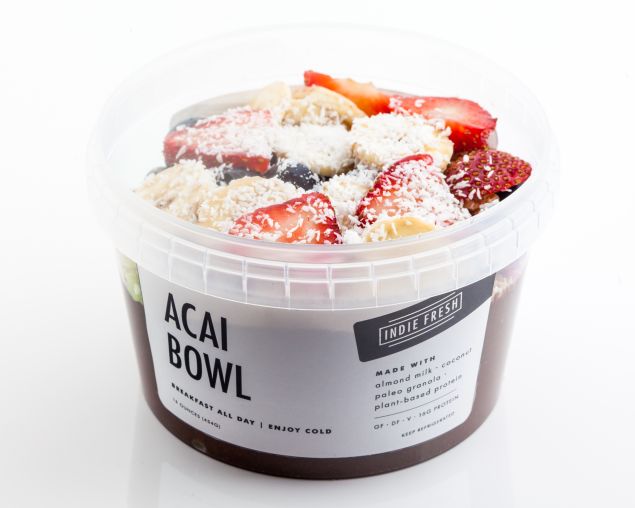 Some upcoming products are in development, but they all take extensive research. "We have this great blackberry and blueberry smoothie that's literally 900 calories and it would cost 18 bucks. There's also one we're working on called Mylk, it's like almond milk but with all the Aloha protein powder, so it's like drinking milk, but price-wise, it's 22 bucks for 16 ounces, so it doesn't really make sense right now." Another upcoming development is their new store, opening in the Bowery Whole Foods.
While the inventive and ultra-healthy ingredients might not be for everyone, it's certainly an improvement from a sad desk salad. After all, an Acai Bowl is tastier and far more worthy of Instagram likes than limp lettuce from the chain next door.