For those attending trade shows or conferences, it's easy to find yourself in an unfamiliar city, stuck in a hotel stuffed with tourists, surrounded by strangers. The events can lead to little restfulness, especially if you're attempting to see the entirety of a new place in a day. While trade shows commonly offer complimentary coffee or tote bags, never to be used again, EDIT, a carefully curated women's wear trade show at the Javits Center, wants to promote wellness and mindfulness, instead of a post-show happy hour.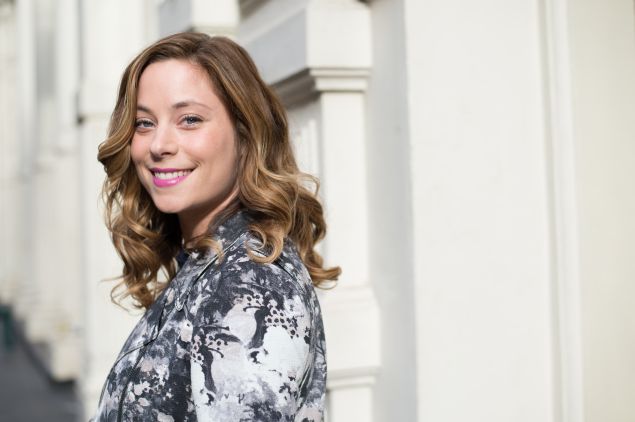 The show, running from February 22 to February 24, had events focusing on wellness each morning. There was a talk by Andrea Praet, a former WGSN trend director and the current co-founder of The Uplift Project, whose mindfulness events have been spotlighted for a focus on replacing cocktails with artisanal water from Australia. The Uplift Project believes in embracing a "true happy hour," with no alcohol. Ms. Praet's co-founder, Katia Tallarico, gave people tools for creating a daily practice; she said focusing on the experience of brushing your teeth, rather than spacing out, is one way to make mindfulness easy. Another chat was courtesy of author Light Watkins, who introduced attendees to guided meditation in the digital age.
Ms. Praet discussed what consumers are looking for when it comes to wellness, focusing on people who are hyperconnected but unable to connect in person. The Observer asked Ms. Praet, who usually works with clients like Reebok to present fitness and design trends, if it's possible to find peace in the middle of a crowded trade show. "Infusing wellness activations in this kind of environment was unexpected, novel and fun," she said, adding that "the fashion crowd has been early adopters and driving the stylish makeover of the wellness movement."
Ms. Praet described Mr. Watkins' presentation as enlightening for their audience. "Most were surprised that it's okay to have thoughts during meditation, and said they've always wanted to have a practice but haven't taken the time to learn." On her own talk, Ms. Praet said, "People want to feel good and make meaningful connections with others in real life. The way this is happening is through fitness and alternative morning and evening activities, like alcohol-free dance parties before work and meditation meet-ups in the evening. "
At trade shows, conferences or any other event where you're surrounded by strangers, people tend to cling to their phones like security blankets, or order a few too many cocktails at happy hour. While meditation won't lead to new friendships and networking, neither will updating Facebook hourly. In an effort to disconnect from busy lives, there are ample opportunities for "wellness," whether it's a green juice, a yoga practice or a talk by an expert in the field.
These meditation moments offer a respite from daily life. Taking a moment to be mindful offers a welcome pause in an already packed day.