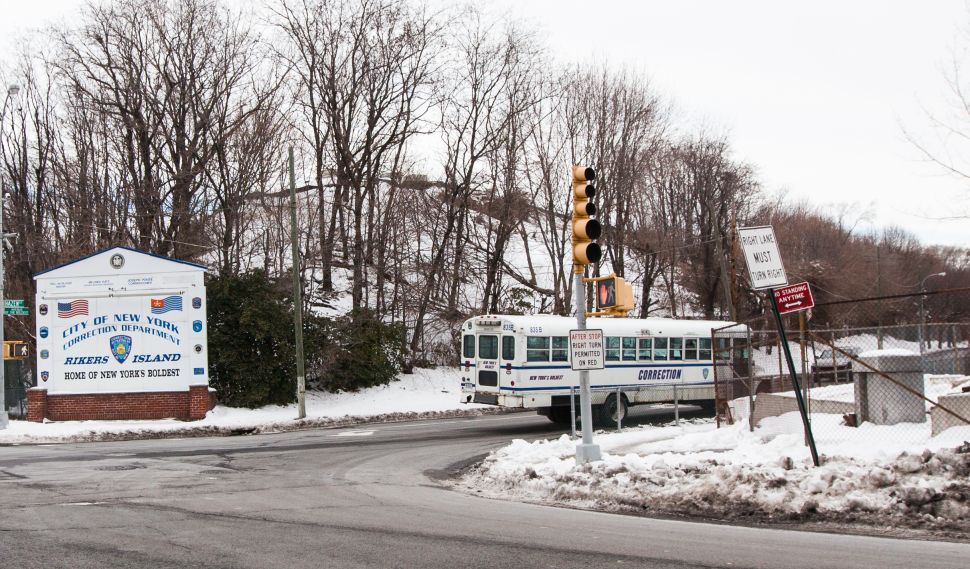 As she outlined plans to study ways to shrink the population on Rikers Island and house inmates closer to home, Council Speaker Melissa Mark-Viverito called closing Rikers Island a "dream."
Norman Seabrook, head of the union that represents correction officers, put it differently.
"That's not a dream. That's a fantasy," Mr. Seabrook told reporters after the speaker's State of the City address in the South Bronx.
Whatever it is, it is undoubtedly far down the road. But Ms. Mark-Viverito is seeking to get the journey started by naming former Chief Justice Jonathan Lippman to head an independent commission to study the current operations at Rikers.
"We are going to do the most careful, comprehensive look at Rikers that's ever been done, have the data to back it up, and then make very concrete, direct recommendations," Mr. Lippman told reporters after the speech. "We will not pull punches. I will not do it. My life has been based on looking at the fairness of the justice system and making sure that justice doesn't depend on the size of someone's pocketbook."
The commission, Mr. Lippman said, will study who is at Rikers Island and ways to get some of those people out of the jail complex—which in the last two years has seen scrutiny from the media and from U.S. Attorney Preet Bharara, who sued the city over what he deemed a culture of brutality there. If the jail population can be reduced enough, he said, the city could consider alternatives to Rikers Island.
"Do you get to a point where the level is such that we say, 'Gee can this again in the end come down to a community level, or does it have to be this kind of central place which, again, has received so much negative attention?'" Mr. Lippman said. 
A spokeswoman for Mr. de Blasio, Monica Klein, said City Hall shared the goal of "safely reducing the Rikers population"—and cited efforts like bail reform and fast-tracking gun cases, but did not specifically endorse the idea of housing inmates in borough-based facilities rather than at Rikers.
"Wherever we house our jails, we will continue reducing our jail population—as a matter of fairness, justice, and safety. We look forward to working closely with this new Commission on these essential issues."
Mr. Seabrook, the union leader who has been a proud obstacle to plenty of the reform efforts aimed at Rikers Island by Mr. de Blasio over the last several years—he filed court documents to try to stop a new use of force policy and has held City Hall press conferences decrying the mayor's policies and telling him to "shape up or ship out"—pointed to something that would probably be an even larger obstacle to closing down the city's controversial jail complex: resistance from residential neighborhoods who don't want inmates nearby.
"At the end of the day, where do you put these individuals who continue to commit crimes? If you wanna put them on 65th and Park Avenue, Hell, I'm for it, but where are you going to put these jails?" he asked. "You're gonna put them right here in the South Bronx, where we're at. You're gonna put them right in Bedford-Stuyvesant in Brooklyn. You're not putting them on Wall Street, you're not putting them on Main Street, and you're sure as hell not putting them in Scarsdale."
But before that thorny question could even be considered, the commission would first have to figure out how to shrink the jail population even further.
Mr. Lippman has been an advocate of reforming the bail system—Rikers Island is mainly a pre-trial detention facility, and many of its inmates are there because they cannot afford to post bail—and of raising the age of criminality, two things that would both reduce the size of the Rikers Island population, which is already at an all-time low despite increasing violence there. The city has already been exploring alternatives to bail, including pre-trial monitoring programs, particularly after the death of  Kalief Browder, who hanged himself after serving three years at Rikers awaiting trial on charges of stealing a backpack that were dismissed. Ms. Mark-Viverito told his story today.
During the speech, Correction Commissioner Joseph Ponte sat in the very last row of the auditorium, looking typically dour. He joined the rest of the crowd in offering a standing ovation when Ms. Mark-Viverito thanked Browder's mother for attending, but he didn't clap when she referred to the "dream" of closing the jail complex, or spoke of "systemic racism" there. He left quickly after the remarks, without speaking to the press.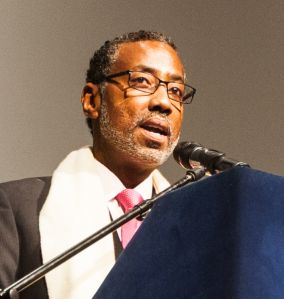 Mr. Seabrook, meanwhile, said he applauded Ms. Mark-Viverito "for her genuine feelings of trying to make a difference." But he said any reform needs to include "both sides" of the table—including the officers who work at Rikers Island. If it did, he said he's support the commission's look at Rikers.
"As long as it's a comprehensive look, on both sides," he said. "If it's just one-sided, that's not comprehensive."
Mr. Lippman said the law firm where he now works, Latham & Watkins, would set up the commission, and that it would receive help from the Center for Court Innovation. He said the commission would "include all of the players."
"I think I have a background that allows me to bring the different sides of the equation to this table, and that's exactly what I intend to do," Mr. Lippman said. "And I hope I have the credibility on my own as someone who is concerned about fairness and that means everybody is heard. But we're going to pull no punches about Rikers."