The newly-launched website 'a conversation' is what would happen if the real-talking restaurant reviewers at The Infatuation started giving travel advice. It's a chatty new website started by Stevie Benanty, a former music industry veteran and social media conversation creator. Before this undertaking, Ms. Benanty worked with electronic acts Tiësto, Dada Life and A-Trak. She also worked with with Verboten, the underground party space in Williamsburg. Her background in social media helped her create a website to allow influencers who aren't writers or bloggers the opportunity to give advice about worldwide travel and buzzy new restaurants, with readers weighing in.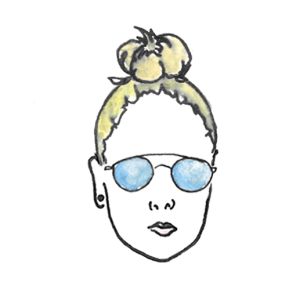 Speaking with Ms. Benanty, she's the kind of cool-girl you would love to receive reccomendations from. Her website is launching with advice from it-girl influencers she's met through her own travels. They're all carefully curated conversations, with cutesy cartoon portraits, making for perfect social media avatars. Like Femsplain, a community by and for women, a conversation aims to be less of a lecture. Unlike other sites, a reader can feel like they know the influencers; if they relate to them, or aspire to be like them, they can make plans to visit their favorite spots. It's currently in beta mode, with the official site launching on February 23. Unsurprisingly, it already has a rather solid social media presence, full of avocado toast and outfits of the day.
When traveling, it's easy to rely on old school books and websites for advice, but with the amount of new restaurants, bars and boutiques launching, one can miss out on the latest spots. A conversation offers a peek at how influencers live, much like fashion girl favorite The Coveteur, only for cool locales instead of closets.