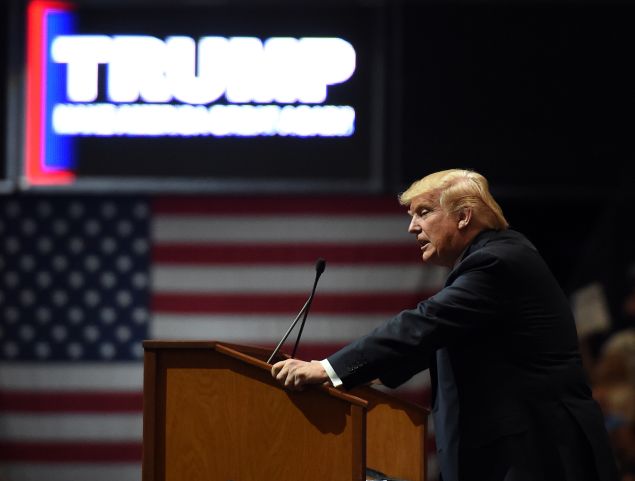 After their losses on Saturday, Sen. Bernie Sanders and Sen. Ted Cruz now have their backs to the wall and must perform well in the Super Tuesday primaries and caucuses on March 1 or fall hopelessly behind in their respective presidential nominating races.
Aside from former Florida Gov. Jeb Bush, whose distant fourth place finish in Saturday's South Carolina Republican primary ended his campaign, and Gov. John Kasich, who could not build on his second place finish in New Hampshire and is now consigned to spoiler status along with neurosurgeon Ben Carson, it is Mr. Sanders and Mr. Cruz who come out of Saturday as the biggest losers.
The respective fates of Mr. Sanders and Mr. Cruz hinge on their performances in the coming contests among key base-voter demographics in their respective parties. For Mr. Sanders, whether he can make inroads among voters of color will determine if he can remain viable heading into spring. For Mr. Cruz, he must either boost his performance among evangelical Christians and cultural conservatives, or he is finished.
Let's look first at Mr. Sanders's position. Despite initial "entrance polls" showing Mr. Sanders had won a surprising victory among Latinos in Nevada's Democratic caucuses on Saturday, later analyses of actual voting patterns showed Ms. Clinton had won decisive victories in Latino-heavy precincts. The data coming out of Nevada also showed Ms. Clinton winning black voters by margins exceeding three-to-one, which if replicated in other states bodes very poorly for Mr. Sanders in the upcoming contests. The Democratic primary in South Carolina on Feb. 27 and primaries in Georgia, Virginia and Alabama on March 1 will have substantial populations of black Democrats.
The biggest winner last weekend was Mr. Trump.
Also of concern for Mr. Sanders is the fact that Texas, Tennessee, Colorado and Arkansas have sizable nonwhite populations as well. Texas has a substantial Latino population, though its turnout numbers typically have not come anywhere close to its share of the state's residents. Colorado, where the Sanders campaign hopes to capitalize on super-liberal voters in the Denver and Boulder areas, also has a sizable Latino population. As noted in the Party Crasher column of February 10, Mr. Sanders cannot win the Democratic nomination if he cannot make significant inroads into communities of color, which are vital components of the Democratic base.
For Mr. Cruz, the key to his success in the upcoming primaries, and in the Republican nomination race overall, is whether he can win evangelical Christians and cultural conservatives. Even if he can do so, he eventually still must peel off other segments of the Republican base to avoid faltering as other evangelical-fueled campaigns of the past (Mike Huckabee, Rick Santorum) have done, but for Mr. Cruz, it's simply a matter of triage. He cannot afford to continue placing second among evangelicals behind Donald Trump, as he did on Saturday.
As long as the Republican race consists of more than two contenders, Mr. Cruz can stay alive with the support of evangelicals and cultural conservatives. He cannot stay alive without it. Mr. Cruz's loss among evangelical voters to Mr. Trump on Saturday, coupled with the continuing presence in the race of Dr. Carson, a favorite among evangelicals and cultural conservatives, are troubling signs. If he cannot turn this around by March, it is hard to see any path to victory for Mr. Cruz.
Shifting from Saturday's losers to its winners, it is obvious Hillary Clinton was the winner on the Democratic side, and not just in terms of the actual results. Despite initial entrance poll projections that she had lost the Latino vote to Mr. Sanders on Saturday, later analyses said otherwise, and she cleaned up among African-American voters. Ms. Clinton has passed the first test of her so-called "firewall" among nonwhite voters, a fact that clearly sent ripples of relief cascading through her camp and her supporters.
On the Republican side, it is tempting to call Saturday's South Carolina runner-up Marco Rubio one of the weekend's big winners. With Mr. Bush out of the race and Mr. Kasich doing poorly, he clearly becomes the "establishment" alternative to Mr. Trump and Mr. Cruz, which should mean that all the money and influence of regular Republican power brokers now begin lining up in his camp. So that, and the possible momentum of his late surge to second place in South Carolina, are certainly victories for Mr. Rubio, and significant ones.
But there are still trouble spots for Mr. Rubio. First of all, Mr. Kasich remains in the race. Whatever votes he gets in the coming contests are likely to come largely at Mr. Rubio's expense. Secondly, even with the backing of South Carolina's governor, Nikki Haley, and one of its U.S. Senators, Tim Scott, he still placed a full ten points behind Mr. Trump and barely edged out Mr. Cruz for second place.
And then there's this point: Lost in all the discussion of how Mr. Rubio clipped Mr. Cruz for second place in South Carolina was the fact that neither candidate garnered a single delegate from the Palmetto State. By virtue of winning the statewide vote and all seven Congressional districts, Mr. Trump won all 50 delegates at stake on Saturday. According to MSNBC, Mr. Trump ended the weekend with 67 delegates to only 11 for Mr. Cruz and 10 for Mr. Rubio.
Given the current delegate count, if Mr. Rubio cannot start picking up some wins quickly, he is going to find himself substantially behind in the delegate race before he can even consolidate the Republican establishment. And Mr. Rubio, beyond gaining the unchallenged support of the power brokers, additionally must make inroads into the conservative base, which is complicated by the continued competition he faces from Mr. Cruz and Dr. Carson.
So in summation, the biggest winner last weekend was Mr. Trump. He already has a significant delegate advantage, substantial polling leads, and as long as neither Mr. Cruz nor Mr. Rubio can get a one-on-one contest with the Manhattan billionaire, Mr. Trump is poised to keep winning and build an insurmountable advantage in delegates.
The longer this race includes at least three major candidates, the better it is for the current Republican frontrunner. If he can continue to win a majority of the delegates even while failing to achieve majorities of the popular vote—as he did in New Hampshire and South Carolina—Mr. Trump stands to come out of March 1 in a commanding position, perhaps an unstoppable one.
Yet many of the media's talking heads continue to insist stubbornly—even in the wake of his 50-delegate sweep last weekend—that Mr. Trump cannot win the nomination and will ultimately implode. This may be a comforting thought for the doctrinaire conservatives and party regulars who don't trust him on political ideology or who think he'll be a poor general election candidate, but there is no evidence of any fade by Mr. Trump thus far.
If there are no substantial changes in either race in the next few weeks, there may be no stopping a Clinton-vs.-Trump matchup in November.
Buckle up.
Disclosure: Donald Trump is the father-in-law of Jared Kushner, the publisher of Observer Media.
Cliston Brown is a communications executive and political analyst in the San Francisco Bay Area who previously served as director of communications to a longtime Democratic member of the U.S. House of Representatives in Washington, D.C. Follow him on Facebook at facebook.com/ClistonBrownPolitics, or on Twitter: @ClistonBrown.