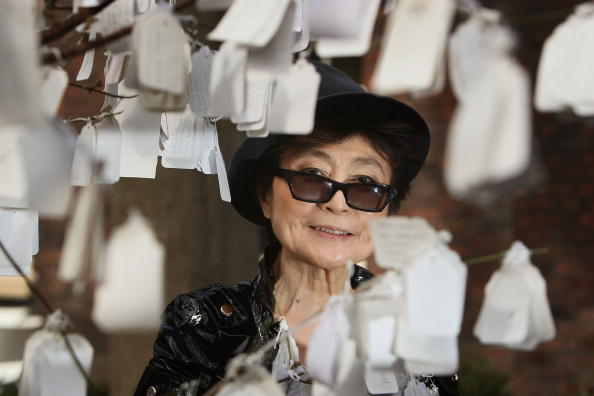 Japan Society is planning a very special tribute for the 5th anniversary of the March 11, 2011 earthquake and Fukushima nuclear disaster. The institution has announced that it will exhibit Japanese-born artist Yoko Ono's long-running interactive artwork Wish Tree, which has been shown across the world since it was first conceived in 1996.
In an exclusive statement sent to the Observer by email, Ms. Ono said:
The concept of Wish Tree is growing rapidly through the world. It is the innate desire of human race to want to wish for a better life. This time, we are wishing it together. The power of the togetherness makes all of us speechless. Let's keep wishing until the world will finally be a happy place for us. I love you! yoko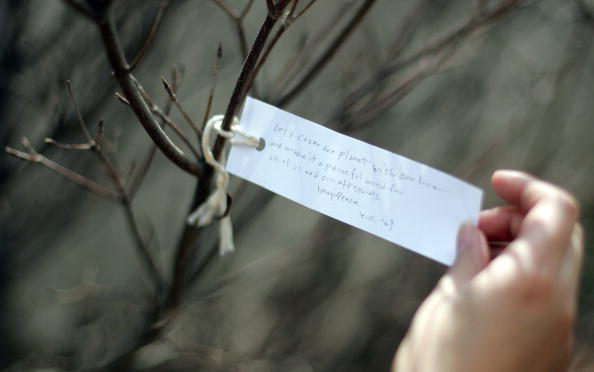 "As an international symbol of peace, no other work of art resonates so universally and at the same time speaks to the power of human resilience," Japan Society gallery director Yukie Kamiya said in a statement. "Our hope is that Wish Tree will forge an emotional and spiritual connection to the people of Japan on this historic anniversary."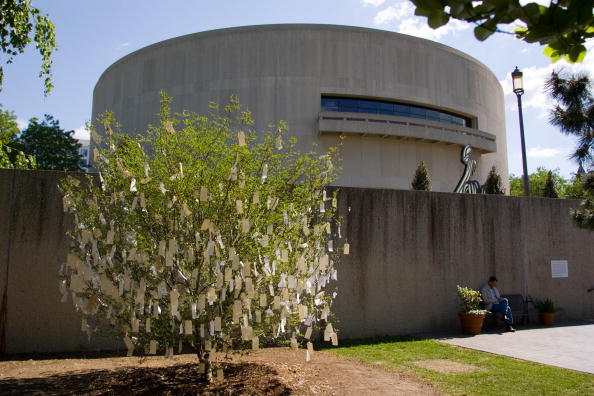 Ms. Ono's Wish Tree invites viewers to tie written wishes on the branches of an apple tree that will be installed in the gallery's foyer. As she does with every exhibition of the tree, that artist will collect the wishes after the exhibition closes and bury them at the base of the Imagine Peace Tower, a permanent light display created by Ms. Ono and her late husband John Lennon on Videy Island in Iceland. To date, the artist has collected over 1 million wishes.
The special presentation of Ms. Ono's work is part of a larger tribute exhibition titled "In the Wake: Japanese Photographers Respond to 3/11," organized by the Museum of Fine Arts, Boston and first shown in 2015. The show will open in New York five years to the day after a 9.0 magnitude earthquake struck Japan's coast and caused a devastating tsunami and nuclear accident at the Fukushima Daiichi power plant, and feature artwork that reflects on the ongoing effects of the disaster.
According to the gallery's release, the decision to focus on photography was inspired by the fact that the event "was the most widely photographed catastrophe in history." The New York iteration has been "reconceived and expanded" with 90 works by 17 artists divided into three sections: documentary images, experimental photography techniques, and narrative artwork about the northeastern region of Tohoku which was the most impacted by the disaster.