Superior Court Judge Thomas Moore in Newark today ruled that New Jersey Education Association Executive Sean Spiller should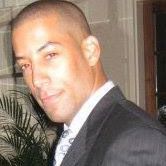 not have accepted an appointment to the Montclair Board of Estimate.
A victory for Montclair Kids First, which challenged the appointment, the ruling disqualifies Spiller from his position.
Montclair Kids First issued a statement of vindication, arguing that Spiller's ethical conflict represented "a great disservice to all the public school students in Montclair."
"Mr. Spiller used his union's own high priced lawyers to challenge our community and put our town through yet another law suit all to support the single interests of the NJEA," Montclair Kids First said in a statement. "Montclair is not laughing, hugging or hi-fiving with this ruling.  Mr. Spiller provided statements to the press that were factually incorrect.  As the summary indicates, Mr. Spiller used his role to assist his own political motivations, raise campaign contributions, and undermine our town's education priorities. This is not a day for celebration.
"The one good thing that comes from today's ruling is awareness that our system can be fixed."
A former science teacher, Spiller told the Wall Street Journal that he is a target "of activists mimicking antiunion 'education reformers' at the national level, and said "the plaintiffs were trying to use the courts 'to silence the voice of those in unions who support public schools'".
Following Judge Moore's decision today, Spiller issued a statement.
" I could not be more proud to support our public schools, our dedicated staff and most importantly the students who are our future," he said. "From its outset, this litigation initiated by MKF has been straight out of the right-wing playbook used nationally to disenfranchise voters, vilify teachers and attack public education. I will continue to fight for progressive values, world class public education and the great township of Montclair."
The case represented a win for attorney Shavar Jeffries of Lowenstein Sandler, who represented Montclair Kids First. Jeffries was an unsuccessful candidate for mayor of Newark in 2014.
The law firm of Zazzali, Fagella, Nowak, Kleinbaum, & Friedman represented Spiller.