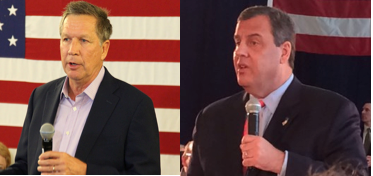 Ohio Governor John Kasich just put his foot in his mouth.
As he continued to strive to be the establishment answer to billionaire real estate tycoon Donald Trump, he told a town hall crowd on the campaign trail that women "left their kitchens to go out and go door to door" for him on the campaign trail.
The remark echoes 2012 GOP candidate Mitt Romney's "binder full of women" comment, and has the supporters of Florida Senator Marco Rubio hungrily howling on Facebook as they seek to smother Kasich as an establishment option.
For more, go here.