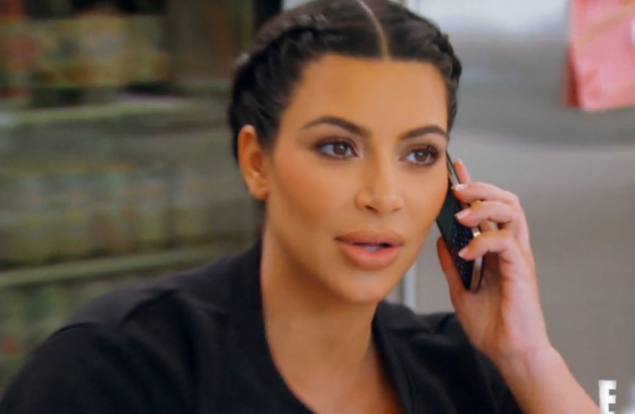 O come all Ye faithful, contoured and triumphant, O come Ye O come Ye to Cal-a-basas. Come and behold him, strobed and triumphant, O come let us adore him, O come let us adorn him, O come let us buy him a fur coat, Saint West.
A child is born unto us this week. But Kim's light fixtures may not be done on time! Does Barney's carry mangers?
We open with one of the three wise men, Khloe. The other wise men are Kourtney and Kendall. Kylie is a goat that is also present. Rob is a goat that is not present. Anyway, wise Khloe prepares for a photo shoot for a home tour on "The Today Show" and also tries to figure out what myrrh is.
Ever wise, she decides to cancel her book tour to spend time with Lamar. Poor Khloe, I can't imagine being in her position, it truly sucks.
Meanwhile, Kylie the goat chats with Caitlyn, who is an angel obviously, about being iced out of Kendall's Victoria's Secret Fashion Show. I'm not sure why Kylie the goat is involved in this conversation, but Kendall, ever-wise, forgives Caitlyn for supporting her.
Some idiot contractor ordered the wrong lights for the barn where we set our scene, guys. Everything is delayed and a disaster. Kim seems to be constantly renovating her home and I don't understand it. The Property Brothers do these updates in the course of thirty minutes so like, what is the hangup?
A wise man and a goat have an argument. People think the goat is jealous of the wise man and it's like, why would a goat be jealous of a human man? Goats get to graze and chill. Calm down everyone. Although, Tyga is a sheperd who I worry might have too much sovereignty over the goat.
I don't remember there being a container of yogurt in any Nativity I've seen, but nonetheless our Mary and Chobani make fun of our wise Khloe for getting Botox. Has Chobani looked in the mirror lately? You're literally a dollop of yogurt so maybe you shouldn't judge.
Poor, wise Khloe has to not only locate this myrrh, but also deal with moving Lamar from San Diego (where?) to Los Angeles so she can be by his side more easily. This situation sucks! It makes me sad.
Kim has to get dead skin removed from her face which also makes me sad. Goodbye, dead skin! You lived a good life! I guess in order for our new life to come in the world, something else precious has to depart. RIP Kim's skin.
As if Kim didn't have enough bad news to deal with, we find out that the Lamb of (I Am A) God is breached. Poor Kim for real this time. The angel Gabriel aka Kris is there to offer support, but wishes there was more she could do. And I'm like, ummm aren't you an angel? I feel like you could be doing more.
Finally, she puts her angel powers to good use by buying Kim a house to live in after the baby is born. All Kim has to do to get there is follow the North Star.
Scott returns from rehab, ready to make a change. Wise Kourtney is supportive, wise, and glad he's back because maybe he has a friend who has a friend who can get her some Frankincense? But for real, this is really nice to see!
Our dear Mary finds her way to the site of our scene, and just as she enters this new house, her water breaks! Hark the Us Weekly Angels Sing!
And that's our SEASON FINALE, guys. What a thrill. We've gone from Hogwarts to West Egg to Bethlehem which only further reminds us that the Kardashians are cultural giants. What will next season bring? Tears? Laughter? Restocked lip kits hopefully? Only time and Instagram will tell.