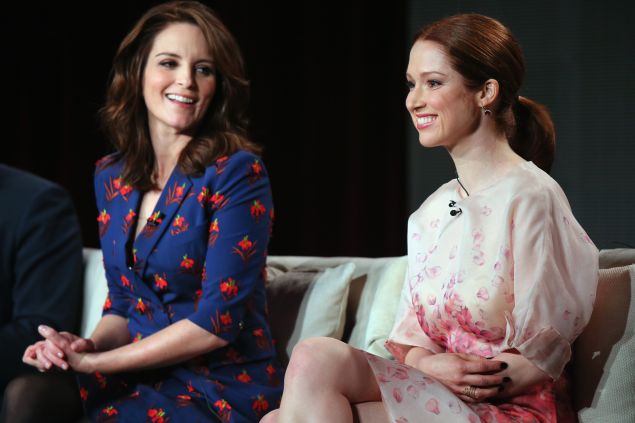 Though Kimmy Schmidt might have had some difficulty adjusting to life in the city after her rescue from a doomsday cult, the actress who plays her seems to be adapting quite well.
Ellie Kemper, the star of Unbreakable Kimmy Schmidt, has purchased a three-bedroom, three-bath co-op at 325 West Avenue with her husband, Michael Koman.
The couple paid $2.8 million for the prewar pad, which has such features as French doors, herringbone wood floors, formal dining room, and fireplace. We can just picture Ms. Kemper's Bridesmaids alter ego requesting a "glass of alcohol, please," in her new chef's eat-in kitchen.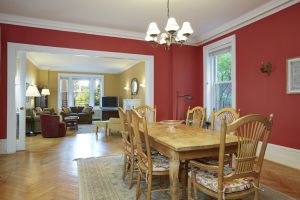 Per the listing, held by Compass broker Maria Manuche, the apartment also has "soaring ceilings crowned by restored moldings." From photos, the six-room home looks like it might need just a bit of a spruce up—the sellers, Alison Fried and Michael Harwayne, appear to have been a bit heavy handed with the choice in wooden furniture and flowery prints, as well as with the rather heavy red paint on the dining room walls that doesn't go quite as well with the butter yellow walls in the living room as one might have hoped. But then again, some people are into floral.
Ms. Kemper's new co-op has another perk, too–or at least we think so. It's just a few short blocks away from Ms. Kemper's boss, Unbreakable Kimmy Schmidt creator Tina Fey, who is currently in the middle of combining two units at 300 West End Avenue. Late night writing sessions, anyone?