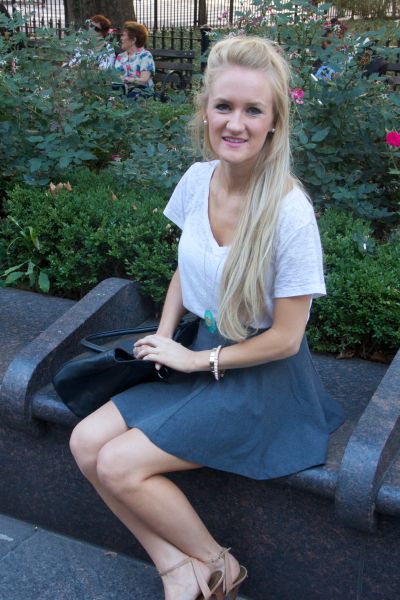 American journalist Anna Therese Day, as well as three members of her camera crew, have been arrested and detained in Bahrain, according to a statement from Frontline Freelance Register, an organization for conflict journalists that Ms. Day helped start. (The Observer wrote about the organization in September 2013).
UPDATE:All four journalists were released from detention on Tuesday, February 16. "While we believe the four should not have been held at all, we are grateful to the Bahraini authorities for facilitating their timely release," the families said in a joint statement. 
The four journalists were detained in Bahrain on Sunday, February 14, while covering the fifth anniversary of the uprising. According to a statement, the journalists were recently working on a virtual reality film in Egypt and Gaza.
Bahrain's interior ministry said in a statement that the four were "suspected of offenses including entering Bahrain illegally having submitted false information to border staff and participating in an unlawful gathering," Reuters reported.
An experienced journalist, Ms. Day had reported on conflicts from all over the world, including the Middle East and North Africa, India, Brazil and Mexico.
"Anna and her crew are committed journalists who only want to ensure they could undertake their profession ethically and thoroughly," a spokesperson for Ms. Day's family said in a statement. "The allegation that they were in any way involved in illegal behavior or anything other than journalistic activities is impossible. Anna Day is much loved and missed, and we are concerned about her well being as well as that of her three American colleagues. We hope the Bahraini authorities will release all four journalists as soon as possible so they can return home."
A consular press release in response to criticism from Human Rights Watch late last year stated, "Bahrain is committed to the protection of human rights and fundamental freedoms and continues to consistently demonstrate this over recent years."
The Bahrain Embassy has not responded to a message left by the Observer.