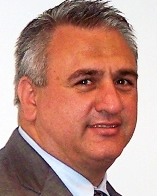 A powerful New Jersey labor leader voiced worry today in the aftermath of Gov. Chris Christie's assertion that the state's depleted Transportation Trust Fund (TTF) does not constitute a major crisis.
Greg Lalevee, chairman of the Engineers Labor-Employer Cooperative and Business Manager of the International Union of Operating Engineers Local 825, said he welcomes Christie's willingness to discuss fixing the Transportation Trust Fund in a bi-partisan fashion that includes overall tax fairness.
"But we are concerned that he has not acknowledged it is a full blown crisis," Lalevee said. "We hope that the legislature and the administration will now sit together to hammer out a real solution."
The labor leader said that keeping the Transportation Trust Fund from going bankrupt is the most pressing issue New Jersey faces right now.
"Thousands of bridges are crumbling, New Jerseyans are paying an extra $600 a year on automobile repairs directly related to our dilapidated roads, and property taxes will go up as municipalities are cut off from much needed funds for local projects," Lalevee said. "The Governor needs to work in a bipartisan manner, as do legislative leaders, to fund the Transportation Trust Fund.
"He spoke about tax fairness, which is why the plans being discussed include offsets as we prepare to raise the gas tax – the only viable way to fix the fund," he added. "And the people of New Jersey understand this need. As a recent poll by the AAA pointed out, 63% of respondents said they support raising the gas tax to save the TTF once they learn about the crisis we are confronted with and the safeguards being put in place to make sure those funds go to fixing our transportation infrastructure. We agree that the plan must be the right one for the hardworking taxpayers of New Jersey. We have faith that the Governor will seize this opportunity to lead New Jersey into a brighter future by working with the legislature on a long term solution to keep the Transportation Trust Fund from going bankrupt in just a few months."