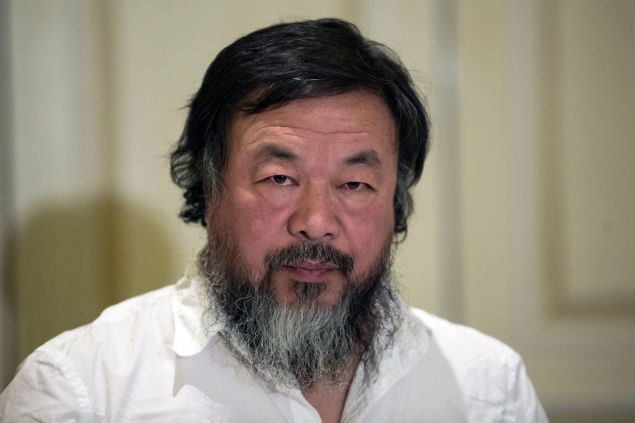 Ai Weiwei has moved on from posing like a drowned refugee child to using the regufees' resources for his art. The artist's self portrait, taken on the Greek island of Lesbos, garnered him swift—and not entirely positive—international attention. Now, Lesbos' mayor is donating 14,000 lifejackets to the artist to make an artwork.
An ancient Roman fresco that dates to the 1st century A.D. has been discovered beneath London's streets.
When the Guggenheim's retrospective for Swiss art duo Peter Fischli and David Weiss opens on Friday to the public, visitors should expect a fair amount of playful humor. As Mr. Fischli told The New York Times' Randy Kennedy, they pair "was never afraid of the stupid joke, the joke that's so bad it's embarrassing."
Artist Rebecca Campbell's current exhibition at L.A. Louver gallery is entirely comprised of portraits of contemporary female artists living and working in Los Angeles. Ms. Campbell made the works to address the uneven representation of woman in museums and galleries. "I made it so that they didn't disappear, by making pictures of them," she told NPR.
Artnet News' Brian Boucher ponders why so many art writers have gone on to run major contemporary art fairs, including Artnet's own Ben Genocchio.
Japanese artist Megumi Igarashi is now facing a fine of ¥800,000 ($6,650) for creating artwork from 3D scans of her vagina.
With the Armory Show soon to spotlight the contemporary African art market, there's buzz around work coming from the world's second-largest continent. But the fashion world has its eyes on African art too. Hermès is collaborating with South African art collective Ardmore (known for their Zulu, Zimbabwean and Sotho ceramics) on a series of scarves.