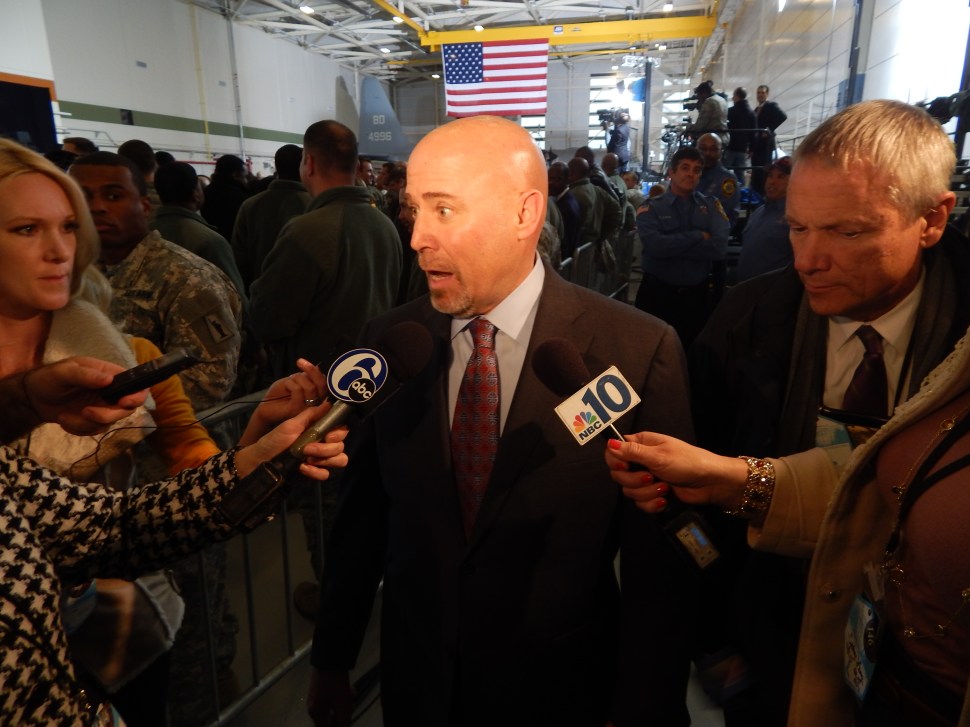 As he prepares to mount his first reelection bid this year, U.S. Rep. Tom MacArthur (R-3) had some choice words for President Barack Obama's plan to shut down the prison at Guantanamo Bay, Cuba.
Its harshest critics see Guantanamo as a recruitment tool for violent extremists, and Obama honed it on that aspect of the facility in his remarks earlier today. "I don't want to pass this problem onto the next president, whoever it is," Obama said. "If we don't do what's required now, I think future generations are going to look back and ask why we failed to act when the right course, the right side of history, and justice and our best American traditions was clear."
MacArthur disagrees.
"President Obama's decision to close Guantanamo and transfer radical terrorists onto U.S. soil is another demonstration of weakness from a leader that refuses to accept how dangerous the world really is," said the first-term Republican congressman. "President Obama is prioritizing campaign promises over American safety and unfairly forcing communities to house the world's most dangerous terrorists, including five of the men that planned and aided the Sept. 11 terrorist attack."
U.S. Rep. Frank LoBiondo (R-2) concurs with MacArthur.
"The Congressman is opposed to the President's plan and has voted with the bipartisan majorities in Congress to prevent the transfer of prisoners at GITMO to the United States," said LoBiondo Spokesman Jason Galanes. "That remains the current law of the land.