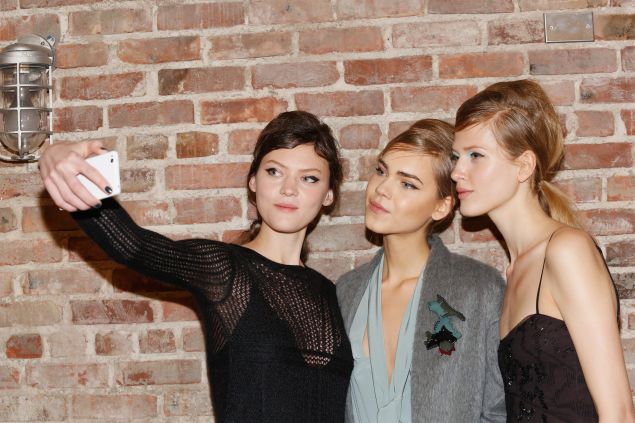 Declan Kearney, the creative director of Maiyet, is of the soft-spoken type. Most designers (or at least those who are not at the helm of an eponymous label) fit that mold. They prefer to stay behind the scenes (or seams, rather) keeping a low profile and letting the clothes soak up the spotlight.
Mr. Kearney greeted the Observer backstage of the Maiyet show just 40 minutes before it was due to start. Clad in a camel and black striped sweater, he explained that he was actually wearing a piece of the collection: a little black pin in an abstract shape. "I was just given this by my team," he said. "It's for good luck."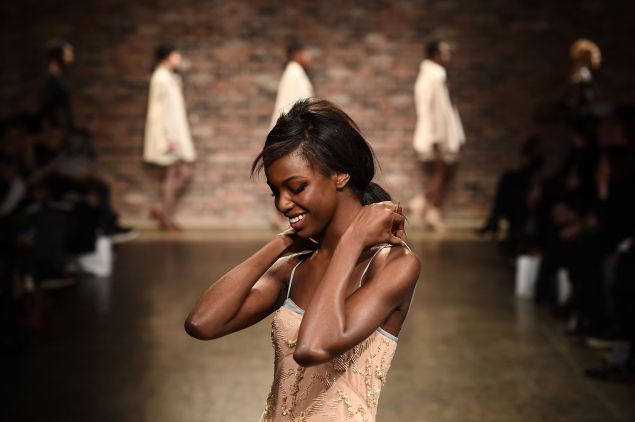 As nice as the good luck charm was, the designer didn't need it. The former design director from Alexander Wang was presenting a strong collection, inspired by the juxtaposition between John Lautner's Elrod House in California and Carlo Mollino's home in Turin. The mint greens and dusty pinks of these homes inspired Mr. Kearney, but the concept of intimate apparel–lace, corsetry and delicate fabrics– was taken into consideration as well. When artfully combined, these two concepts arrived at an emphasis on individuality.
"I'm very much into the individual. Often when girls come in, it's about eye color and the clothing that accentuates that. Finding the way colors radiate against the skin," said Mr. Kearney about his cast of diverse models.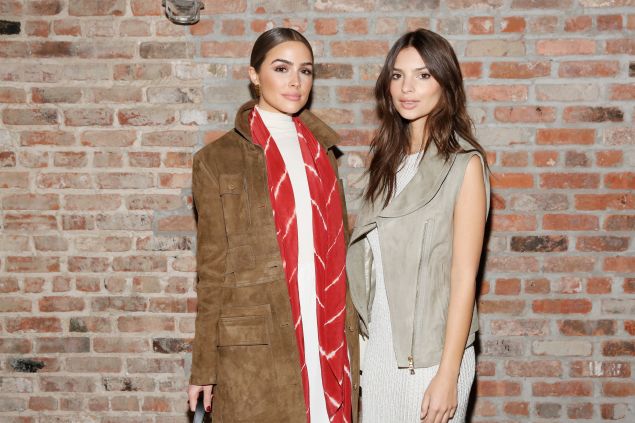 Even the celebs in the Maiyet front row embodied that individuality thread: there was Emily Ratajkowski who prides herself on being a scantily clad model/actress that also advocates for women's rights and Audrey Gelman, the campaign manager for comptroller Scott Stringer.
But back to the clothing on the runway. Small details were peppered throughout the range, something only the wearer would notice, like jackets crafted without linings and silken trousers with a lace cummerbund detail. Small details were featured on the exterior as well; a mohair coat featured a back panel of leather, quilted with an abstract pattern. On a wool coat, snaps snaked up the front, while the sleeve were finished off with leather buttons.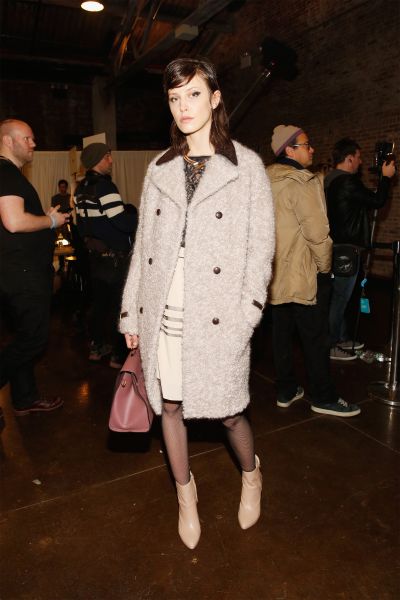 But don't forget, Maiyet has a sustainable tie, and a dedication to working with artisans around the globe. A group of women in Bolivia wove one of the sweaters that graced the runway.
Anna Cleveland, the daughter of one of Pat Cleveland, the original supermodel closed the show. Notorious for her elegant stature and confident runway walk, her appearance really tied together the whole ethos that Mr. Kearney was yearning to achieve. The recently appointed face of the brand has a personality that radiates, simply by the way her shoulders sway and her chin is held high.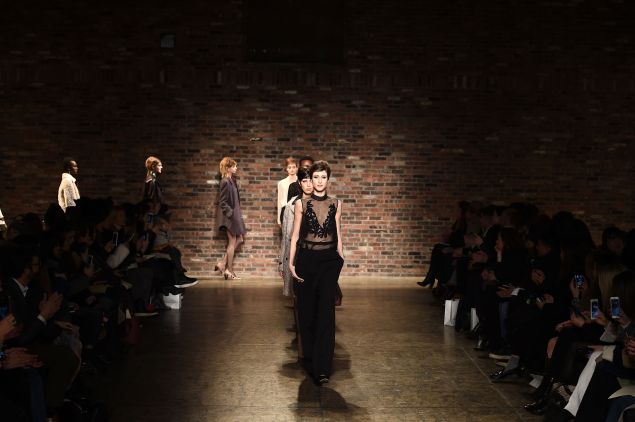 Even in the sexiest, sheerest shirt, Ms. Cleveland remained true to her individuality.