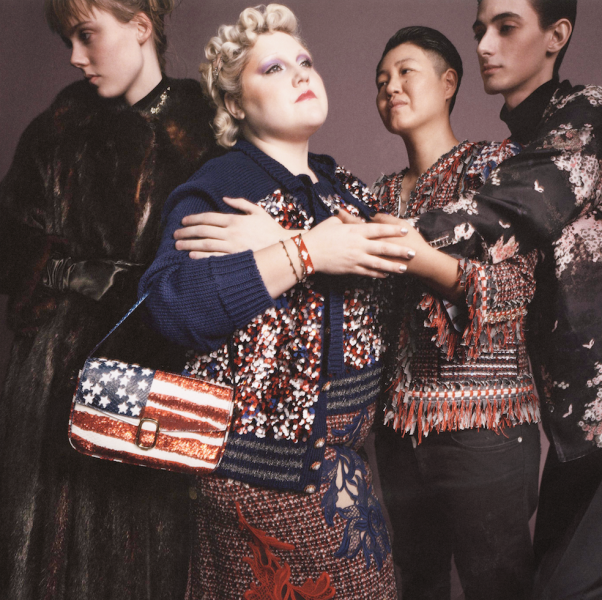 They say you can't pick your family, but that's not the case when you're Marc Jacobs. In what is being lauded as the best campaign of the Spring 2016 season, the designer has handpicked a star studded cast of his family members to model the Americana gear from this collection.
Technically speaking, none of the people in this series of photographs are related to Mr. Jacobs by blood, but rather, they're people who mean a lot to the Marc Jacobs brand. This concept was previously used by the designer for Fall 2015, when Cher, Sofia Coppola and nine-year-old model Betty Lowe were featured in the images, all captured by David Sims. This season, the images star Sandra Bernhard, Bette Midler and Milk, a contestant from RuPaul's Drag Race.

Mr. Jacobs talked to the Business of Fashion about the concept behind these images, starting with last season. "The campaign was about the people that inspire us," Jacobs said. "I didn't want to let go of that. There are still plenty of people around that we didn't get to shoot the first season."
One of those inspirational people was Lana Wachowski, the co-director ofThe Matrix who has emerged as a transgender celebrity. The designer was moved by a speech she made in 2012 while accepting the Human Rights Campaign Visibility Award. Since being put in touch with her, Mr. Jacobs has invited Ms. Wachowski to his fashion shows and has now tapped her as a model.
Another inspiring figure Mr. Jacobs was proud to include was Bette Midler. He took to his personal Instagram account to spill how this boisterous blonde had a profound effect on his creative life. "To this day, I still credit Bette Midler (unbeknownst to her) with a large part of my foray into fashion design. At age ten when I discovered the image drawn by Richard Amsel for her album cover, I was so instantly enamored by the silhouetted Bette in a black dress wearing platform sandals with a wedge of red curly hair that I recreated it on the back of a jean jacket with acrylic paint and embroidery floss and proudly wore it to school," he admitted on social media.
The list of starlets in the campaign goes on, and on, and on. Bella Hadid pops up in one, there's Beth Ditto in another and Alek Wek makes an impression, too. Emily Ratajkowski and Jamie Bochert share the spotlight with Sky Ferreira and a former Marc Jacobs intern in one group shot. Actress Christina Ricci is present, as is James Whiteside, a principal dancer with the American Ballet Theater. Even Mr. Jacobs appears in an image, seen below.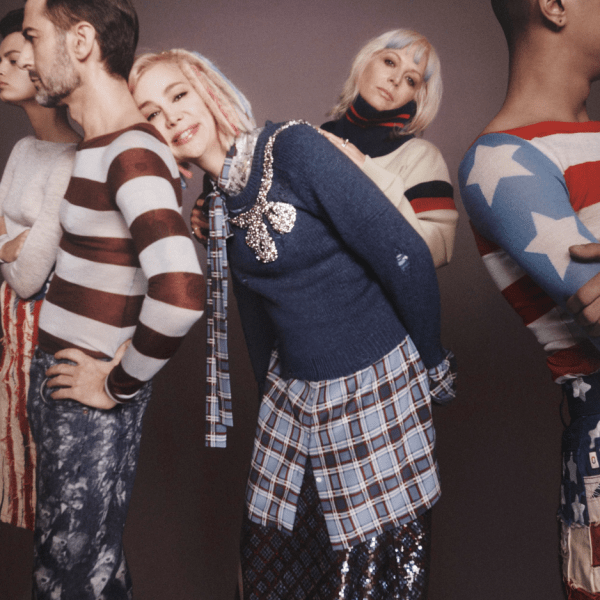 Such a mix of talents, and stories, has indeed turned this into one of the best ad campaigns of the season, if not the year. It really does embody the American dream; a mixing pot of races, of different ages and backgrounds, all achieving great success.