The Marchesa runway is the best chance to sample what will be on the red carpet on the tail end of awards season; and after the lackluster looks at the Grammy Awards, hopefully the Oscars will have the old-school glamour and intricate details of the latest Marchesa collection.
With simple, fresh makeup done by Bobbi Brown, the models looked ready to re-introduce looks that are the polar opposite of excessive contouring; this spring, say goodbye to Kardashian makeup. The nails were soft shades of pink and white by Zoya, with manicures ready for red carpet cameras.
Backstage, the models paired romantic makeup looks with shredded denim and sneakers before stepping into gowns inspired by the royal gardens. The looks were made for modern-day royalty and would be equally at home on Reign or the red carpet. These stand-out looks are sure to be celebrity (and fan) favorites on the upcoming award show circuit.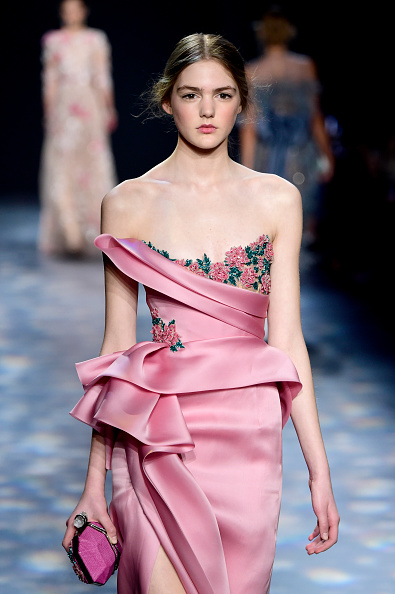 This pink gown with floral detailing was seen in two styles, but this is by far the more wearable one. It's a Palm Beach princess gown fit for a gala, or a pink party dress for a pinch of Hollywood glamour. While other designers were shocking with bright magenta hues, Marchesa kept the pinks pastel and pretty. Some celebrities who might take the princess approach are Reese Witherspoon, Emma Stone and Katy Perry.
This Downton Abbey-approved flapper inspired dress was also spotted in two different variations. The sheer amount of bling on it means whoever wears it has to be confident and able to walk with layers of heavy jewelry attached to their bodice. Heidi Klum and Angelina Jolie both meet the necessary requirements.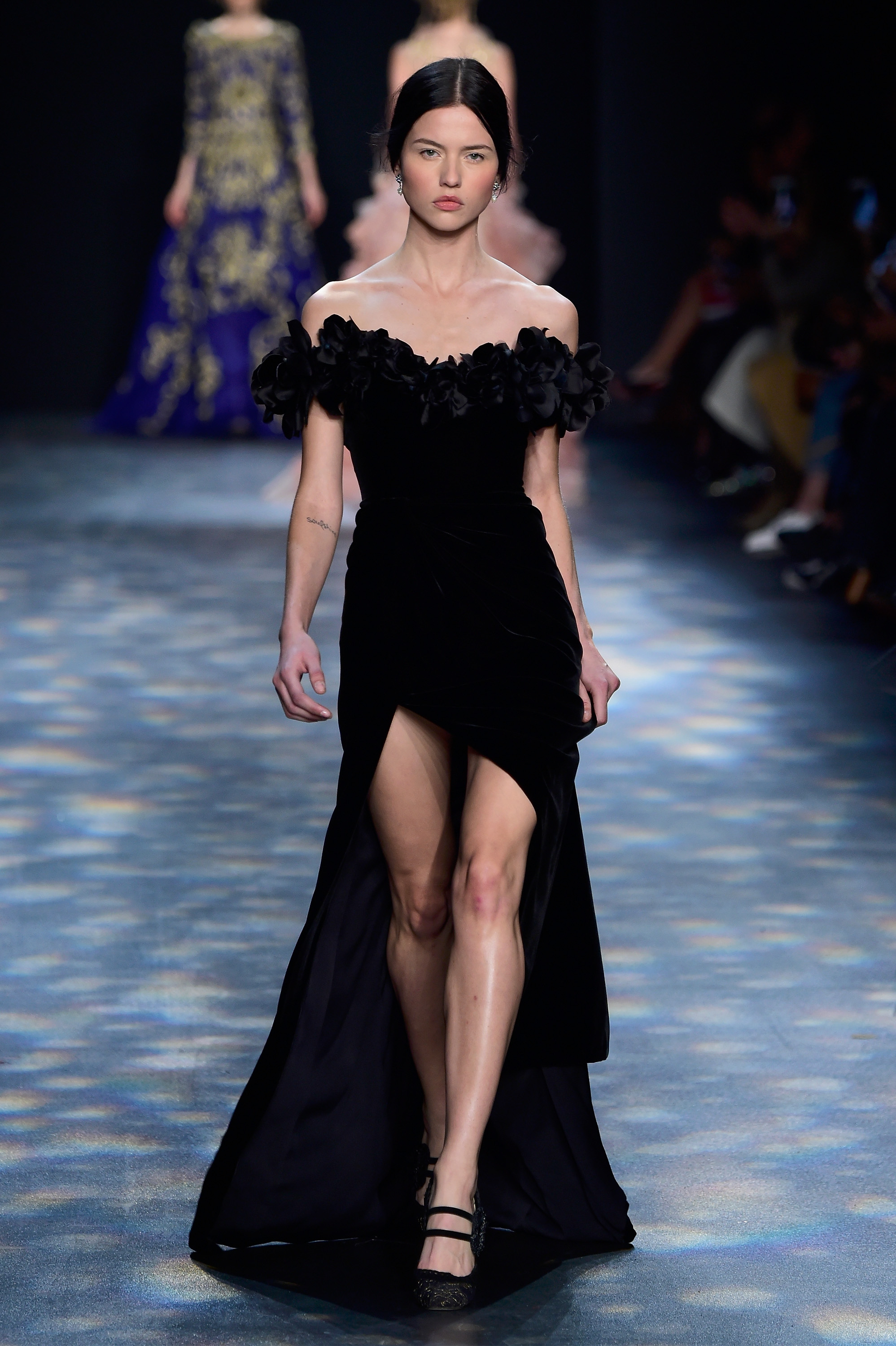 One of the most wearable red carpet gowns of the evening was this black dress with a leggy detail. It's red carpet-ready, when paired with a red lip and could easily be worn by Blake Lively, who favors low cut, high drama black gowns, or Sofia Vergara, who has a penchant for similar styles with a splash of color.
While this is a bit more risqué than the usual red gown, it could be a favorite for those who are willing to try something fresh in both color and style. Beyoncé, Kim Kardashian, Ciara and Jennifer Lopez have all favored feathers. Anne Hathaway, Jessica Biel and Kerry Washington have worn bold, red looks in the past, unafraid to clash with the carpet.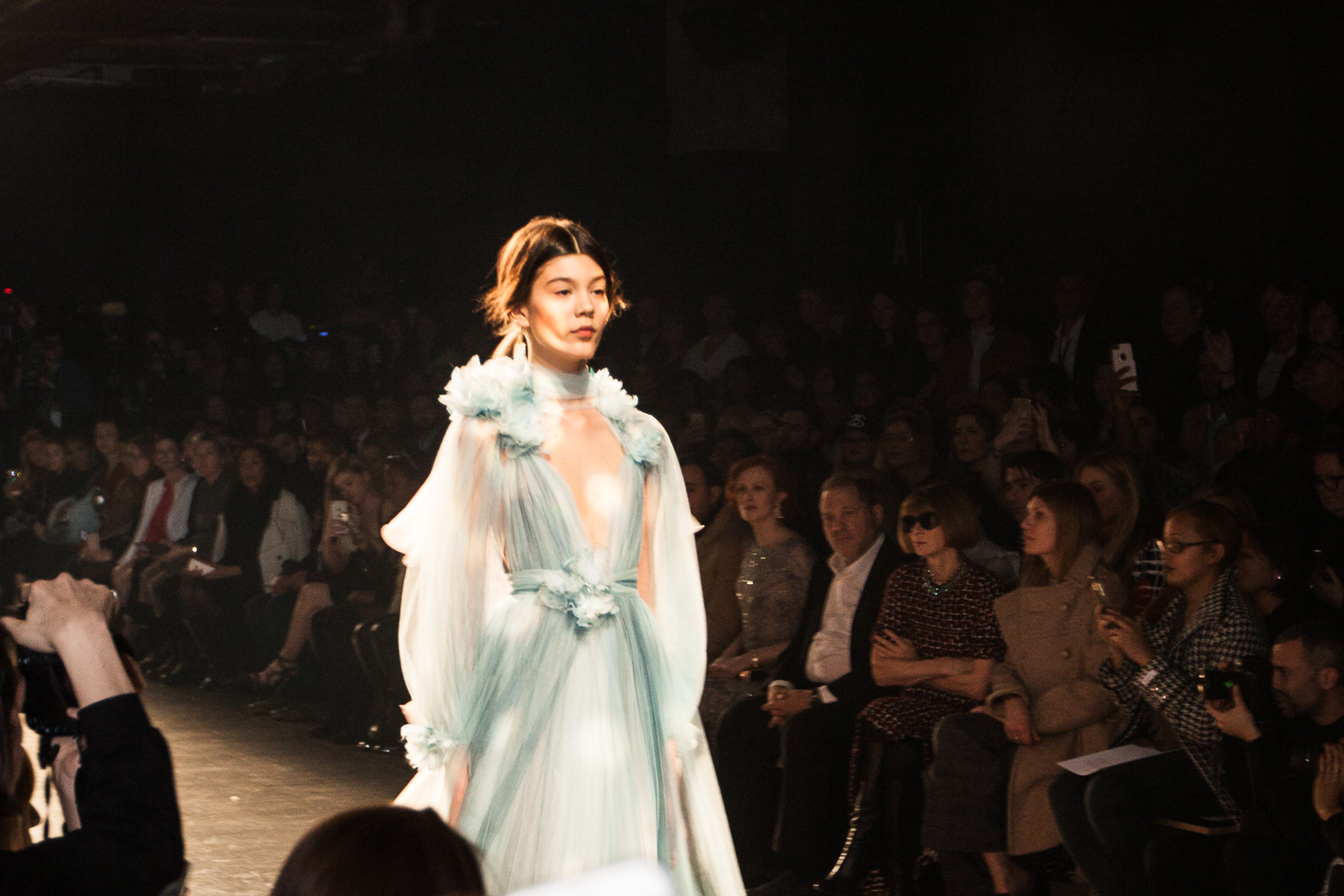 This Cinderella update is similar to the sky blue Prada Oscar gown Lupita Nyong'o wore in 2014. The ultra-feminine, flowing gown with feathers would look at home on A-listers who favor pastels, including Amy Adams and Naomi Watts.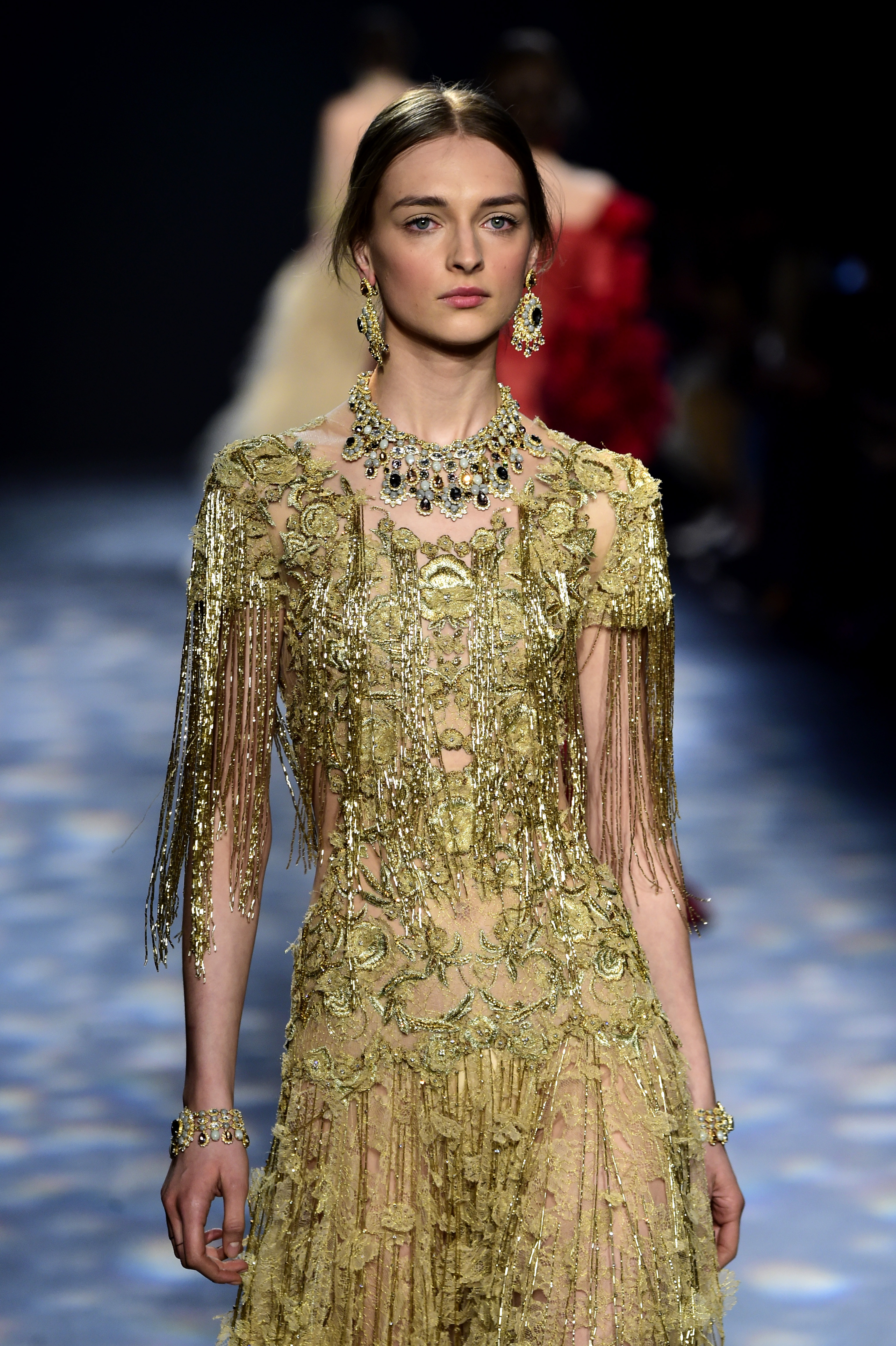 The gold dusted number would be an interesting way for Taylor Swift to wear something different, but with the flattering silhouettes she loves.