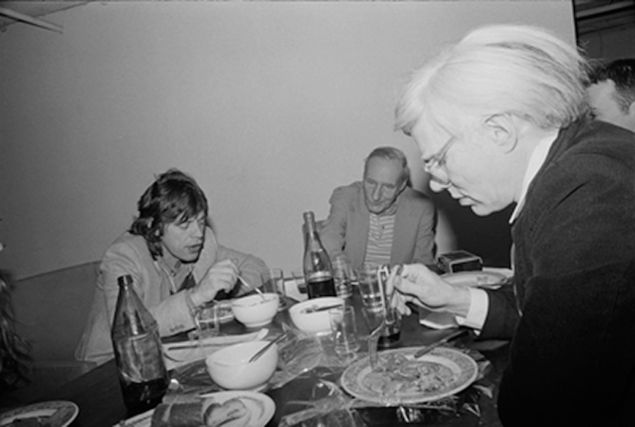 You will hardly have missed that punk and New York's club culture of the 1970s through the early '90s are back. The 50th anniversary of Max's Kansas City was celebrated at the Bowery Electric last June, then at the Cutting Room in January and this June there will be goings-on at the East Village Standard. Relevant exhibitions have included "The Last Party" at Whitebox last year (O.K., I curated that one) and Howl! Happening, the gallery at 6 East 1st Street, has been making coverage of East Village culture integral to its program. Now the Howl! show devoted to Punk, John Holmstrom's magazine that documented the eponymous scene, has been replaced by "Punks, Poets & Provocateurs," an exhibition that features the photographs of Brooklyn-born photographer Marcia Resnick.
What's interesting here is the elephant that is not in the room: The Hippie. The hippie movement back then was way bigger than punk—it was international—and in New York, at least, it wasn't all love beads and bellbottoms. There was a sharp edge to it, as suggested by Ed Sanders' mid-'60s publication Fuck You/A Magazine of the Arts, but it has been as if hippiedom was too wishfully utopian to be durable, and so has dissipated into meditation exercises and "mindfulness," with the final scene of Mad Men giving it a tartly funny send-off.
Well, Ms. Resnick's cast of characters does include Abbie Hoffman, who was a totemic figure from that culture, as well as the artist Joseph Beuys, who can be aligned with it. But Ms. Resnick inhabited a very different world—that of the club culture and, most especially, punk. This, of course, was real world stuff, in everybody's face and pulsing with street energy, so it has proved a rich source to channel in a time when the actual cultural life of big cities, New York very much among them, is threatened by a power too banal to even write about, really—that of Big Money, and its pal, Big Real Estate. There's no light version of punk rock now intoned by baby boomers. And yet our fascination with the time and place that created it endures.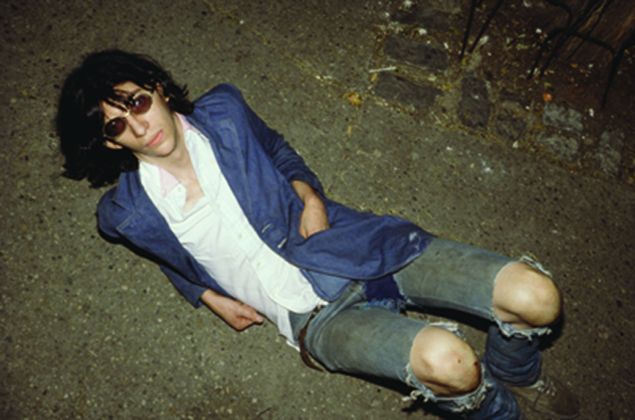 The Resnick show has more to offer than raw nostalgia for a grittier New York City, though. It's elegantly installed, with entire segments of wall given over to Johnny Thunders, John Belushi and Mick Jagger. Jackie Curtis and Divine each deliver a signature grimace. Robert Gordon sports a rockabilly version of a Trump-like hairdo alongside an Elvis image. Stiv Bators is on his knees. Joan Jett is clutching a couple of beer cans in an East Village pool hall (so this is clearly an off-duty shot), whereas Lydia Lunch is on all fours (so I guess that's a pose), but they are all clearly doing their stuff in the real world and not in a fictive continuum of photo-opportunity.
William Burroughs, Laurie Anderson and John Giorno are pictured together smiling and Joseph Beuys is clearly actually giggling. Who else got a shot of that?
O.K., Quentin Crisp and Klaus Nomi have assumed elaborate poses. But they are posing not exactly in the sense of presenting themselves for a public, red carpet moment. Their poses are what they have become and who they are, which is why, even at a behavioral extreme—Studio 54 owner Steve Rubell cuddling up to Roy Cohn at the Mudd Club—they seem relaxed. Some, indeed, seem uncommonly so, at odds with their usual self-presentation. John Lydon, shot at the Ritz, has seen no reason to paste on his Johnny Rotten/Public Image Ltd snarl. William Burroughs, Laurie Anderson and John Giorno are pictured together smiling and Joseph Beuys is clearly actually giggling. Who else got a shot of that?
All this comes down to Ms. Resnick's modus operandi. She was never a pap.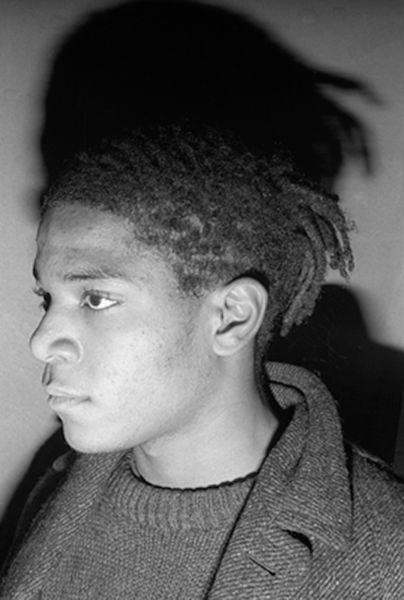 "I sort of posed on my side of the camera too. So it became a fun thing," she says. So why did Beuys giggle? "I showed him some leg." And just why is Mick Jagger biting a toy airplane? "The use of props came out of Revisions," she says, alluding to a book of Conceptual photographs she published in 1978. "I used props to remind people of their adolescence. And to tell stories about what I went through. So I collect them."
Damita Pearson, a cute groupie of the time, is pictured with a tattoo and a handgun. That was Ms. Resnick's idea too. As was the black balaclava that John Belushi wears, as if chillingly predicting the current tensions between Western culture and the radical Islamic world. "He wanted a prop. It was on a mannequin in my loft."
David Hockney has written that photography struggles to do what painting does because it cannot deal with time. But he says that very occasionally, photographers do just that. Ms. Resnick does it often. Sometimes it is accidental, as when she pictured Christo, of Christo and Jean-Claude fame, in his studio for the cover of the Soho News. This was 1980 and he was standing in front of his rendering of his Central Park project, The Gates, which was in the midst of a long series of rejections, but which he finally got done in 2005. Often, though, time seems implicit in the image, as in that of a scene of socio-cultural melt: the table at which Andy Warhol, Mick Jagger and William Burroughs are consuming take-out in Burroughs' bunker on the Bowery in 1980.
The opening at Howl! Happening was huge. "It was probably our biggest opening ever. We had to have the crowd control of a nightclub," says Ted Riederer, the gallery director. And here too there was a sense of time, because, as with other manifestations of the punk/club culture resurgence, the feeling the show generates is not just warm and fluffy nostalgia, but is resonant with real loss.