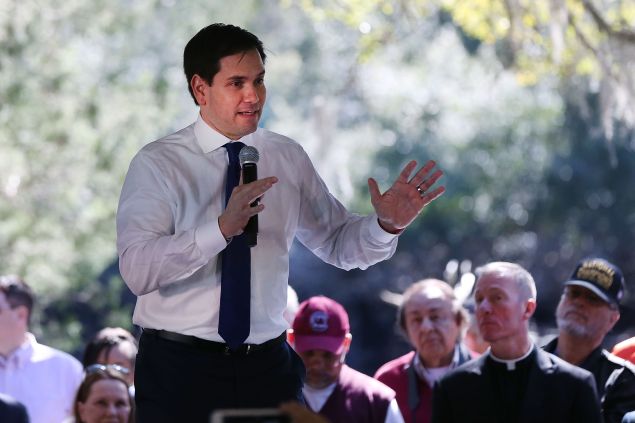 After it was reported tonight that President Barack Obama is planning to visit Cuba next month, Sen. Marco Rubio, a Florida Republican, predictably ripped into the Democratic president, declaring that he wouldn't visit the communist nation until it's "free."
"I will tell you the problem with the Cuban government," Mr. Rubio, a Cuban-American presidential candidate, said during a CNN town hall. "It's not just a communist dictatorship, it's an anti-American communist dictatorship."
After the White House sought to normalize diplomatic relations with Cuba in 2014 and expressed interest in lifting a trade embargo on the isolated country, Republicans criticized Mr. Obama for appeasing an anti-democratic regime. Fidel Castro, and now his brother Raul, have ruled Cuba for more than a half century, proudly denouncing the United States as an imperial hegemon.
While liberals have argued isolating Cuba has done little to nudge the nation on the path to democracy, Mr. Rubio said he would not open relations with the communist regime until it's clear the Castros are willing to make drastic changes. Conservative and older Cuban-Americans are far more resistant to working with Cuba than younger generations of Floridians, who polls show are softening their views toward the country.
"They are a repressive regime. There's no election in Cuba. There is no choice in Cuba," Mr. Rubio said. "I want the relationship between the U.S. and Cuba to change but it has to be reciprocal."
"So today, a year and two months after the opening of Cuba, the Cuban government remains as oppressive as ever," he continued. "But now they have access to millions if not billions of dollars in resources they didn't have access to before this opening."
Anderson Cooper, the CNN moderator, noted Mr. Obama planned to visit Cuba in March.
"Probably not going to invite me," he said.