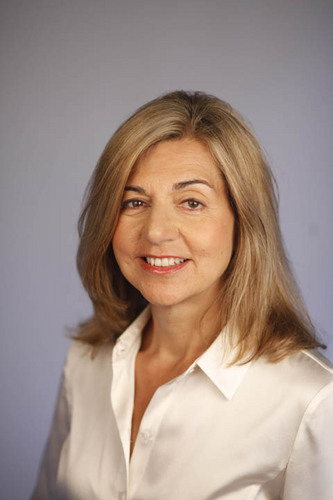 New York Times public editor Margaret Sullivan is going to The Washington Post, where she will be a media columnist, the Post announced.
During her time as public editor, Ms. Sullivan delivered on her mandate of reimagining the position, which was created in 2003 in the wake of the Jayson Blair scandal, for the digital age.
Ms. Sullivan has been the Times' ombudswoman for three and a half years—the longest public editor to serve at the paper in the admittedly awkward role of acting as a reader's representative, calling out her Times colleagues and weighing in on the every aspect of the company.
"The role of public editor is not the easiest to hold here, or I suspect anywhere. The very nature of the job sometimes puts the person holding it in conflict with some of us, both in the newsroom and even in the executive ranks," Times publisher Arthur Sulzberger, Jr wrote today. "Margaret could be tough, but in my view, she has always been fair."
Ms. Sullivan had previously announced that she would end her tenure at the Times in August. But with her new job at the Post, that timeline has gotten moved up, and the search for a new public editor is currently underway, according to Mr. Sulzberger. Then again, it isn't the first time that Mr. Sullivan will leave the Times top brass scrambling.
"The role of public editor isn't to be a friend," Ms. Sullivan told the Observer shortly after she started at the Times in 2012.
In her new role, Ms. Sullivan, who, as public editor, maintained an active digital presence, will write a weekly column about "everything related to digital media," as well as blog posts and longer reported stories.
Ms. Sullivan will leave New York, where she moved to from Buffalo to work at the Times, for the D.C. area. When she moved to New York, the staff of The Buffalo News, where she was editor and vice president, gave Ms. Sullivan memberships MoMA and the Whitney as a parting gift. No pressure, Times staffers.