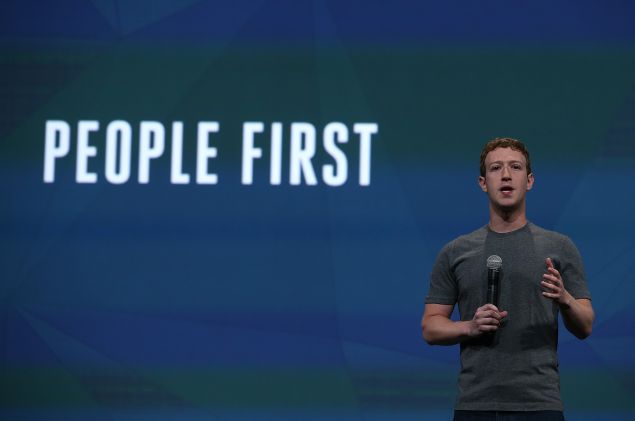 Mark Zuckerberg, the Facebook founder and CEO who has provided a platform for billions of parents to share photos and videos of their young children, has the makings of a helicopter parent.
Speaking in Berlin on Thursday morning, Mr. Zuckerberg, 31, revealed that he wants to capture his daughter's first steps in virtual reality. He said that virtual reality is the logical next step in recording key childhood moments for parents.
"When I took my first steps, my parents wrote it in a book with a pen. When my cousins' child took her first steps, she took a picture with her camera. And when my older sister's son took his first steps, she took a video on her smartphone," he said. "But when my daughter does, I hope we have a 360 camera that can capture the whole scene, so if my family isn't there to experience it, I can send it to them afterwards—or it would be real-time enough where I could stream it to them live. They could put on a headset or get a message and feel like they're really there and experiencing it."
Mr. Zuckerberg is no stranger to virtual reality. Facebook, the company he founded in 2004 in his Harvard dorm room, is a major investor in the growing field, having purchased Oculus VR for $2 billion in 2014. Oculus's first major virtual reality device, Oculus Rift, will launch on March 28, and the $600 device (not including the prices for the computer it takes to run it or the games for which it is primarily used) is expected to be the first major commercial application of virtual reality to enter the market.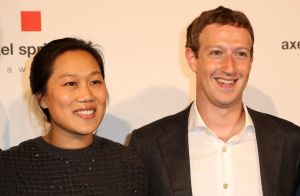 Still, first steps are likely to be a while away for Maxima Chan Zuckerberg, who was born on Dec. 1, 2015. The average child takes his or her first steps between nine and 12 months after birth, meaning Mr. Zuckerberg won't need to roll out his virtual reality gear until at least September.
Virtual reality has a lot of potential uses besides (vaguely creepy) parenting, however—from television to gaming to online shopping (in mall form, of course) to, inevitably, pornography.
Still, not everyone is thrilled with Mr. Zuckerberg's vision for virtual reality. The future "looks horrible," Quartz's Mike Murphy wrote, somewhat satirically, on Tuesday, comparing Mr. Zuckerberg's virtual reality projects to Aldous Huxley's seminal novel of totalitarian hedonism, Brave New World.
Whether or not Mr. Zuckerberg and his wife, Priscilla Chan, actually succeed in getting a virtual reality recording of their daughter's first steps (babies, even ones whose parents are worth $46 billion, aren't known for being that cooperative with photo and video), the prospects for future parents are broad. So who knows, maybe the Facebook of tomorrow will include ways to watch your friends' children in virtual reality—that's what everyone wants, right?