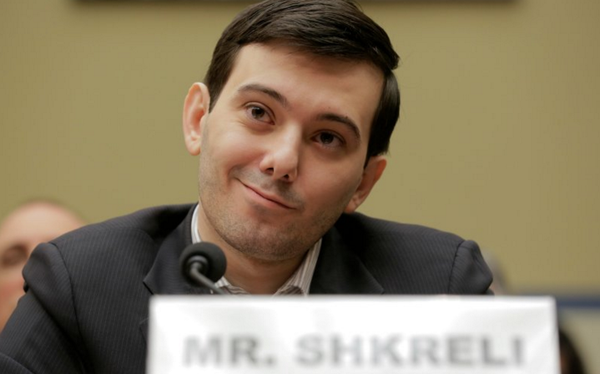 Turing Pharmaceuticals CEO Martin Shkreli, arguably the biggest troll on the planet, was on Capitol Hill today to testify before Congress about why he raised the price of the infectious disease drug Daraprim from $13.50 to $750 a pill.
Mr. Shkreli invoked the Fifth Amendment in the House chamber, refusing to answer any questions (whether about drug pricing or his new Wu-Tang clan album). Instead, he smirked his way through the hearing, even when members of the committee said his behavior showed "contempt" and wasn't funny.
Once the hearing ended, however, Mr. Shkreli wasn't so coy. Moments after the "pharma bro" left the House chamber, he tweeted out two pearls of wisdom:
For once, however, much of America actually agreed with Congress, with everyone from Twitter's COO on down chiding Mr. Shkreli for his behavior (even directly replying to his tweet):
As usual, Mr. Shkreli also liked and retweeted both supportive and critical tweets about him, making his "endgame" even less clear.
The Federal Trade Commission and the New York attorney general are also investigating Mr. Shkreli for antitrust violations—so if either body decides his tweets are admissible in court (which is an evolving issue) he might be in even more trouble.